The best ideas are often the ones that seem to appear out of nowhere, like when BMW asked us if we wanted to configure a new BMW 2-Series for the local press fleet. We said yes, but we asked if we could let you the reader do the configuring and some of the driving. They said yes to that, too.
In either a moment of genius, or a moment of blissful insanity, BMW press guy Matthew Russell asked if we'd be interested in speccing out one of the cars that BMW orders for journalists to drive.
UPDATE: We selected a winner, story to come when the car gets built.
Unable to agree on what we'd like to see, we decided to turn it over to you. Spec out your ideal BMW 2 Series right here and leave a comment with a picture of your BMW 2er, a link to the built car, a reason why it's perfect, and a description of the places around where you live you'd like to drive it.
G/O Media may get a commission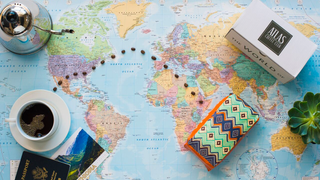 First Bag Free
Atlas Coffee Club - Free Coffee
Explore global coffee
With each bag, Atlas includes details on the coffee's tasting notes and a postcard about the region and its coffee history. And when you subscribe, you have options to tailor frequency, grind size, and roast preference of your beans, so you'll always be brewing the perfect cup.
That last part is important because they said they'd ship it to either one of their U.S. ports-of-entry (yes, you have to be in the U.S.) and that we could let the person who built the car drive it (under our supervision) so long as we get it back to BMW within the one-week period they normally give a car like this out to journos.
We'll take the car we like best and the area we most want to drive — within safe and reasonable bounds.
So get cracking, we'll pick a car/route next week and reach out to BMW to make it happen. As always, Gawker contest rules apply as well as any other logical requirements.
Oh, and it can be a 228i or an M235i. Just make it perfect.