CMT is in early talks about producing a show featuring spouses in NASCAR, a source with knowledge on the potential show told Jalopnik on Monday. As the series loses its only full-time woman driver, this doesn't look like a step forward.
Interestingly, this isn't the first time anything like this has been proposed. Fox News reported in 2010 that TLC was looking into a similar idea, but that it never made it on air because all of the women involved got along too well.

That's the key word, though: women. In TLC's 2009 concept, Fox News reported that those involved in the TLC idea were Kevin Harvick's wife, DeLana Harvick, Dale Earnhardt Jr.'s sister, Kelley Earnhardt Miller, Mike Skinner's wife, Angie Skinner, and Jeremy Mayfield's wife, Shana Mayfield.
Nearly a decade later, there's a new group of women as Sports Business Daily reports. A pilot for the potential CMT show included Kyle Busch's wife, Samantha Busch, Kurt Busch's wife, Ashley Busch, Austin Dillon's wife, Whitney Dillon, Denny Hamlin's girlfriend, Jordan Fish, and Monster Energy Girl Mariel Lane, who's engaged to NASCAR tire changer Paul Swan, according to the report.
Jalopnik reached out to NASCAR and CMT, asking about the show's direction, whether NASCAR was officially involved in the talks and if either would try to avoid the "drivers' wives" stereotype—that men are the athletes and women are the spouses in a sport that's open to any gender but dominated by one.
G/O Media may get a commission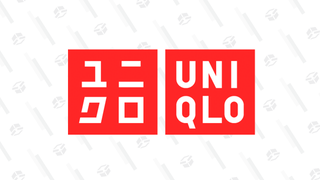 Year-round basics
Uniqlo Summer Sale
CMT declined to comment on the potential of the show in general, while NASCAR has yet to respond to Jalopnik's request.
Seeing as a sport like NASCAR and a lot of other racing series are dominated by male drivers at top levels, it seems like this spouse-centered idea would limit itself to stereotypical roles from the start. Focusing on women would probably be better done by following all sorts of women in NASCAR—the up-and-coming drivers, the crew members, the engineers, the executives, the communications professionals and the spouses do great things with the platform they have.

That may be as lacking in drama as the TLC idea, but at least it has a message that doesn't singularize women in racing to one role. Great things can be done whether a person is married to someone in a sport or in a sport themselves, but no one should believe they belong to one camp or the other—or neither, even—because they saw the gender stereotypes played out on television.
A source with knowledge of the potential show told Jalopnik, however, that the idea is in "very early stages" and talks right now, though it should be decided soon whether CMT will move forward with it or not.
The source did say that if the show goes on, it'll likely center around the friendships, families and business ventures of the women involved. The source Jalopnik spoke to made the potential show seem flexible in its direction, should it happen, and seemed open to feedback about how female roles in motorsport are portrayed.
Whether the show moves forward or not, the only thing we can hope is that it takes the proper direction: not strictly assigning men to role of the professional driver and women to the spousal slot in the picture.
After all, NASCAR's top Monster Energy Cup Series has no full-time women driving these days since Danica Patrick left this year. Reinforcing the roles as such won't help to change that anytime soon.
Update, March 13 at 8:48 a.m. A NASCAR spokesperson responded to Jalopnik's request for comment, saying NASCAR is not involved with the show.