With Chrysler's announcement today that 2018 Pacifica will be offered with a sporty appearance package, I can only logically assume that much of the push back against the quite-good minivan was largely about how un-sporty it is. Bitch, it's a minivan! Minivans like the antithesis of sporty. But what the hell do I know.
First, some music to set the tone:
The package, called the S Appearance Package (S for "sporty," no doubt) will be available on the Touring Plus, Touring L, Touring L Plus and Limited Pacifica models. And what makes something undeniably sporty? Why, black accents, of course!
You'll get Gloss Black accents on the exterior, eyebrow accents on the headlights, black and glossy Chrysler wing badges on the front and rear and an optional roof rack (in black). Also! It comes with black, 18-inch wheels, but black 20-inch wheels are also an option, should the Pacifica wish to channel its inner Ferrari cousins.
Inside, more black: black seats with gray accents and piano black accents on the steering wheel. The front overhead console, headliner, visors, second- and third-row cargo lighting bezel, A-pillar trim and center console are all black as well. Like fuckin' Batman would have wanted.
G/O Media may get a commission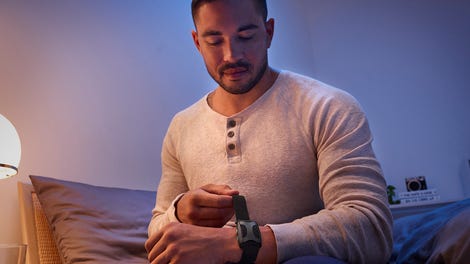 The package will cost $595. Go forth and be sporty.