No way. I'm not getting a minivan like a Chrysler Pacifica, no matter how many kids I have. Not going to happen. I'm buying a Mazda CX-5 instead. I'm not a regular dad, I'm like, a cool dad. I shave my head to hide my bald spots and compensate with a beard. I wear Adidas Superstar sneakers because I wore them in high school. I listen to EDM. I do Crossfit, drink homemade juices and hike mountains. Minivans are for boring-ass Baby Boomers like my parents. Not an active, affluent urban Millennial parent like me. 
I'm sorry to burst your bubble, friend, but you've got kids now. Your freedom is gone and your main focus, for the next 12-18 years or so, is the poop machines you brought to this world. And they deserve the best, er-wait, they demand the best. Because they're the next generation of tablet-addicted, Snapchatting, bored-out-of-their minds king-children that won't take no for an answer, just like you were but exponentially worse.
Sorry, but you're doomed.
Don't worry! Fiat Chrysler has a solution. That 2017 Chrysler Pacifica you dismissed out of hand for being a minivan? Well, just like you're a cool dad (sure you are!), it's a cool minivan. It's filled with the latest toys, has plenty of power on tap, and is actually enjoyable to drive. It's here to elbow the crossover in the throat and send it back to the underworld abyss where it belongs.
(Full disclosure: FCA Canada prepared a Pacifica Limited for me to drive for a week. It was clean with a full tank of gas. I had to fill her back up before returning it.)
What Is It?
G/O Media may get a commission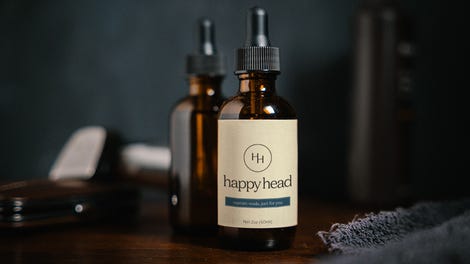 Remember when families would ride along in minivans instead of crossovers? Chrysler does. It basically invented the segment back in 1984. Seen today as the vehicle that saved Chrysler's ass from absolute financial doom, the Dodge Caravan was another one of Lee Iacocca's brilliant ideas to manufacture and sell for cheap what was originally marketed as a "Magic Wagon" to the masses.
The idea worked, and quite well too. Since the appearance of this car-based contraption with sliding doors, FCA sold over eleven million minivans through eight different nameplates around the world. The vehicle lived most of its lifespan facing very little actual competition. General Motors and Ford took a stab at it during the 1990s, with lamentable products such as the Aerostar and Lumina APV, but never quite matched Chrysler's sales success.
But with that success came an eventual stigma. The kids didn't want the obvious mom-and-dad-mobiles their parents drove, they migrated to crossovers and SUVs instead, enticed by myths of nature-plundering and rugged individualism. As a result, the minivan segment is not what it once was.
Which brings us to this Chrysler Pacifica: an all-new-from-the-ground-up (the name was used on a three-row crossover in the past), more upscale, refined, and superior minivan in every way. There's even a hybrid version, which is a first in the segment. The Pacifica will eventually replace the aging Dodge Caravan, which continues to sell alongside this thing as a low-cost option.

Why Does It Matter?
Since the discontinuation of the awfully disappointing Dodge Dart compact car and the not-disappointing-but-also-not-successful Chrysler 200, FCA is largely missing out on a bread-and-butter vehicle in its lineup; a cash cow, if you will, that will ensure reliable profits during the years to come. Sure, it has all those Jeeps, but they can only do so much.
Also, I'm sure you'd like to do the school run in a Hellcat or a Demon, but that might eat up your back-to-school budget pretty quickly.
Even if the minivan has taken a hit lately with young families migrating to crossovers, it remains the most practical option to haul around a family and its cargo. Remember, when the third row of seats is up in a seven-passenger crossover, there isn't much trunk left back there.
In a van, however, you've got plenty of cargo available. It really is the best vehicle for a family. The only thing wrong with the minivan is its image problem.
But! FCA promises that the Pacifica will change this perception. It believes that it has what it takes to convince hip, new, active parents that the minivan rocks.
Good luck.

I Am The Commander Of The Ship
To be fair, I too had some prejudice before strapping myself in the driver's seat of this thing. I'm an enthusiast. I want to risk dying at the wheel of a Hellcat on a damp racetrack. Carve an apex in a Ford Focus RS, or feel the slick manual gear shifter on my 2004 Honda Civic SiR. Not casually ride along in a seven-passenger snooze-mobile.
My shooter Myle was the one who picked up the Pacifica. During that time, I was driving around in a stick-shift Toyota Tacoma TRD Pro. Did I want to get out of that thing to review a Chrysler minivan? Hell no.
And Myle kept texting me about how cool it was, and how he absolutely adored it, and how he got pulled over for laying a patch in it, and that I would also love it, blah blah blah. Of course he likes it. He's European. They like everything American.
But then I got in.
And holy living shit, this thing rocks. It's not boring at all. It also looks really good, inside and out. I never thought I'd say this about a minivan, but man, this is a beautiful design. It's modern, fresh and, sporty.
You sit low in those immensely comfortable captain chairs, and with tons of glass that surrounds you it's easy to see out of the thing. It's also well lit up thanks to the ginormous panoramic sunroof.

It's like you're at the helm of a cruise ship. The instrument cluster is clean, handsome, and colorful, especially my tester, which was a Limited model and came with two-tone interior and white leather that covered, well, pretty much everything. That, and dashboard panels painted in a light burgundy/purple hue.

Sitting in the captain's seat, I didn't really feel like driving the van, but rather fiddle with everything, like a kid. I can drag-and-drop icons on the infotainment system? Like on my smartphone? Nice.
Buttons for gadgets and electronic gizmos are scattered here and there within the cabin. There's a Blu-Ray DVD player for the rear LCD screens that can be individually controlled for each screen.
And those screens back there, they have actual kids games integrated into them, so they'll shut up during the ride back from grandma's.
Then there's a 360 degree outdoor camera, that thing is useful to locate your spawn when they're playing hide-and-seek around the car instead of actually getting into it. There are enormous cubbies here and there, and a giant bin down in front of the center console to throw your phone or tablet into. USB ports and 12-volt connectors abound so the kids' devices can remain constantly charged.

Gaze at the center stack, and you'll quickly spot a huge knob dial. Is that a volume knob? No! It controls the nine-speed automatic transmission. Intuitive? Not at all, no. They've had some problems with these knobs and other non-traditional gear shifters, so I have to dock it points here. Some things, like the PRNDL moving gear selector, maybe shouldn't be messed with.
Disappointments
The gearbox has other issues. It's that same ZF-sourced gearbox as in the Chrysler 200, and it's, well, not very good. Chrysler did work on this one though, and, frankly, it's better than in a 200, but it still sucks. First, it emits a loud and worrying clunk noise when you put it in D after reverse. And it lags. Oh god, it lags. You can literally count the seconds in your head before it gets into gear. And it's lazy; it doesn't downshift when you want it to. It also upshifts too soon.
Furthermore, although FCA's UConnect interface is quick to respond and easy to use—it's actually one of the best in the industry—in the Pacifica, it lacks Android Auto and Apple Carplay connectivity. This is odd, because the Charger I drove a few weeks back had these features. Let's hope next year's model will get an update.
Finally, the third row Stow N' Go bench can be stowed into the floor via an electronic button. It's very cool to watch as it crumbles into a neat little package through a three-step folding process. But unlike the first row of seats, which benefit from a near-bulletproof manually operated system, I worry the electric motor won't last long with the kids constantly fiddling with it. It's overly complex and bound to blow in the long run, leaving owners stranded with a set of heavy, complicated chairs that permanently gobble up all the cargo space. Luckily, that feature is only offered on the higher trim levels.

Casual Driving
Of course, being a minivan, you can imagine that it was born to daily. And you'd be right.
The Pacifica gets active noise cancellation as standard, so it's insanely quiet on the road. It's also smooth like butter. All seats are thick, plush, leather chairs (for the Limited), perfect for your spoiled little brats. We're far from the flimsy vinyl surfaces your babysitter had in her Aerostar.
Plus, this minivan gets actual decent mileage numbers. FCA claims 22 MPG combined, I managed to hang around 20, which is decent for a V6-powered stuff-hauler that will tow 3,600 lb.
Finally, there's the available cargo space, which puts any crossover to shame. Even the really big ones. When the kids are in there flooding the thing with regurgitated Cheerios and Hot Wheels cars, the hatch will engulf 32 cu-ft. Now that's decent, almost as much as a compact hatchback with its rear seats folded down. With all seats folded flat though, the Pacifica will haul 140.5 cu-ft of your stuff, or a couple of mountain bikes and surf boards, you know, while the kids are at the babysitter and you're off to an adventure.

So you see, you can continue being the active young parent you think you are.
Hard Driving
It makes good power! There's actually a decent engine under that hood. It's FCA's 3.6-liter Pentastar V6, the same one as in a base Chrysler 300S, Charger, and Challenger. In here, it churns out a claimed 287 ponies and 262 lb-ft of torque. And it feels quick behind the wheel, if that makes any sense.
It sounds gnarly as well. There's a nice intake growl to it. It also loves to rev. So yes, you can lay a patch in the school parking lot to impress your son's friends. Just don't tell mom.
So the biggest surprise about the Pacifica is that it's not terrible to drive at all. It actually handles rather well, and feels solidly planted on the road, and nimble too. It's almost fun to drive, if you can believe that.
FCA threw an independent rear suspension underneath the thing, so it will handle a corner without fear of tipping over. Actually, I was curious, so I did a bit of research about the Pacifica's handling. When the folks over at Car and Driver put it on their skid pad, it ran 0.87 g while cornering.

Turns out that's what a BMW E46 M3 from the early 2000s would do. Jesus almighty, we're talking about a minivan here people. Hell yes.
At the same time, yes, this is a minivan. It's large and heavy and will never be a true performance car. It's also not supposed to be one.
FCA claims a 0-60 time of 7.3 seconds. From my experience behind the wheel, it actually felt quicker. Blame the racy V6 engine note. The numbers say that the Pacifica is 0.4 seconds quicker than a Honda Odyssey, but still a tad slower than a Toyota Sienna, which pulls the stunt in seven seconds flat.
(I didn't know that either and it shocked me too.)
Value
OK, hang on, because there are a lot of ways you can spec your Chrysler Pacifica. Here goes.
Prices start at $28,995 for a base LX, which still comes standard with the clever Stow N' Go seats. That one doesn't get the rear screens with all the kids games, but still gets a five-inch touchscreen display and a backup camera.
There is a total of eight trim levels to choose from. Eight! My tester was the Limited, which tops the lineup at $42,895. It came with all the bells and whistles, including leather, the full-theatre package, the 360-degree outdoor camera, blind spot monitoring, lane keep assist, a collision mitigation system, cross-traffic monitoring, fancy wheels, chrome everywhere, the panoramic moon roof, and a vacuum cleaner hidden out the back.
If you're interested in the Pacifica Hybrid, which will go 30 miles on pure electricity alone, it sells for a whopping $44,995. Yeah, that's an expensive minivan.
But then, it's not. The cheapest Honda Odyssey, the Pacifica's most direct competitor, kicks off at $29,850, while the Touring Elite, which still doesn't offer a hybrid option, tops the lineup at $45,325. And the Toyota Sienna? $46,170 for a full-fat Limited Premium.
And while a new Honda minivan is just around the corner, I sat in it at the New York Auto Show, I can tell you off the bat that its interior doesn't come near the Pacifica's beautifully appointed and luxurious cabin. So yes, as far as minivans go, the Pacifica is kicking ass. It's a great value.
Verdict
Chrysler has done a great job of doubling down on what it does best. This minivan happens to be absolutely brilliant, probably the best-engineered car in FCA's lineup.
The real question is: will the Pacifica have the same financial effect on FCA as the original Caravan from the 1980s? Only time will tell. The crossover ship may have sailed permanently, and for some buyers, a minivan will never be an option no matter how many kids they crank out.
As for you, young parent that refuses to accept your newfound fate, embrace your reality; don't try to hide it. Indulge yourself in the marvel that is the family shuttle with the 2017 Chrysler Pacifica.
It won't shame you. And if your kid comes home crying because some other little shit, whose parents have a Porsche Macan, made fun of your minivan, tell your kid the minivan has the engine from a Dodge Challenger. That should shut everyone up in the school yard.
William Clavey is an automotive journalist from Montréal, Québec, Canada. He runs claveyscorner.com

2017 Chrysler Pacifica LX FWD Specs
Engine type
Regular Unleaded V-6
Transmission/Drive
Automatic w/OD