The investigation into ex-girlfriend Patricia Driscoll's allegations of domestic abuse against NASCAR driver Kurt Busch has concluded, but what would possible charges mean for Busch's career? According to Autoweek, charges filed could mean consequences not only from his teams and sponsors, but NASCAR itself.
NBC Sports reports that the Dover Police Department has now concluded their investigation. Those findings have been sent to the Kent County Attorney General's Office, who will determine if charges need to be filed against Busch.
This trial has been nothing short of bizarre, with Busch claiming that he was very emotional on the night of the alleged attack from watching the movie Seven Years In Tibet and alleging that Driscoll barged into his RV while he was naked.
G/O Media may get a commission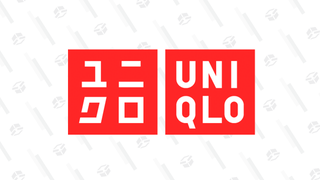 Year-round basics
Uniqlo Summer Sale
Busch is scheduled to make his next appearance in family court on Monday, Jan. 12, regarding a protective order filed by Driscoll. However, the criminal charges are a separate investigation, and with the information needed to press charges now in the hands of the county Attorney General, that investigation will soon be over.
If found not guilty, we expect that Busch's NASCAR career could be unaffected. If found guilty, however, NASCAR chairman Bill France assured listeners to the NASCAR Live radio show that the consequences will be severe. As quoted by Autoweek:
Society has a way of evolving with the important topics like domestic violence. That is being scrutinized much more severely and rightfully so. What leagues might have done in the past won't be in the future and we are not going to be an exception.

We'll have a very clear line, to where if it is crossed, you can expect us to be very aggressive in dealing with it. We have Kurt Busch as an example, who is going through allegations, but no charges yet, and some other things. We will watch that carefully and see what happens as an example.
Other leagues have been cracking down hard on participants who are guilty of abuse in their personal lives. The NBA suspended player Jeffrey Taylor after Taylor pleaded guilty to domestic assault. That came after the NFL came under intense media scrutiny for its complete fumbling of the Ray Rice case, indefinitely suspending player Ray Rice over a video where he punched his wife in an elevator, only to reinstate him after an appeal two months later. After Rice was suspended, the NFL suspended player Adrian Peterson indefinitely and without pay for his plea of no contest to a charge of injury against a child—his own son.
It's clear that France doesn't want NASCAR to have the next Rice-like controversy should Busch be found guilty. However, he has to be found guilty first. NASCAR's decision to wait is prudent, given that there is no public evidence of Busch's guilt like there was with the NFL's decision over Rice. There's a lot of he-said, she-said and a premature punishment could land NASCAR in hot water should the allegations be disproven.
Even if NASCAR doesn't step in from a guilty verdict, teams and sponsors have a way of making sure you don't get to keep driving anyway. The last NASCAR driver to plead guilty to domestic violence charges was Travis Kvapil in 2013, who was allowed to drive after posting bail after his arrest, but later lost his ride. Autoweek explains:
Although Kvapil was never punished by NASCAR, the 2003 Camping World Truck Series champion's career stalled. He lost his ride with BK Racing following the 2013 season. In 2014 he raced in the Sprint Cup Series in limited capacity for Go FAS Racing, and then for Circle Sport. He also returned to BK Racing for several races after the team released Ryan Truex.
With intense media scrutiny on domestic violence cases in sports, it's doubtful that NASCAR would have let Kvapil drive after being arrested today.
At this time, no timeline has been set for when the DA's office will determine whether or not charges need to be filed.
Photo credit: Getty Images