1st Gear: What Happens To Buick
In recent years Buick has carried the torch of The GM Brand That Gets The Opels Foisted Upon It, taking over from Saturn and Cadillac before it. Like everything with Opel it's been a mixed bag; you get crap like the Cascada, but newer stuff like the Insignia Tourer pictured above seem promising.
But Opel's out of the GM picture for good, having been sold to France's PSA Peugeot-Citroën. Where does that leave Buick?
According to a Detroit Free Press analysis, more depending on products designed and engineered in Asia. That was kind of happening anyway, but don't expect this to be some great American brand comeback.
Europe is a challenging market. Customers expect the latest technology and features in small cars that sell at low profit. GM needed Opel when it relied on its European designers and engineers, but shifting sales, profits and technical resources mean the company may be able to get what Europe supplied from other, profitable, parts of the world.
GM will rely more on engineering and design resources in Asia. The learning curve must be steep, or the consequences will be grave.

Expect Chinese engineering and design centers to lead the development of most Buick passenger cars. Korea may become GM's engineering center for compact and subcompact vehicles.

"GM's Chinese and Korean tech centers will have to grow up really fast," IHS Automotive senior analyst Stephanie Brinley said.

Less than 20% of Opel/Vauxhall's future product line overlapped with GM's global plan, adding to Opel's costs and reducing the benefits the group brought GM. PSA builds similar vehicles and will switch Opel's vehicles to its architectures, drivetrains and technology quickly.
Good luck.
2nd Gear: Three Questions
The Opel sale is a done deal, but it leaves these companies and brands with big questions to answer. For one, GM effectively abandoning Europe—which was a profit-killer lately anyway, so whatever—means that for pretty much the first time in a century the automaker's sights won't be on total world domination. There's also the question of what the hell PSA can do to make Opel work. From that same Freep story:
What can GM accomplish without pouring resources into the high cost, low profit European market? Can it dominate the 21st Century's boom markets: China, India and maybe South America?

[...] Can Peugeot leverage its new German brand for global growth that reduces its reliance on Europe? Could this self-styled "European champion" challenge the ailing Volkswagen Group for dominance at home? Is this the beginning of an era of greatness for the French auto industry?

Can Opel finally establish itself globally as a German prestige brand, a dream that eluded it under GM?
G/O Media may get a commission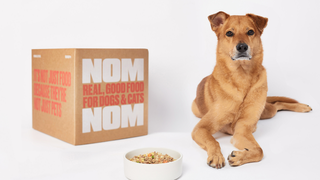 I don't know, but I'd rather be the people selling Opel than the people buying it.
3rd Gear: Will Merge For Cash
Speaking of sales and mergers, Fiat Chrysler chief Sergio Marchionne, the thirstiest man in cars, is out there saying "Hey GM, you coulda merged with us instead! You know that, right?" Via Autocar:
Fiat Chrysler Automobiles (FCA) boss Sergio Marchionne has said that the sale of Opel to the PSA Group is likely to mean a loss of 15 to 20% of the synergies that might have been available from a merger between FCA and General Motors (GM) - but he still believes such a deal would have "huge benefits".

Linking with a manufacturer from China would be no compensation, he believes. "The benefit of a merger is that you can bring down the costs where you operate," he says. "A Chinese deal might be the thing to do if you're thinking 20 years out, but it's not going to fix the next five years."

Marchionne was scathing about GM's move yesterday of citing "geopolitical uncertainties" as one of its reasons for quitting Europe. "We're paid to manage," he said. "You can't go dividing the world into geopolitical areas." He pointed out that both GM and FCA did business in Latin America, which are hardly paragons of stability.
All those lost synergies! Someone get this man a merger.
4th Gear: Britain Fucked
Let's count all the ways the British auto industry is fucked because its citizens voted #leave! Here's a new one: UK cars may no longer be "British" enough in their overall parts content to qualify for certain bilateral trade agreements, since the UK has fewer big parts suppliers like Bosch or Michelin. Oops! Via Reuters:
Only around 40 percent of the parts that go into the average British-built car are made domestically and some trade deals require between 50 and 55 percent local content, a factor which could be crucial for post-Brexit trade.

After Prime Minister Theresa May said Britain would leave the single market and potentially the customs union when it exits the European Union, there has been greater focus on the manufacturing supply chain.

British-built cars can currently count EU-made content but that could change depending on the terms of the Brexit deal, with Nissan (7201.T) last week calling for a supplier fund to help boost the number of locally-made components.
At least things are fine here in America.
5th Gear: GM Layoffs
GM, currently suffering from overproduction, a massive backlog of inventory and faltering demand for small cars, laid off the third shift at its Lansing Delta Township plant. Two other Michigan plants have had similar reductions lately, says The Detroit News:
Monday's move follows two other shift reductions in recent months at GM assembly plants in Michigan, bringing the total workers affected by the changes to some 3,200 hourly and salaried employees. A number of those workers will be laid off, while others may have been transferred to other plants.

[...] In November, GM announced it would cut the third shifts in January at its Lansing Grand River plant and its Lordstown car plant in northeastern Ohio to help meet falling customer demand for small cars. It also will ax the second shift at its Detroit-Hamtramck Assembly Plant this month, cutting some 1,300 jobs. Those layoffs are slated to begin this week.

The shift reduction will affect about 1,100 hourly and salaried employees at the plant, GM spokeswoman Erin Davis said. GM expects the number who will be laid off will be less than that figure after it places eligible workers into open positions at other plants. A WARN notice filed with the Michigan Workforce Development Agency put that number at up to 1,171.
Reverse: Janet Guthrie
Neutral: Geneva Motor Show!
Finally, some cool cars at an auto show for a change. What's your favorite so far?