Good Morning! Welcome to The Morning Shift, your roundup of the auto news you crave, all in one place every weekday morning. Here are the important stories you need to know.
1st: Hey Everyone, Did You Hear Fiat Chrysler Wants To Merge With Everybody? Because We Heard That FCA Wants To Merge With Everybody. I Bet It Wants To Merge With Everybody
Ask FCA Chairman Sergio Marchionne anything, really just anything, at this point, and all he seems to want to talk about is how he can unload FCA onto someone else. The other day he was celebrating the launch of the Ferrari public offering, when he was asked about the Volkswagen diesel emissions scandal. Bloomberg has his answer:
Fiat Chrysler Automobiles NV Chief Executive Officer Sergio Marchionne said Volkswagen AG's diesel scandal intensifies the need for auto-industry mergers to combat soaring development costs.

It's starting to become weird, Sergio. Maybe it's time for a new hobby?
2nd Gear: GM Is Laying Off 500 People
At the same time that it's hiring at its Hamtramck plant, GM is laying off 500 workers at its Orion Township plant in suburban Detroit where the Chevrolet Sonic is built, Automotive News reports.
G/O Media may get a commission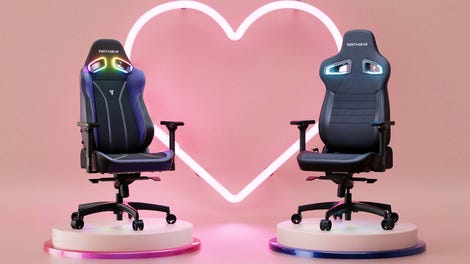 Up to $150 off
Vertagear Gaming Chairs
Something about all of this seems inefficient.
3rd Gear: The Trial Of Ex-VW CEO Wiedeking Has Begun
Volkswagen isn't always the staid, solid, slightly boring company many of its cars would have you believe. In fact, some of its former executives are allegedly (ALLEGEDLY!) cheaty. Former VW CEO Wendelin Wiedeking and ex-finance chief Holger Haerter have gone on trial over accusations that they manipulated shares during Porsche's attempted takeover of VW a few years back, as the BBC tells it:
Between March and October 2008, Porsche issued several public denials that it was planning to raise its stake in Volkswagen (VW) to 75% and take over the firm.

But prosecutors said it was actually in the process of building up its shares in VW.

When Porsche announced it was planning to acquire enough of Volkswagen's stock to take it over, VW's share price shot up, and investment funds which needed to buy VW stock to settle their trading positions found none was available.

Then Porsche's takeover bid failed, and left the sports car maker with €10bn of debt.
In the end, VW ended up owning Porsche, and a bunch of investment funds ended up getting screwed.
4th Gear: Speaking Of Europe, You People Love British Cars
British car production is up a whopping 16 percent over the past month, Reuters reports, and it's in large part due to an increase in exports. About three-quarters of all British cars get shipped overseas, and exports were up 14 percent. Though it didn't hurt that sales for cars sold in Britain were up 20 percent, as well.
5th Gear: When The Auto Industry Makes Money, Everyone In The Auto Industry Makes Money
The car industry's doing pretty well right now, and accordingly, factory workers want to do pretty well, too. FCA workers did pretty well in their recent negotiations with the company, getting it to gradually increase wages from $19.28 an hour to $20 an hour, AN reports. And now that GM is posting record profits, workers over there want a cut, too:
While the FCA deal will be the starting point for negotiations with GM and Ford Motor Co., the UAW will probably seek an even more lucrative deal from them than smaller, weaker FCA. That may mean better profit sharing, bigger bonuses and more jobs.

"The more money you make in one quarter, the more workers may expect," said Art Wheaton, a director at the Worker Institute at Cornell University. "More profit means great expectations."
A rising tide lifts all boats, kids. But if the Sonic doesn't sell, well then you might be screwed.
Reverse: Tragedy Strikes American Marines In Lebanon

On this day, a suicide bomber drives a truck filled with 2,000 pounds of explosives into a U.S. Marine Corps barracks at the Beirut International Airport. The explosion killed 220 Marines, 18 sailors and three soldiers. A few minutes after that bomb went off, a second bomber drove into the basement of the nearby French paratroopers' barracks, killing 58 more people. Four months after the bombing, American forces left Lebanon without retaliating.
Neutral: What Other Companies Should FCA Merge With?
Maybe Sergio is limiting himself too much. Why only merge with another car company? Why not branch out a bit? I hear the Tootsie Roll company is kinda neat.
Photo credit: Getty Images
---
Contact the author at ballaban@jalopnik.com.
Public PGP key
PGP fingerprint: 0D03 F37B 4C96 021E 4292 7B12 E080 0D0B 5968 F14E