The German automakers are rushing to catch up with those infernal Americans at Tesla who think they know better, and now we have a clearer look at how at least one other carmaker is planning things out: BMW is going crossover, crossover, sedan.

BMW CEO Harald Krueger gave some new details about the company's EV plans at BMW's annual Accounts Press Conference in Munich. (Was this while the government was raiding its offices over potential diesel cheating? Unclear.)
Krueger basically laid out that we can expect a crossover, a crossover and one of the company's sedan/gran coupe/four-door things, as BMW Blog reports:
"Over the course of the year, we will present a number of pure-electric concept vehicles that will all go into series production, like: The first all-electric BMW – the iX3," Krüger told the press. "Our new technology flagship, the BMW iNEXT, the captivating BMW i Vision Dynamics, which I just announced in Geneva as the BMW i4."

That i4 is interesting, as you'd sort of think that after the i3 we'd get an i4, and given the success of Tesla's sedans, we'd get a sedan from BMW, too. That's what Porsche is doing with the Mission E.
But Krueger didn't make it seem like the i4 is up next when he made its announcement at Geneva, as Automotive News Europe reports. Krueger didn't give a date for when it will go into production:
Asked whether i4 would come after the iNEXT that BMW has said it will launch in 2021 as its "innovation flagbearer," Krueger said: "We will see."

The i4 will be produced at the BMW's factory in Munich where it builds 3- and 4-series models, Krueger said at the auto show here earlier this month.

G/O Media may get a commission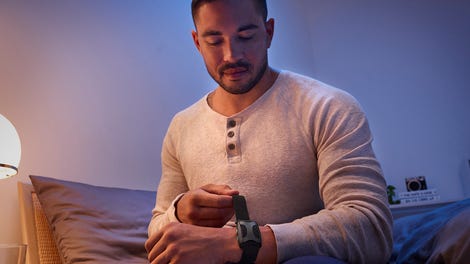 The iNext is getting called a SUV (that reads crossover to me) and the iX3 follows BMW's crossover naming convention of X'ing out the tall cars, as BMW Blog also pointed out.
Honestly, this all seems pretty smart. The world wants crossovers, and the only thing I see changing that would be if gas prices spike. Even that would put electric crossovers in a pretty good position.
It's just a question if BMW will act in time or if the Tesla and everyone else will beat them to market. BMW has had a kind of rocky road to get here, with a dead i5 and electric Minis getting done in China. These next few years are going to be interesting.