If you've been thinking that the idea of Formula 1 coming back to America a year from now at a world-class circuit near Austin, Texas, was too good to be true, F1 maestro Bernie Ecclestone says your concern may be justified. Update!
The Formula 1 supremo, appearing at a press conference in Abu Dhabi on Saturday, cryptically alluded to disputes between the track builders and the race hosts. "It's a bit of an uphill struggle there at the moment," he said. "There are two parties, one is building a track, the other has the contract and they've forgotten to talk to each other."
There is no indication that construction on the track has stopped, and a year is a good bit of time even for lawyers, but statements like this do nothing to resolve the latent anxieties of hopeful American F1 fans.
Planning for the recently-announced 2013 New York/New Jersey F1 race is still proceeding, although there's certainly time for that to get complicated as well. However, for those who like their motorsports free of interference from the outside world, the race in still-restive Bahrain is back on the calendar.
G/O Media may get a commission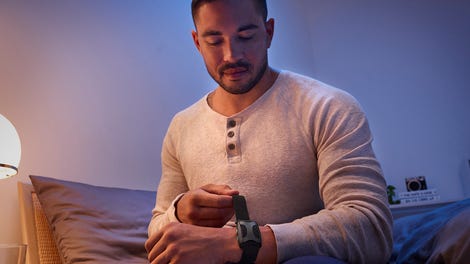 UPDATE: Oh yes there certainly IS indication that construction has stopped pending delivery of the formal signed F1 contract. The entire proceedings are now officially in serious jeopardy.