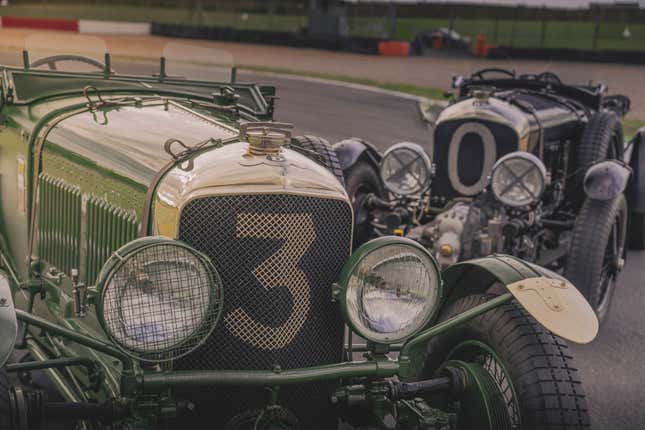 Following the success of Bentley's Blower Continuation Series, the automaker has once again reached into its vaults to resurrect a classic; 12 examples of the Bentley Speed Six, which won Le Mans in 1929 and 1930, will be handcrafted by Bentley's coach building arm, Bentley Mulliner.
This NYC Garage Takes Vanlife To The Next Level | Jalopnik Visits
Bentley announced the extremely limited run at the currently ongoing Goodwood Festival of Speed. Each car is "mechanically authentic" to the cars that won Le Mans in 1929 and 1930. Just like it did with the Blower rebuilds, Bentley created 3D CAD model of every part of the car using both the original blueprints and detailed analysis of two original cars. One that actually ran in the 1930 Le Mans race and still gets driven by its owners to this day. The other Bentley used was an example from its Heritage Collection to match full power and torque curve to the new models.
The 12 lucky Bentley enthusiasts who managed to snag a Speed Six will get an elegant racer with a 6.5-liter straight six engine putting out 200 bhp for a top speed of 125 mph top speed
Bentley will build its first Speed Six in the second half of this year. If you wanted to snag one of these historic racers, too bad. All 12 sold out almost instantly at £1.5 million ($1.8 million) a pop. If you didn't get an invitation to buy one, you never had a chance.