Switzer is calling this flat white, 900-hp, ethanol-burning Nissan GT-R the E900, but we think "Cornzilla" is a better name for this vegetarian monster. It'll hit 60 MPH in under three seconds and has a 220-mph top speed.
The Ford Taurus Is Reborn — But Only For the Middle East
Ohio-based tuner Switzer is already on the transmission-fluid-bleeding edge of Nissan GT-R tuning with vehicles like the pump-gas-powered Switzer P800 and race-fuel-powered R850. The E85 Switzer E900 is the company's attempt to combine the former's streetability with some of the latter's power.
"We didn't want to just deliver a race-gas package that tethered the client to a fuel drum in his garage," said firm owner Tym Switzer. "We also wanted to be able to turn up the boost."
G/O Media may get a commission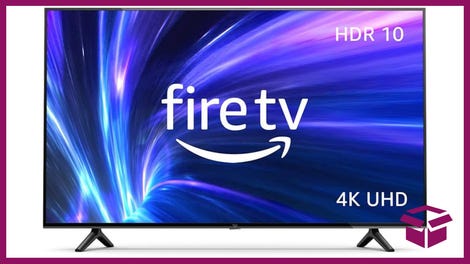 42% Off
Amazon Fire TV 50" 4K Smart TV
In addition to the P800 stack of upgrades, the E900 gets a modified fuel system with larger injectors. Because the E85 lets them crank up the boost like I used to crank Odelay! on my CD walkman, they've also strengthened the stock transmission with the help of Dodson Motorsports in New Zealand.
All this equates to 806 hp and 723 lb-ft of torque at the wheels, creating what should be a sub-3.0-second 0-to-60-mph run with a quarter-mile time in the low 10s and a top speed approaching 220 mph... in a car that can still better 20 mpg when crusing.
Who knew Godzilla would get tougher when he went vegetarian?
[Switzer]