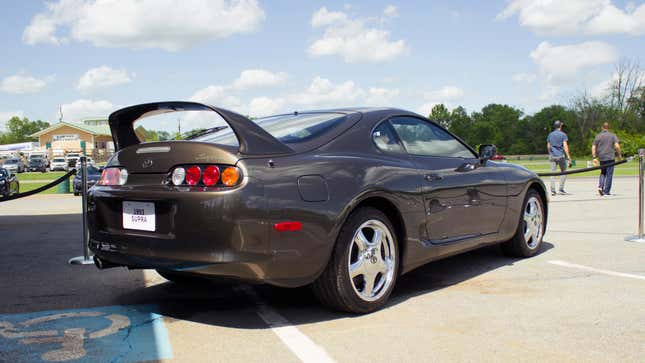 Running your own car company comes with certain perks: hanging out at race tracks whenever you feel like it or gaining a cult following just for tweeting insane shit all day. Toyota CEO and president Akio Toyoda has always seemed like a fun guy, one heavily involved with racing and bringing fun cars back into the Toyota fold. Now we learn he's got a pretty sweet old Toyota Supra he keeps stashed in Texas, too.
Cristo Fernandez Is Playing His First Car In The New 'Transformers: Rise Of The Beasts'
Present at this week's media launch of the 2020 Toyota Supra—come back and read our full First Drive review on Monday morning!—was a very pristine Anthracite Metallic 1993 Supra Turbo, owned by the bossman himself. "That's Akio's personal car," a Toyota rep told me when I stepped up to admire it before driving the new one.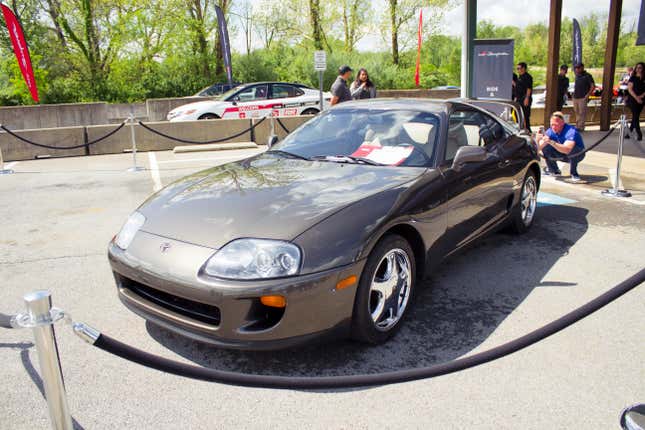 It's a looker for sure and has a manual gearbox, unlike, sadly, the new Supra. And while its original provenance is unclear, it's been barely driven—this example only has 8,400 miles on the clock. If you're wondering how much it would fetch on Bring a Trailer, you aren't alone.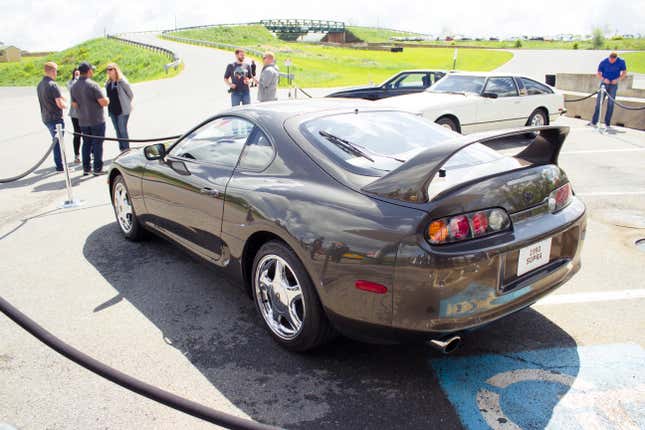 It's so rare to see a (presumably) unmolested, unmodified Supra anywhere, and Toyoda definitely has one of the best ones I've ever personally seen. This one—a left-hand drive U.S. spec model—lives at the private race track and ranch owned by Toyota in Argyle, Texas, near the American HQ in Plano. The ranch is Toyoda's when he is in town, and it's also used to lodge visiting execs and VIPs when they're visiting.
Guess they really leaned in to this whole "move to Texas" thing.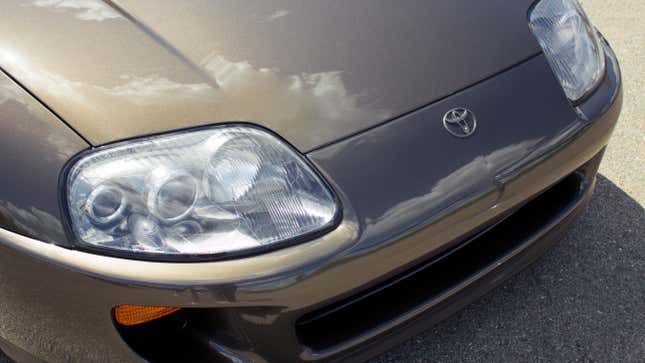 Also present at this drive were two older members of the family: an immaculately kept white first-generation A40 Celica Supra, and its immediate successor the second-generation A60 Celica Supra, in black.
Curiously absent: the much-unloved third-gen A70 Supra, the first to bear that name independent of the Celica line. I don't know why they didn't have one there, but I always liked that car, even if it was kind of heavy and whatever to drive.
And no, they wouldn't let me drive any of these, even though I asked. Repeatedly.