OK, fine, we know the official rules state that "added structural elements which extend past the original bodywork line" aren't allowed in the 24 Hours Of LeMons, but how could anyone be against this kind of safety enhancement? Actually, that display is the result of a game of Volvo 240 Musical Chairs, in which you take one Volvo race car, the free parts car obtained to help build the race car, and another free Volvo… and you mix them all together and end up with two Volvo racers and a well-picked-over (but still useful) parts car to bring to the 24 Hours Of LeMons Arse-Freeze-A-Palooza in December. For the rest of the story, you must jump like a Fiesta bouncing off the Quadra-Bumper!



With a mere 13 weeks remaining until the Arse-Freeze-A-Palooza race at Thunderhill, it's time for teams to get serious about car preparation (and those of you who haven't even started, we have one word of advice for you: PANIC!). While the Bent Belvedere was getting its cage installed in Livermore and ArmandBengle was- we hope- installing twelve exhaust pipes on his team's Jaguar XJS, several members of Black Metal V8olvo headed up to the West Sacramento shop of Evil Genius Racing to participate in a long day of LeMons Wrenching Hell in the 97° heat.


There's enough interesting machinery on the premises of ERG to make most veteran Jalopnikers drool uncontrollably; in addition to swarms of Spec Miatas everywhere you swivel your fevered optics, there's a pair of cars getting prepped for the Carrera Panamericana (Corvair Corsa and Mitsubishi Evo), a vintage-racer Mazda RX-3, and a trio of Mazdas fixin' to race in the 25 Hours Of Thunderhill. Even the parts car/way-in-the-future-project storage area (see above photo) has some great stuff. And of course, there's 24 Hours Of LeMons machinery all over the place.

G/O Media may get a commission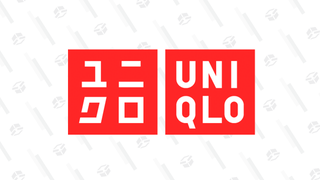 Year-round basics
Uniqlo Summer Sale

A couple of shop employees have been bitten hard by the LeMons bug- yeah, it's contagious- and so they went and found themselves this Ford Fiesta. If they can avoid the Size Matters Chrysler, they should do pretty well at Thunderhill. And because it's way easier to race when you get a parts car, they've found a real winner…


This crazy Fiesta airport shuttle! Apparently this handcrafted gem was used at some rural California airport to haul passengers across the dirt taxiways out to their Fokker Trimotors, and it's still got plenty of life left in it (we think it should be used as the race car, but the team had already put the cage in the other Fiesta by the time they picked up this one).


Remember the 242 Turbo parts car we got for free when we were building the V8olvo? After donating most of its electrical connectors to the V8olvo's wiring harness, plus numerous brake and suspension components, plus a bunch of parts to other teams at Altamont (including a front strut to the Bernal Dads), what was left of the 242T went to the Evil Genius, who figured he'd make some sort of race car out of it… someday.


Well, someday is here, and Evil Clint (of Yugo fame) is busily installing hacked-up precision camber-enhancing strut tower tops, while John "Evil Genius" Pagel has scrounged up a free Volvo 16-valve head to attach to the headless B23 block sitting in the car. Let's hope it works! And, speaking of scrounging…


Since quite a few bits and pieces off the 242T were missing, John went searching for a dead, unwanted Volvo and found this 70s 244 whose erstwhile owner was eager to have it hauled away, high scrap steel values or not. You may have noticed that it's sporting the doors from the V8olvo, and there's a reason for that…


During the course of the Altamont race, the V8olvo's sheetmetal took quite a pounding, emerging from the race in a state sure to bring tears to the eyes of any proud Göteborg resident. The car was in fine shape, mechanically speaking, but gutted doors + lots of contact = ugly Volvo. So, John swapped the nice doors off the new parts car with the nasty doors off the V8olvo.

After we de-window-fied the doors, we got to work with hammers, pry bars, and porta-power, straightening out the fenders and quarterpanels. I worked on installing some super-secret Black Metal electronic gear (let's just say the angry spirit of Odin will be audible at the track) and we got busy trying to meet the Chief Perpetrator's new safety regs. Yes, there must be a metal bulkhead between the vehicle cabin and the trunk, you can't have any holes in the firewall, and an electrical cutoff switch is now mandatory- it's like we're afraid of fire or some such silliness! What's next, outlawing roof-mounted 55-gallon drum fuel tanks? Banning M80-hurling hood-mounted mortars?


There were Volvo parts everywhere, several Miata engine transplants taking place, a lowrider '70 Cadillac getting a primer paint job, and at least one Ford 302-powered Swedish burnout in the parking lot. All in all, a good day.


As for the Quadra-Bumper, that's what you get when you remove the bumpers off a pair of Volvos in order to strip the unsightly black plastic covering and expose the gleaming aluminum beneath; it just makes sense to start stacking them on the one Volvo with bumpers still attached!