The E34 M5 is a Q-ship, with basically only badging, valances and wheels to separate it visually from its less-M siblings. Today, Nice Price or Crack Pipe has found a clean '91 that's still running under the radar.
First introduced in September 1988, and finally reaching U.S. shores in December of the following year, the E34 M5 took everything about the E28 edition, and made it better. This 1991 edition in Alpine White (paint code 218) and with Dove Gray interior is a pristine example of the 310-bhp sedan. Its $10,000 asking price reflects age and mileage, although, from the pictures at least, it's hard to discern any wear and tear on the car apart from some wrinkles in the nappa leather. Also in its favor are the ninja star M-System II wheels, which are much prettier than the turbines.
The S38, 3535cc six is hand-built, and mated to the car at the BMW Motorsport facility in Garching, just outside of Munich. Unlike previous M-editions, the E34 was intended to be a world car from the get-go, and hence was able to be sold in most major markets with little revision. The Getrag 280 is easy to shift, and the lightened flywheel helps you stay in the engine's sweet spot while rowing your own.
G/O Media may get a commission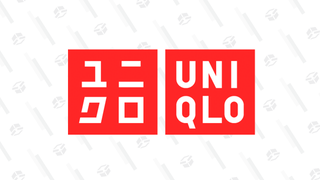 Year-round basics
Uniqlo Summer Sale
Later generations of M5 abandoned the straight six for V8, and eventually V10 motors, leapfrogging horsepower ratings by 100 with each new version. While those cars provide performance that also jumped from above-the-ordinary to un-freaking-believable, there's something innately special about rocking a BMW with the engine form which made the company famous. Also, there's little chance that you could find either of the V8 or V10 cars for ten grand.
What about that ten-large? That price is less than any new car, sans a Versa penalty box, and even if you were to drop $5,000 a year in maintenance and upkeep, after 3-years you'd still be spending less than a leather and six-equipped Accord or Camry. And you'd have been driving an M5 that entire time!
So, seeing as this appears to be a clean example, and with the knowledge that the E34 in general, and the M5 in particular don't have any glaring durability or drivability issues, how does that $10,000 price sit with you? Is that low enough to make not buying this Bimmer a bummer? Or, is that still M-possible?
You decide!
BMWMotorsports.com or go here if the ad disappears.
Help me out with NPOCP. Click here to send a me a tip, and remember to include your commenter handle.