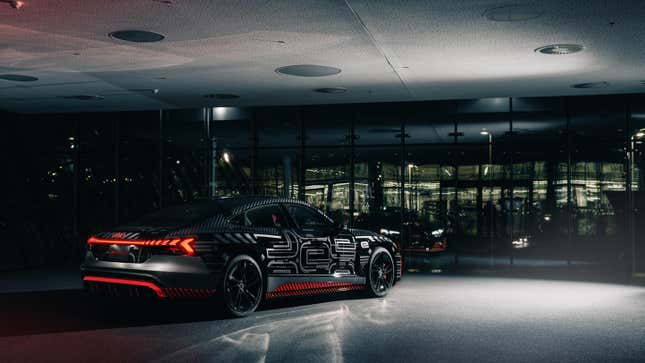 We all love to see unreleased, camouflaged cars out in the wild. There's something tantalizing about them — you can make out the general shape of Car, but all those little details are hidden away from your prying eyes. The imagination runs wild, trying to conjure images of what might be beneath that dazzling paint.
2024 Nissan Z NISMO | Jalopnik Reviews
Of course, companies have capitalized on this. Modern "camouflage" is branded, meant to tell viewers exactly what car lies under the disguise — even if we can't quite make out how the vehicle looks. So it's only natural that an automaker would try to take this one step further: Selling production cars decked out in camouflage. Audi, with its RS e-tron GT "project_513/2," is doing just that.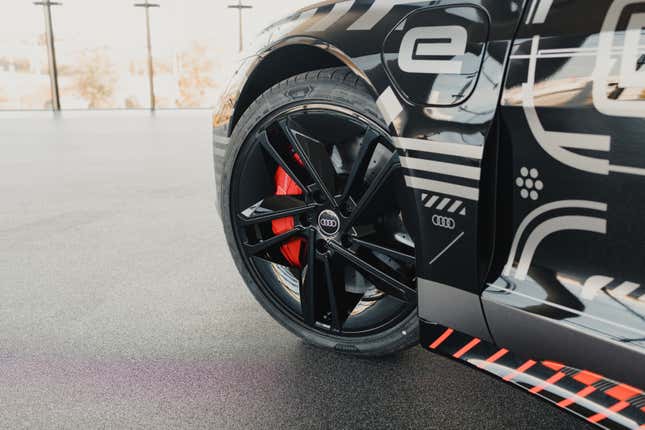 The name refers to the RS e-tron GT's original, internal development code. The number " defines the product's segment, generation, and body style," according to Audi, which I presume is why the fraction hasn't been reduced to a proper project_256.5. The name pops up in the infotainment screen, on the windows, and even embossed into the leather interior.
The project_513/2 also gets a unique set of wheels to complement the black-and-gray livery, but the rest of the non-cosmetic options are pulled from the car's parts bin: Ceramic brakes, rear-wheel steering, carbon accents, and front seats that are both ventilated and massaging.
If you're aiming to be one of the 75 lucky buyers of the project_513/2, double-check your bank balance before you start writing checks. The car will retail for $179,900, before fees for destination, paint, and your usual tax and title. Though, Audi knows the current market — the company outright states that "Dealer sets actual price." Though, if you're spending $180,000 on an Audi, do you really care about a few grand in markups?