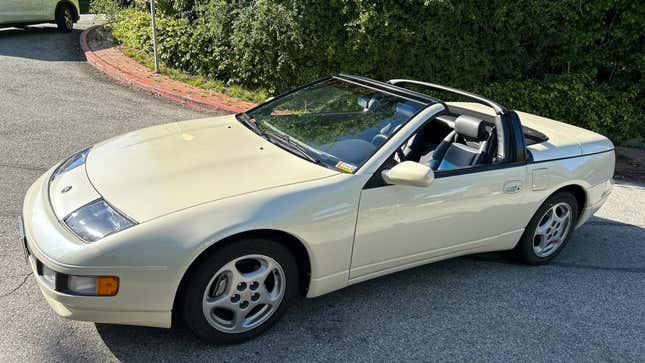 While not a twin-turbo or a manual, today's Nice Price or No Dice 300ZX still does have a convertible roof and the boast of headlights shared with the Lamborghini Diablo. Let's take a look at this restored roadster and see what it could reasonably be worth.
A popular slogan during WWII was "Loose lips sink ships." The seller of last Friday's 1959 Mercedes-Benz 219 seemingly still lives by that motto as they provided very little intel in the car's ad regarding the car's condition or the details of its "Chevy conversion." What was divulged was the car's $5,900 asking price, and that resulted in a not-so-secret 60 percent No Dice loss.
In contrast to last Friday's mish-mash Mercedes, today's 1993 Nissan 300ZX is claimed all-original and to have benefitted from a recent refurbishment. The result is a car that looks pretty healthy for its age and 135,000-mile life.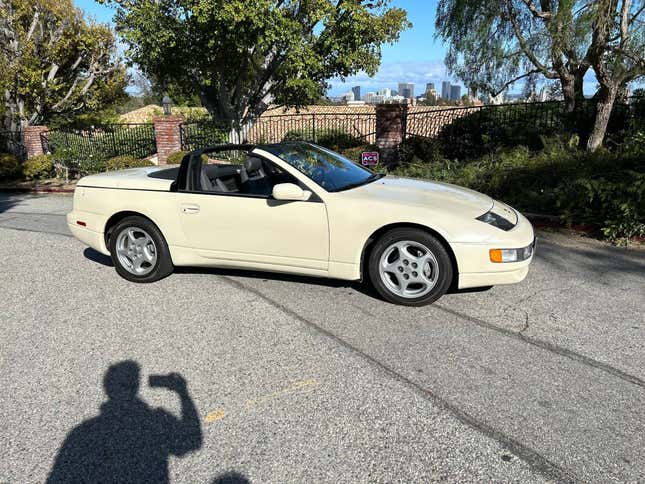 This is not the most desirable of the Z32 models. That would be the T-top coupe with the twin-turbo 3.0-liter V6 and a five-speed. This car is the basket handle convertible and sports the naturally aspirated edition of the V6 and a four-speed automatic. That should still make it an excellent cruiser, and that's nothing to be ashamed of.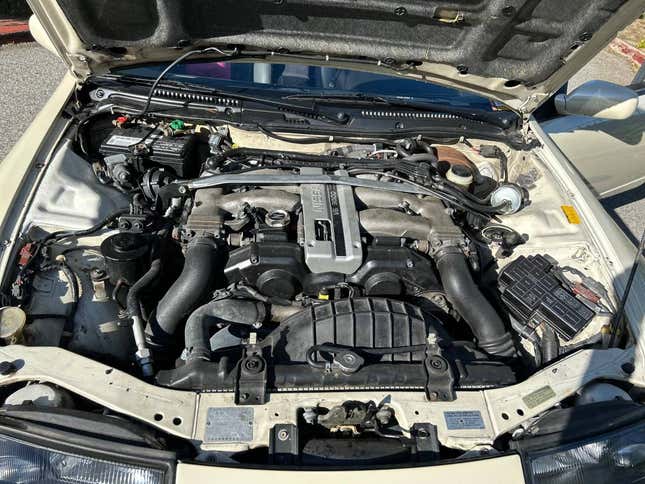 Unblown, the VG30DE V6 makes a respectable 222 horsepower and 198 lb-ft of torque. That's a good bit off the 300/283 of the party pack turbo edition, but it was very respectable back when the car was new. According to the ad, this one runs "in perfect condition." Helping keep it so is a new suspension, freshly power-coated 16-inch factory alloys, and a new exhaust. The description claims "All mechanical parts replaced," but doesn't explain that statement any further. Are you sensing a trend in minimalist car ads these days?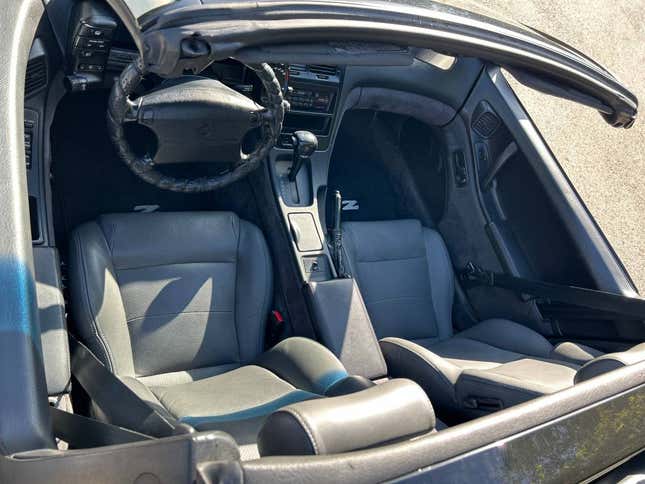 Aesthetically, the car looks to be in excellent condition too. The pearl white paint seems to still pop and the car's plastics and rubber trim all appear intact. A new top is noted but not shown erected. One can assume that it works, based on the way the rest of the car presents.
The interior also looks to be in need of nothing. Leather covers the seats, and that's matched to a mousey carpet that fills the footwells and creeps up both the console and dash. The factory Bose stereo is still cranking out tunes from the dash. As another plus, a clean title comes with the car.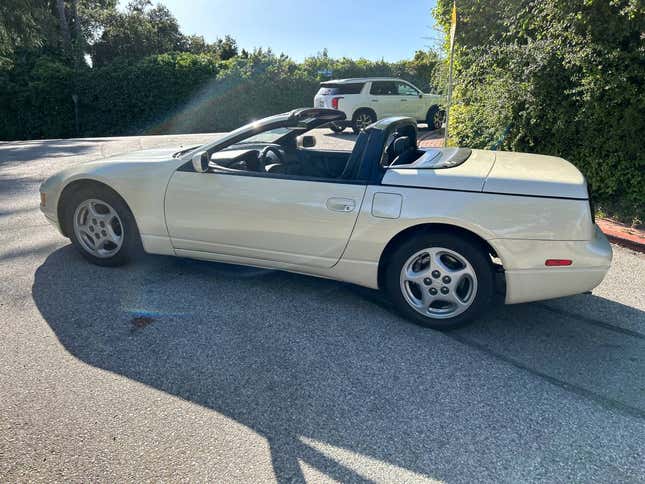 The ad says that the work undertaken to get the car to this state was all done within the last 3,000 miles and came at a cost of over $17,000. Considering that the asking price is $8,800, that all must have been a labor of love, not financial gain. We'll now need to decide just how much love we have for this Nissan at that price.
What do you think, is this sympathetically-restored Z worth that $8,800 in its present state? Or, immaculate or not, is that still a dirty deal?
You decide!
Los Angeles, California, Craigslist, or go here if the ad disappears.
H/T to Todd O. for the hookup!
Help me out with NPOND. Hit me up at remslie@kinja.com and send me a fixed-price tip. Remember to include your Kinja handle.