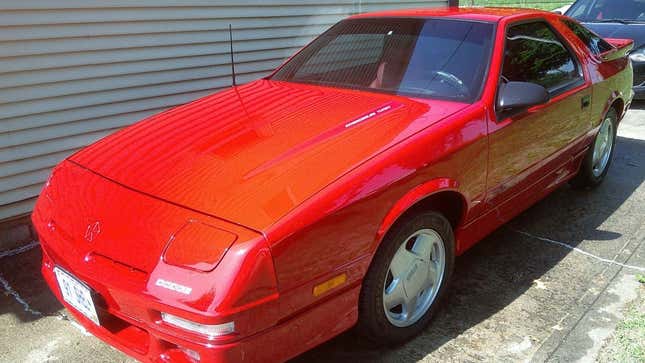 Are you a shade tree mechanic that enjoys some detective work? If so, today's Nice Price or No Dice Shelby Daytona may be right up your driveway. According to the ad, it presently won't start. Let's see if that makes its price a non-starter too.
Echo Kellum's First Car Was a Half-Torched Dodge Daytona
Lipsticking a pig isn't some weird kink that no one wants to have exposed in their browser cache. Instead, it's a phrase meaning cursory improvements masking some more glaring demerits. Many of you in the comments alluded to that being the case with yesterday's LS-swapped 1999 Chevy Tahoe two-door. A few noted that the work that had gone into the swap was recent enough that the seller may have had second thoughts on the whole deal, hence the sale. At a $17,000 asking, that was enough to make it a no-sale for the majority of you, as the truck was voted down in a massive 90 percent No Dice loss.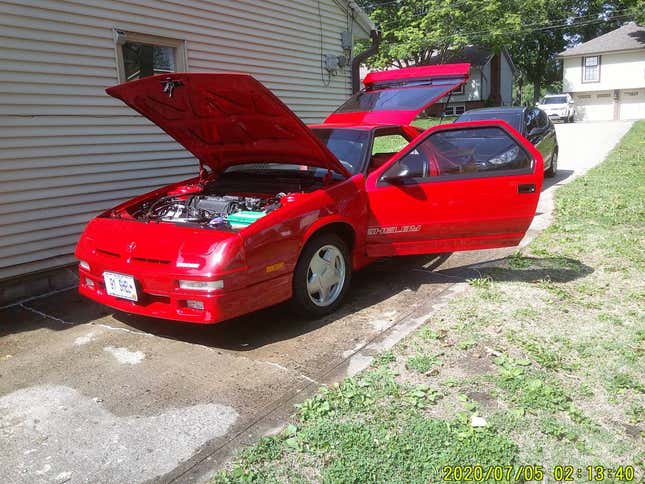 I don't think there were any pigs in Carrol Shelby's career. Chickens, yes. But pigs? Not that I am aware of.
Shelby lent his name and a bit of his mystique to a number of manufacturer special editions over the years. The first of those came at Ford with the Mustang-based GT350 and its successors. Then, following his friend Lee Iacocca's move to Chrysler, Shelby joined him and made some Mopar magic. Today, long after Carrol's passing, his name lives on back at FoMoCo across a series of Mustangs and F-series trucks.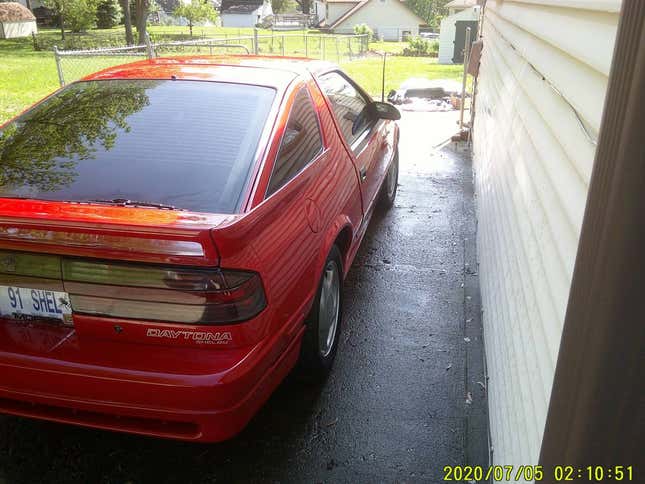 Today's 1991 Dodge Daytona Shelby Turbo comes from that middle period in Shelby's tuner career. As we said, Lee Iacocca had left Ford—or more accurately was fired from the company—and ended up as CEO of the sinking ship, the Chrysler Corporation. Iacocca turned the company around by securing a government loan and guiding the introduction of the most important automotive platform in the company's history, the '80s stalwart K-Car.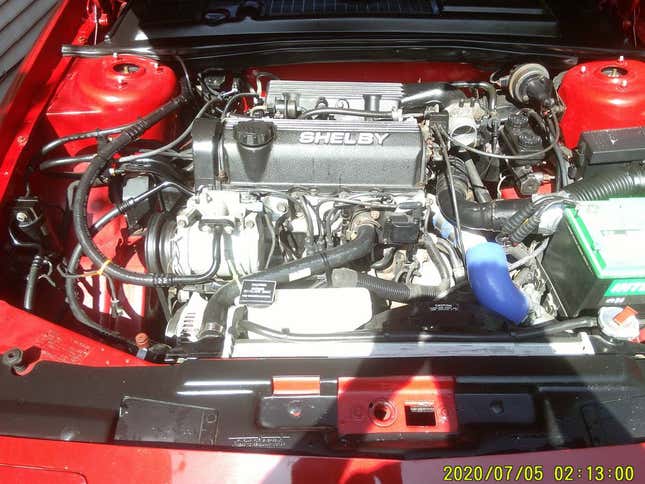 Getting the company on firmer financial footing, Iaccoca turned to his old friend to bring some fire to their family of cars. The smaller-than-K-Car Dodge Omni GLH was the first, giving the VW GTI a viable competitor. Next up were the K-Car coupes and sedans which vied alternatively with Mustangs and BMW's 3 Series for enthusiasts' hearts and dollars. Sadly, not all that many are left these days. This red over even more red Daytona is one such relic, but its non-op status means it may not be around anymore if the right buyer doesn't come along.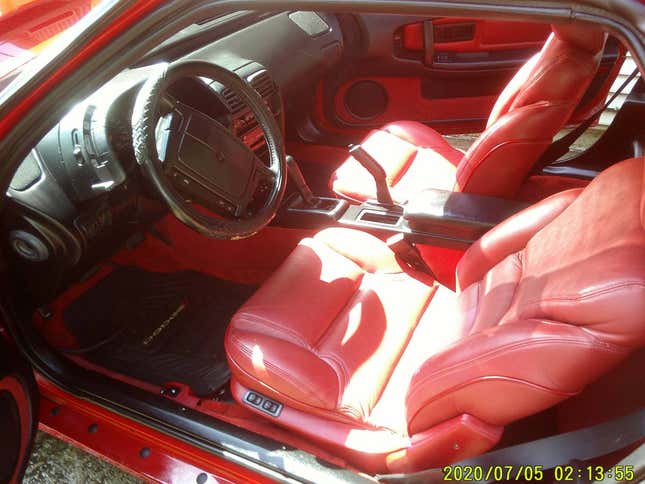 According to the ad, this is a "special edition" of the already rare Shelby Daytona and is fully loaded featuring everything save for the T-Top roof. It's not all original, however, as the seller notes a few restorative updates and some clever improvements. All the important stuff—trim, upholstery, etc.—all seems to be there, though, and the car looks pretty good both inside and out. Unfortunatley, it doesn't run.
Per the ad's description, the 2.5-liter SOHC turbo four will crank over, but that's where the party peters out. A no-start situation on an '80s engine like this could be due to any number of causes, which makes the car such a gamble to buy.
In the photo of the engine, you can see that the intake has been disconnected, likely to allow for an application of starting fluid. You can also see a loose connector on the A/C line. That probably doesn't have anything to do with the engine running, but it's something else to be tracked down.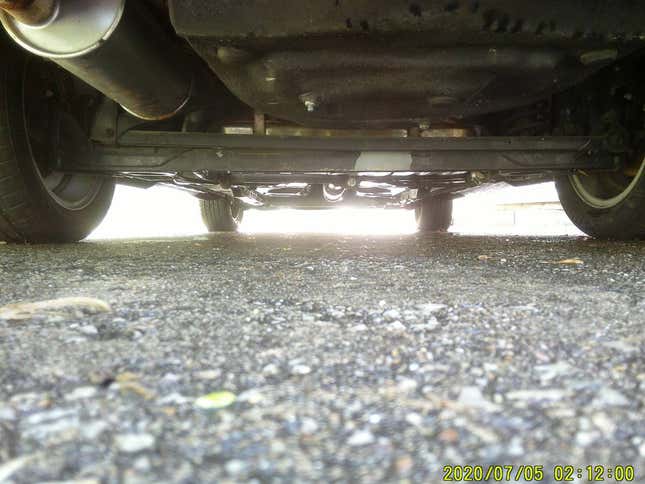 When it is running, the turbo 2.5 should make 150 horsepower and 180 lb-ft of torque. Along with that comes a Shelby-massaged suspension, "pumper" factory alloys, and a Getrag five-speed manual for putting the ponies to the pavement. According to the seller, the car will do 150 miles per hour flat out and will return upwards of 30 mpg—of course, not at the same time.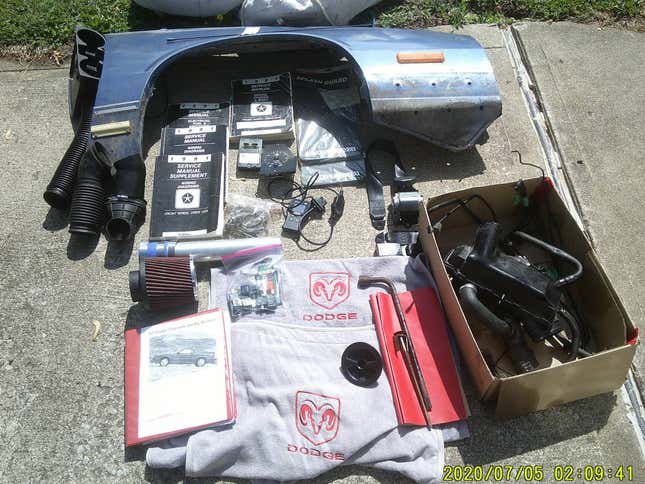 The car's mileage is a bit of a mystery since the odometer is apparently broken. The seller lists it at 5K, but that's probably just a number thrown in for the ad. It should also be noted that all of the photos in the ad are time-stamped for 2020 which may mean they came from a previous ad, or just from a seller who doesn't see the need to take any new shots. Or maybe they simply don't know how to re-set the stamp.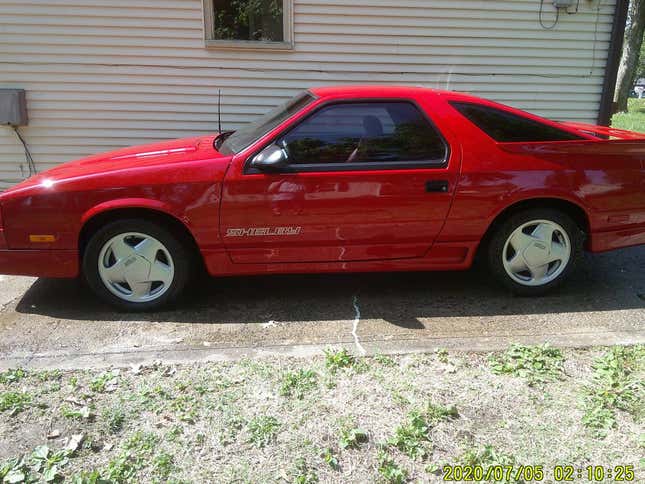 On the plus side, the title is clean and the car is as well. The asking price is $7,500 and the seller offers "Deep discounts for military, first responders and teachers," but those will need to bring a photo ID for proof.
For the rest of us, it's now time to consider this Daytona's fate. Do you think this non-running Shelby's price is also a no-go? Or, does $7,500 seem fair considering the car's rarity and condition otherwise?
You decide!
Kansas City, Missouri, Craigslist, or go here if the ad disappears.
Help me out with NPOND. Hit me up at remslie@kinja.com and send me a fixed-price tip. Remember to include your Kinja handle.