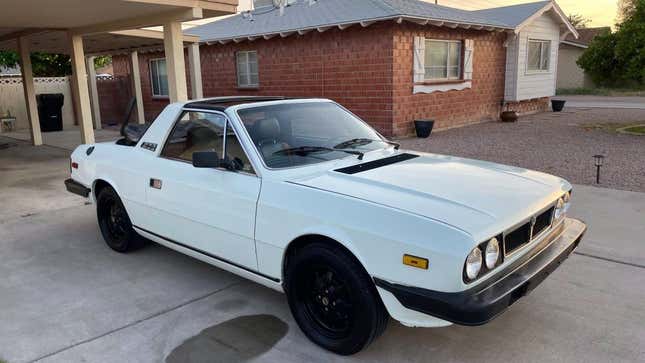 Some people advocate that it's better to be an Alpha than a Beta, but as today's Nice Price or No Dice Lancia proves, there's no shame in the latter. Let's find out what this rare Beta might reasonably be worth.
In a 1789 letter to French physicist Jean-Baptiste le Roy, Benjamin Franklin stated: "Our new Constitution is now established, and has an appearance that promises permanency; but in this world nothing can be said to be certain, except death and taxes." I think it safe to append one more certainty to Franklin's original duo, which is the constant presence of contrarians.
How else can we explain the 97 percent No Dice loss suffered by yesterday's fatally-flawed 2021 ElectraMeccanica Solo? At $25,000, which is more than the buyback the company is offering to take the car off owners' hands due to safety issues, that should have been a slam dunk. Instead, we had a few of you who perhaps thought that a reasonable expenditure perhaps for a museum or extra-large curio cabinet.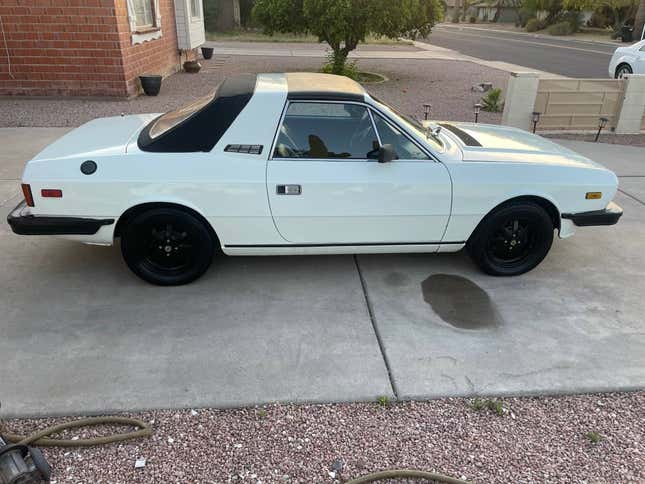 There's no shame in being different or having the salt to strut to the cadence of your own beatbox. That's been evidenced in the automotive world time and time again. Once a prime example of that was Lancia. The Italian brand had at one time been the nation's answer to BMW, offering innovative and well-equipped sporting saloons, engaging sports cars, and clever compact cars. And then Fiat bought them.
The Fiat-era Lancias were little more than Fiats in fancy clothes - the Monte Carlo (Scorpion here in the States) was in fact originally intended to replace the Fiat 124. The Beta line used Fiat engines, Fiat/Citroën transmissions, and in place of the fine craftsmanship that denoted earlier Lancia efforts, the Betas all had Fiat levels of quality.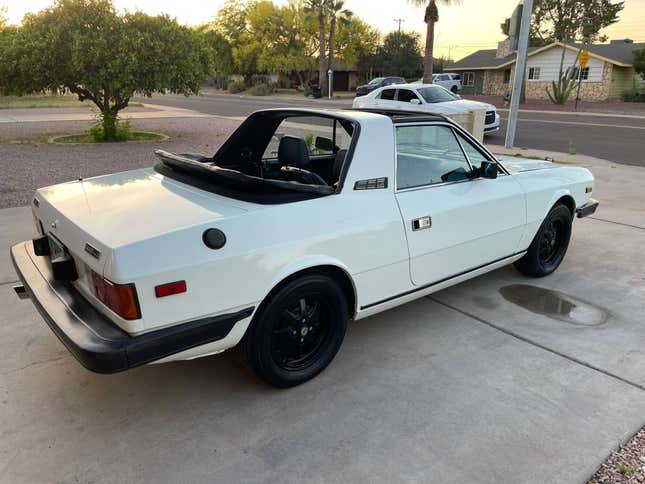 That's not to say they were necessarily uninteresting or had been intentionally designed to maim you or anything. They just had a likelihood of leaving you on the side of the road comparable to a contemporary Jag or… well, Fiat.
This 1982 Lancia Zagato is cool enough to make even that scenario a pleasant experience. Zagato — the coach builder best known for having more double bubbles than a Sir Mix-A-Lot video — has a long history with Lancia, and this Beta-based Targa is the last of their collaborations offered here in the States.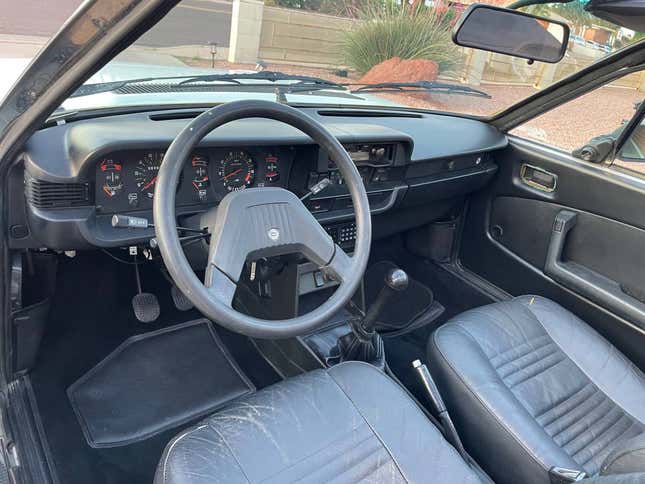 The funny thing was, these cars weren't actually designed by Zagato. Instead, the redesign of the greenhouse was handled by Pininfarina. That sits atop a Beta base that was an in-house design. Zagato, however, handled the cars' construction.
That build usually included a liberal dose of rust, though this 68,000-mile edition seems to only suffer a bit of bubbling on the driver's door and some surface corrosion in places in the engine bay. Wrapped around that is white paint with black trim and wheels. The top, which, like the original Porsche Targa is split into two sections, looks to be in top-notch shape.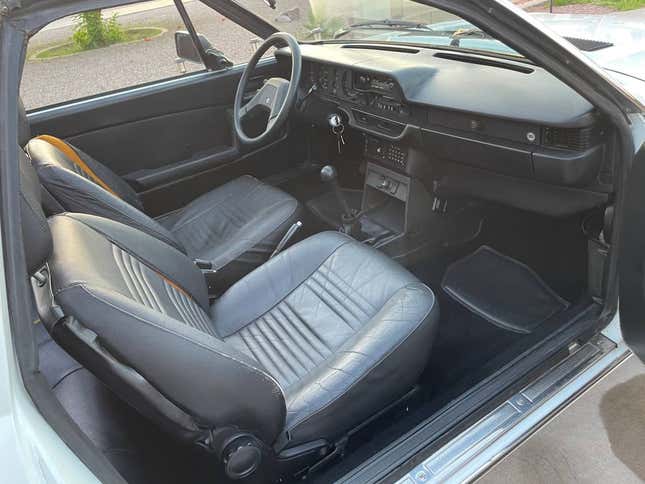 As is always the case with these cars, the cabin shows a bit more wear. Most notably, all four bucket seats exhibit seam splits and crazing and there's a small crack in the dash cap. Other issues include missing trim around the passenger-side door lever and delamination of the seat back upholstery. It's nothing too daunting, and it's totally expected considering the car's age and lineage.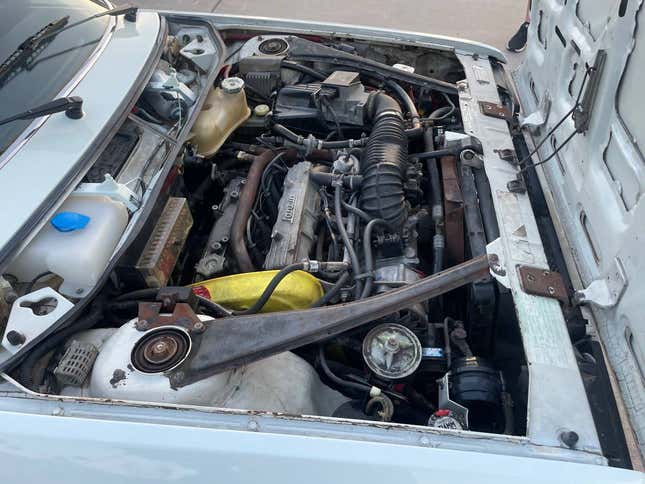 On the plus side, there's a five-speed stick and three pedals to play with here. That five-speed is paired with a 108-bhp version of the DOHC 2-liter four found in many a Fiat 124, only here fitted with fuel injection and sitting sideways.
According to the seller, the car has always been maintained to the highest standards and will come with the maintenance history and records. It also will come with a new battery, four new tires, and some other replacement parts that the ad doesn't detail. A clean title serves as the cherry on top.
What might this all be worth?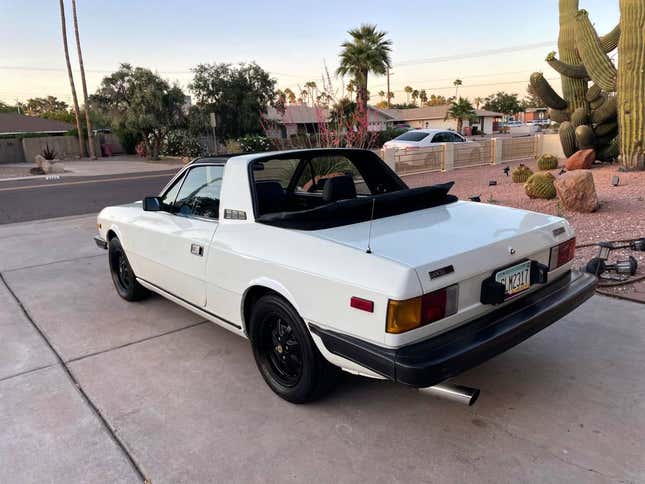 Well, first off we should consider the quirkiness and history this Lancia embodies. Then, let's think about the enjoyment it would offer as a weekend fun car. Could that all add up to the $5,900 asking price the seller has set for it?
What do you say, is this Zagato worth that much? Or, does that price make this a total Beta dog?
You decide!
Phoenix, Arizona, Craigslist, or go here if the ad disappears.
H/T to Jason McDowell for the hookup!
Help me out with NPOND. Hit me up at remslie@kinja.com and send me a fixed-price tip. Remember to include your Kinja handle.