The dealer selling today's Nice Price or Crack Pipe Tahoe says it was his uncle's truck, and was only used when appearances mattered. Let's see if it's priced to might make an appearance in your driveway.
Have you noticed that potato chips seem to come in a lot more flavors these days? No longer limited to barbecue or chili lime, you can now get taste bud tempters like Sriracha, and… oh, I don't know, pinecone and cat piss for all I know.
Some things just go together, perhaps no more so than yesterday's 2008 BMW 550i and its Getrag six-speed stick. That tasty combo would take you—as Guy Fieri might say—right down to Flavortown, where apparently he is mayor.
The tab on that Bimmer proved pretty toothsome as well, with 73-percent of you ready to bite at its $9,900 asking. That earned the car a solid Nice Price win.
Have you ever been to Lake Tahoe? If not in person then you've no doubt at least seen it in The Godfather II where the azure lake, as well as a lakeside home once owned by steel magnate Henry J. Kaiser both featured prominently.
G/O Media may get a commission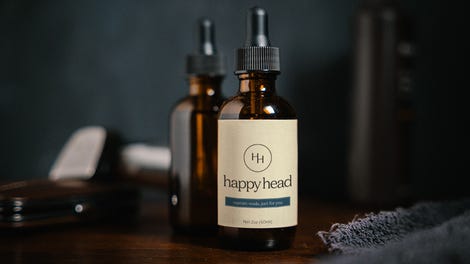 Tahoe isn't just a bucolic vacation destination, there are also a lot of great roads wending through the mountains surrounding the lake. One of those, the Emerald Bay Road section of Highway 89, cuts across the mountains at the lake's western shore, zig-zagging up through the pines and curving around Emerald Bay.
That road scares the crap outta me. Well actually, it's only about a half mile of it that engages full butt-pucker mode every time I drive it. That stretch runs along the crest of the mountain that separates Emerald Bay and Cascade lake. There, at the top of the peak the road only affords one lane in either direction bracketed by a narrow dirt shoulder on either side. Beyond that is a pretty steep drop off that's dotted with patchy scrub and trees all the way down the icy water below. And that's on both damn sides! I get so freaked out by this road that I try and drive it as quickly as I can to minimize my time on that particular cartoonish stretch.
I was reminded of my trips to Tahoe and that emotionally scarring section of road by this 1995 Chevy Tahoe Turbo Diesel. Yes, I realize that's a pretty tenuous trigger, but here we are. Anyway, let's take a look at this two-door Tahoe.
The 1992 through 2000 Tahoe line was the only one to include a two-door bodystyle, and that was really an extension of the Blazer bloodline that started more than 20 years prior. These were built on the GMT400 truck platform, and shared a lot of their underpinnings with the then current Silverado pick-em-up truck.
Here those include 4WD with what the seller describes as '4X4 on the floor.' That's bolted to a stout ladder frame chassis. The front suspension is independent while out back sits a live axle on semi elliptic leaf springs. In between is a two-speed transfer case. Putting power to the four wheels is the job of a 6.5-litre Detroit Diesel turbocharged V8.
That engine was spec'd at the factory for a decent 180 horsepower at a low, low price of just 3,400 rpm. More importantly, there's a substantial 360 lb-ft of torque available.
Yes, these engines have a reputation for failure, but that's typically the result of fuel system issues, which are well known and not terribly hard to fix. Backing up the big oil burner here is the standard requisition 4L60E four-speed automatic, and that takes its orders through a column-mounted shifter.
The ad says the truck has but 95,000 miles on the clock and, aside from a small patch of nastiness on one of the barn doors, it looks to be clean and sturdy. The black paint appears to be without major flaw with the exception of that one door spot, and while the alloy wheels look like they've seen some shit, they don't seem to be in need of anything more than cosmetic attention. Tires are described as decent and the truck is claimed to have only been lightly used by one of the dealer's family members.
That shows in the burgundy interior. The seats, carpet, and dash all seem to have held up admirably, and there's even a little flip-up notepad holder on the center console. How cute. Of course the truck has A/C and power window winders and locks. It's also a two-door which means that it's about the best looking SUV GM has produced.
Trailer rig lights adorn the roof, and there's a hitch in the back. The mirrors are too small for towing the big stuff, but the rig should do just fine for smaller trailers.
You might note in the pics that this dealer-offered truck was once priced at $5,999. I guess that didn't go over too well with the local yokels as it's now being shilled on the Craigslists for a substantially lower $4,800.
That's pretty cheap, but is it cheap enough? What do you think, could this diesel Tahoe go any lower? Or, is that a fair deal for a fairly rare truck?
You decide!

Columbus, OH Craigslist, or go here if the ad disappears.
Help me out with NPOCP. Click here to send a me a fixed-price tip, and remember to include your Kinja handle.