When someone says five-point-oh you probably go straight to visions of Mustangs and white rappers. Well, today's Nice Price or Crack Pipe BMW is almost a five-litre and has a stick to boot. Lets decide if its price has you saying five-point-oh yesss.
Nostalgia ain't what it used to be. The appropriation of that bon mot by author Peter De Vries seems wholly appropriate in relation to yesterday's 1992 Chevy Lumina Z34. Best known in civilian form as a modestly comfortable but anonymous rental, the sport-oriented Z34 edition proved somewhat incongruous, and called into question the validity of our notions about the model. Add to that a rare five-speed manual, and yesterday's Lumina offered up one heck of a conundrum.

There was no questioning its $3,977 price tag however. For a clean car with modest miles and reasonable kit, it's no surprise that it won a 63-percent Nice Price victory.

Dame Edna Everage is a character created and performed by the Australian comedian, Brian Humphries. Larger than life and twice as loud, Edna's appearance, as presented by Humphrys, can be easy condensed down to her outlandish hair and ludicrously rimmed glasses. It's the latter feature that I think BMW designers had in mind when they were penning the nose of the E60 Five Series.

Hello, possums!
G/O Media may get a commission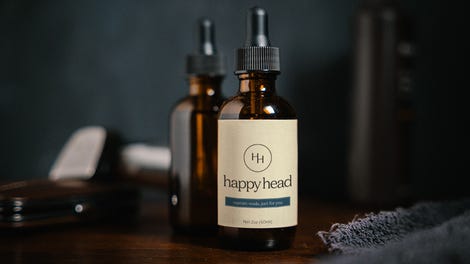 Here we have a 2008 BMW 550i and yes, those headlights do still look like you've invited Dame Edna over for tea, or perhaps something a bit stronger. Out back, the E60 is no better with equally overdone tail lamps and an odd trunk opening. This one's kit however, might make you overlook... you know, how it looks.
Being a 550i means that behind the Dame Edna looks lies BMW's N62B48 quad-cam V8 mill. That's 4799-ccs and 360-horsepower, thank you very much.
The all alloy engine carries double VANOS valve actuation and here gets paired with a six-speed Getrag manual. All those ponies are naturally sent to the back wheels.
Wrapped around all those tasty mechanicals is a body that seems to be in decent shape, with an interior to match. The black paint appears without major flaw, and is set off nicely against the ten-spoke 172s. The only real glitch here is on the driver's side door where the black paint seems to have gone missing from the window trim. Is that in fact the original door?
The seller lists the 130,000-mile car as fully loaded, and as 'beautiful inside and out.' That's arguable as the styling is funky even down to the Dramamine demanding dash design. It does however, all appear clean and tidy. The title is also clean and the car is said to drive without issue.
When new, owning this car would have required lightening your bank account by about $70K out the door. Today, ten years and a reasonable number of miles later, it could be yours for $9,900. Yep, depreciation is a hell of a drug.
What you need to do is decide if it's worth jumping on this pony at that price. Would you pay $9,900 for this well equipped three-pedal 550i? Or, is that price just plain ugly?
You decide!

Atlanta, GA Craigslist, or go here if the ad disappears.
Help me out with NPOCP. Click here to send a me a fixed-price tip, and remember to include your Kinja handle.