Today's Nice Price or Crack Pipe X6 is a car that is built to really stand out. In fact, shrinking violets likely need not apply when it comes to its purchase. Let's see if it's price is as ostentatious as its presentation.
Which do you like better in movies: Will Farrell and John C. Reilly together, or each one on their own? That sort of conundrum faces the Toyota Supra fanbase as it's oftentimes debated, and hotly I might add, whether the Celica Supra can be as good a car as the later Celica-less Supra line.
It's a question for the ages, to be sure Unfortunately we don't have time for that now.
Instead, we need to look at how the vote went on yesterday's 1985 Toyota Celica-Supra and its $19,000 price. That car presented as little used and was squeaky clean as a result. Still, its time capsule condition and super low miles couldn't sway enough of you to the seller's point of view, and in the end the car went down in a 63 percent Crack Pipe loss.
G/O Media may get a commission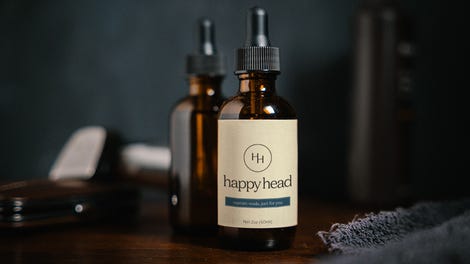 Hey, can you believe that it's been a full decade that the BMW X6 "Sports Activity Coupe" has been on the market? I know! It's been around long enough in fact to have lived through one and a half full generations. I for one am shocked.
Built on a platform shared with the more traditional X5, the X6 is neither a coupe nor indicative in its style of any specific sort of activity so its applied SAC agnomen seems somewhat spurious. I'll tell you what though, how about if we call it something else? Maybe something like Mansory?
This 2013 BMW X6 50i Mansory offers up a unique proposition. The base car may be BMW's ungainly five-door hatch, but that has been imbued with catwalk's worth of tres chic Mansory style. That style includes a carbon fiber body kit, black painted wheels and some sweet interior upgrades. Let's just put to rest any notion that this is your run of the mill X6.
Kourosh Mansory founded his Munich-based tuner shop in 1989 with the intent of making exclusive brands like Rolls Royce, Aston Martin and Ferrari even more exclusive. The purchase, in 2007, of the Porsche tuning business from Rinspeed expanded Mansory's realm to include that marque as well as Mercedes and BMW.
The body kit on the X6 includes fenders that are so flared you might mistake the car for a '70s disco partier. Aggressively extended valances front and rear roll into those, while running board-like side skirts tie the whole business together. A clear coated carbon fiber bonnet masks a series of louvers that match the more evident ones topping the front fenders. It should be noted that the car does come with a bunch of M badging throughout, however it's presented in its ad as a 50i not an M so I'm going with the lesser engine under that hood.
That engine is still BMW's N63 V8. The basic 4395cc mill is notable for its twin turbochargers which uniquely sit down in the valley, the valley so low. The factory spec'd this combo for 402 horsepower and 443 lb ft of torque so you know it's not going to dick you around when you go to push the happy pedal. Power here is routed here through a standard six-speed automatic and then to the wheels through BMW's annoyingly named xDrive AWD system.
The ad claims this car to have an "upgraded exhaust that provides more Horse Power," and more is good, right? The bodywork is more too, more of everything. And if you like brands you will love the big MANSORY on the the car's ass. It's sort of like that Juicy printed on the back of your booty shorts. By the way, those are for inside, and not when company is over.
Where were we? Oh yeah.
The interior gives you more too. More carbon fiber trim throughout and some cool diamond pattern stitching on the seating surfaces, door trims, and even the floor mats! The car looks to be equipped with pretty much everything under the sun including heated seats and steering wheel. It's all very tidy and looks ostentatious AF.
There's a modest 43,000 mile on the clock and the seller says the car comes with a clear title and a history free of accidents. It's also claimed that the car is in "excellent condition" with "no technical issues."
What does all that cost? Well, the asking is $38,000 which is about half what the X6 would likely have gone for new, sans all the Mansory machinations. The ad claims the car to be the only of its kind in the U.S. and it's now incumbent upon you to decide if that's a good thing or not.
What's your take on this Mansory machine and that $38,000 price? Does that make it a tuner top pick? Or, should this X6 x-out some of that price?
You decide!

Los Angeles, CA Craigslist, or go here if the ad disappears.
Help me out with NPOCP. Hit me up at rob@jalopnik.com and send me a fixed-price tip. Remember to include your Kinja handle.