Neat, Neat, Neat is an awesome song by the punk band, The Damned. It's also how the seller of today's Nice Price or Crack Pipe Supra describes his car. Let's see if its price makes you think we're the ones being punk'd.
When it comes to illegal fireworks, prostitutes, and performance minded automobiles it's always important to try and get the most bang for your buck, don't you think? Yesterday's 2006 Pontiac GTO, with its corral of 400 ponies and $6,000 price proved to offer a decent bit of bang for not too many of those bucks. That, at least, was the impression given by the 76 percent of you who awarded it a Nice Price win.
For a while, the Aussie GTO was Pontiac's halo car. Anonymous styling and a somewhat daunting dealer price tag dulled that halo's sheen somewhat, and honestly neither the GTO nor its successor G8 sedan could save Pontiac from GM's executioners. Toyota once had a halo car too, the Supra, but while that car went away for a while, the Japanese giant seemed to do just fine in its absence.
Today there's a brand new Supra just around the corner, one co-engineered by BMW, and sharing a pool of parts with the German car maker. When that model is finally introduced for the 2019 model year it will represent the end to a 17 year hiatus of halo for the brand. You know what? I think I'd rather have this 1985 Celica Supra instead.
G/O Media may get a commission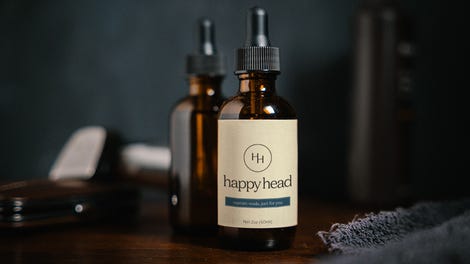 The second generation Supra still partied with its Celica brethren, sharing that puny pony's hatchback bodywork from the A-pillar back. Up front the nose was elongated to make room for a DOHC straight six and elegant pop-up headlight equipped façade. Other entreaties to upper crust-dom included a secondary wing on the back, aggressive fender flares, a hatch-topping sunshade, and and independent rear suspension that was shared with the Celica GTS.
This one is all that and a bag of chips. Okay, I'm perhaps being a bit hyperbolic here, as there is no actual mention of chips in the ad. What is noted is that the car comes with a remarkably low 38,000 miles under its wheels.
It's a one-owner car and apparently that one owner had better things to do than rack up the miles in his sweet Super Deep Red over gray sport coupe. I guess he wanted to let some future owner have the glory. That's pretty noble of him.
Befitting the low miles, the car comes in seemingly as-new condition. The paint holds a decent shine and doesn't seem to be victim to any fade anywhere. The factory alloys also look to be in excellent shape, and honestly, aren't these the best looking wheels Toyota has ever produced?
Pop open one of those long coupe doors and you're presented with an '80s throwback interior that looks as though Reagan is still in office. Everything here presents in excellent shape and the three-drawer cassette storage box in the back seat is just the time traveling cherry on the whole Supra sundae.
Sadly, we don't get a peek at the car's marquee topper, which is its 5M-GE DOHC six. That engine should still be good for the 161 horsepower with which it was imbued from the factory. Backing that up is Toyota's W55 five-speed manual with crazy deep overdrive on the top cog.
The seller claims the car to be 'flawless inside and out,' and avers that makes it 'a collectors car for sure.' That sort of salesmanship of course can only mean one thing—they aren't just giving this car away.
Nope, this low use, high appeal Supra comes with an asking price of $19,000. Amazingly that's nearly $4,000 higher than this car listed when new. It's still almost new now, and mark my words you won't be buying a 2019 Supra for anything close to $19K. The new one will also be a lot lumpier in looks and probably less badass than this 2G edition.
Okay, with all that in mind, let's get to the vote. What's your take on this Celica Supra and that $19,000 asking? Is that a fair price for such an unfairly enjoyed coupe? Or, is that just too much to turn back the hands of time?
You decide!

Portland, OR Craigslist, or go here if the ad disappears.
H/T to Scott L. for the hookup!
Help me out with NPOCP. Hit me up at rob@jalopnik.com and send me a fixed-price tip. Remember to include your Kinja handle.