With a modern but fairly milquetoast V6 engine, the crazy retro Plymouth Prowler had hot rod looks, but lacked hot rod performance. Today's Nice Price or Crack Pipe bi-turbo edition seeks to rectify that. Maybe its price will prove redemptive as well.
In case you hadn't noticed, the cars with the worst depreciation typically are those that start out the most expensive. A good example is BMW's 7-series which can cost up to six figures out the door, and which can lose up to 30-percent of its value in the first year of ownership. Yes, it's all right to point at 7-series owners and mutter 'chump' under your breath. Just don't say it out loud since most of them will be leasers.
Last Friday's 2014 Cadillac ELR is another example of a car that started out high—about$75K when new—but has been steadily dropping in the few years since. Now at a more middle-class friendly $24,987, it's something perhaps we all might consider. Of course, that ELR is still on the downswing, but even though it hasn't yet bottomed out, 58-percent of you still swung it over to a Nice Price win.
I'd like to take a moment to acknowledge the passing last week of Icelandic actor Stefán Karl Stefánsson, who for more than a decade delighted as the villain on the children's TV show, LazyTown. Now, you may not be familiar with LazyTown, one of the weirdest kid's shows ever, and hence may have never heard of Stephánsson's character, the cartoonish, over the top Robbie Rotten. That's okay.
The reason I bring him up is that his character's most notable facial feature, an exaggerated Leno-esque chin, is mirrored in the nose of today's 2001 Plymouth Prowler. If you wanted to take the LazyTown connection even further, the stock Prowler with its split front bumpers is also reminiscent of the mustache worn by the show's hero, Sportacus.
G/O Media may get a commission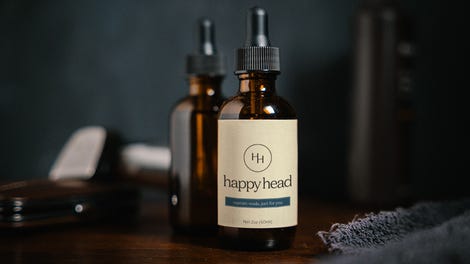 This 10,400-mile Prowler is is not stock, and in fact has lost its front bumpers for a cleaner and far less Sportacus look. The bumpers may have been removed (they are provided with the car, just not on it) but it's what's been added to the car that's even more interesting.
The sad thing about the Prowler was that it's remarkable retro looks were not backed up in any way by some equally old school power. Under that pointy-ass hood was sadly not a V8, but Chrysler's SOHC 3.5-litre V6. That mill originally tapped out at 214 horsepower, while 1999 and later offered up a more robust 253. Neither number was anything you'd want to bring up at parties. The only transmission available was a 4-speed 42LE automatic, which was placed at the back it give the Prowler near 50/50 weight distribution. That drivetrain also made the car the last RWD Plymouth in history.
This silver on black edition has mitigated the horsepower shortage with the addition of a pair of Turbonetics turbos running a modest 6 pounds of boost. How in the hell anyone was able to cram not one but two major league snails in the super narrow engine bay is beyond me. However it was accomplished, it's noted in the ad that the install was at least professionally done.
It wasn't just a bolt-on job like the boobs on that divorcée down the block either, as the ad also notes that heavier duty pistons have been added as well. A set of Prowler Pro final drive gears has been installed to help make the extra ponies felt off the line. There's no word on how long the rest of the transmission will last with all the extra duties it's called upon to perform.
The car looks to be in top notch shape, and the aftermarket wheels—which the ad claims are Centerline, but look like American Racing units to me—are an awesome addition.
The interior is as it came from the factory, overly plasticky and with a lot of shared elements. The center gauge cluster is one that actually works and is color matched to the exterior. The top seems serviceable making this an all-weather car. There's one thing you should keep in mind, though. While the seller is positioning this car as a daily driver, it has absolutely NO storage space anywhere. You couldn't do grocery shopping in it unless you used the passenger seat for bags instead of your coupon-carrying wingman.
That being said, has there been any more audacious production car from a major American manufacturer in the last half century? Sure there have been plenty that will outperform the Prowler, but that's never been what this car is all about. No, it's about looking good and pretending your quick while doing it.
This one actually seems able to get its scoot on, owing to those two turbos, and it sure looks lust worthy with those sweet wheels and bumperless nose.
The question of the moment however, is whether it's worth its $34,000 asking. What do you think, could this custom Prowler prowl up that much? Or, is this a retro roadster that's priced for present day failure?
You decide!

Frederick, MD Craigslist, or go here if the ad disappears.
H/T to William Miller for the hookup!
Help me out with NPOCP. Hit me up at rob@jalopnik.com and send me a fixed-price tip. Remember to include your Kinja handle.