Hyundai's Accent might not be everyone's first choice for a fun car, but as today's Nice Price or Crack Pipe custom Ute proves, it can be made to be so. Let's see if this tiny trucklet's price also puts the accent on value.
Well, you did it again. Last Friday's 2009 Porsche Cayenne GTS had one of the closest votes in NPOCP history. What made it such a competitive contest? Well, it might have had something to do with its $29,995 price and the fact that it came with an uber rare manual gearbox. In the end, the nays narrowly outweighed the yeas, as that Porsche shifted down in a 50.56-percent Crack Pipe loss. Poor Porsche, so close.
Let's start this week off with something a little less ostentatious, but just as neat as last Friday's Cayenne. Ladies and gentlemen, boys and girls, and everyone in between, please put your hands together for the HYUNDAI ACCENT! *crickets*
Okay, admittedly, the Accent has long been one of the least interesting cars on the planet. It's only purpose is to get you from point A to point B with just slightly more comfort and convenience than walking. I know, boring!
G/O Media may get a commission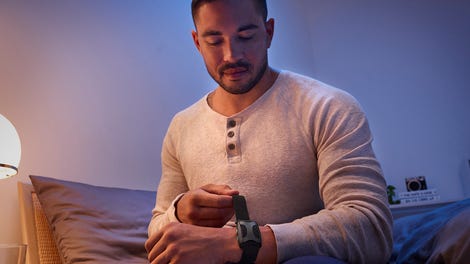 But did you know that the Accent possesses a racing heritage?
That's right. It was the weapon of choice for the Hyundai World Rally Team in the 2000 through 2003 seasons, during which time it… well, competed in various races. Okay, so it never finished higher than fourth place, but still that proves that a Accent can be a fun car to drive. Yippie! Accent! Yay!
Another proof of fun-ness is embodied by this custom 2000 Hyundai Accent Pick Up. Tiny El Camino-like cars like this may be all the rage in South and Central America, but they have yet to catch on here in the U.S.. More exposure for this amazing little vehicle might just change all that.
First off however, this does not appear to be a "hold my beer" kind of customization. The seller note's in the ad that he owns a repair shop and created this Accent Ute as a small project. What's quite remarkable about the finished product is how complete is its realization. Not only does it all look well integrated and almost, dare I say it, factory, but it seems as though every bit of it works. The tailgate gates, the rear window defrosts, and the spare tire has been given a home ala an old Jeep or something.
A pair of jump seats reside inside the bed and while they are secured by a pair of big bolts and a trailer hitch receiver, and offer some sort of lap belt, I'd imagine any trip in them would conjure up the image of Ralph Wiggum chuckling "I'm in danger."
Retro Red paint covers the all-steel bodywork and the car rides on a set of steelies with factory plastic wheel covers. Inside things are tidy if mind-numbingly pedestrian. One leg up offered by the Accent is the seat-mounted armrest for the driver. The lowly passenger will just have to make do with letting their inside arm flail about unsupported.
There's a total of 130,000 miles on the clock and the seller notes that everything in the car works as it should. The 1.5-litre Alpha four cylinder puts out 92 horsepower which gets routed here through a five-speed stick. That combo is claimed to be good for 32 mpg on the regular.
You might expect that a custom car from a repair shop might come with a tale of war and a salvage title. I don't know about the former, but apparently the latter is not the case. In fact, the seller says that the Accent has a clean title, a recent 'you passed' from the smog store, and its current tags. That means it's ready for a new owner to make this cute ute their own.
Well, there's all that and the matter of the $3,300 price. That's where you all come in. What do you think, is this custom Accent Ute worth that $3,300 asking? Or, does that price mean you'd drop this pick up?
You decide!

Sacramento, CA Craigslist, or go here if the ad disappears.
H/T to Jay Joseph for the hookup!
Help me out with NPOCP. Click here to send a me a fixed-price tip, and remember to include your Kinja handle.