Today's Nice Price or Crack Pipe '09 Porsche is one of just 183 manual-equipped GTS models imported to the U.S.. That makes it more of a curiosity than your average SUV, but will its price also prove worth a pique?
Saying that you are selling at a loss is a tried and true marketing tactic, and one that's usually rife with caveats and contingents. Of course we all are savvy enough to know that investment doesn't necessarily always equate to value. That's why, when we read in the ad for yesterday's 2006 BMW M3 that its $16,990 price wouldn't come close to covering the claimed $25K invested in its aftermarket parts, we exalted a collective pffffft, right! 
However, that juxtaposition of investment and value seemingly worked for the Dinan imbued little Bimmer, and it took home a razor close but decisive 52-percent Nice Price win.
You know, another common sales enticement is the lure of exclusivity. In Maslow's hierarchy of needs, Self Esteem comes out as a top priority, and having something that nobody else does can really puff up your personal plumage.
G/O Media may get a commission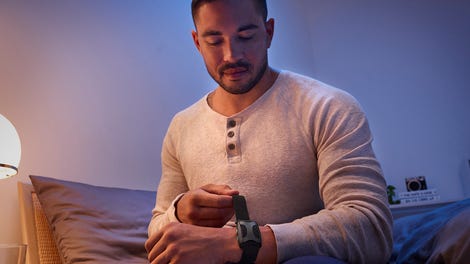 Being able to lord over your peers any sort of on-of-a-kind deal drives that core value, and when it comes to SUVs, you don't get much more exclusive than today's 2009 Porsche Cayenne GTS.
What's so unique about this German tall wagon? I mean, you seemingly see them everywhere: in school car lines, Whole Foods parking lots, and in primo valet positions outside restaurants where they use cloth napkins and charge twenty-five bucks for a burger. That doesn't sound all that exclusive.
I would wager that almost none of those Cayennes however, are rocking a V8 engine and a six-speed stick. That's just how this GTS rolls, and that's what makes it fancy.
In fact, legend has it this is one of just 183 so equipped cars to come to America. And, with moronic tariffs against German luxury cars looming, the used market may be America's only hope for such a unique opportunity.
This Cayenne is used, but based on the pictures in its ad, it seems lightly so. Being a GTS model, it comes with body cladding and expressive badging. Behind its angry eyes headlamps lies an equally angry 4806-cc DOHC V8 engine that was factory rated at a stout 405 horsepower and 370 lb-ft of torque.
Behind that lies the car's most unique feature, a six-speed manual. Now, we've seen some stick shift Cayennes before, but those have generally been six cylinder cars and those are generally terrible owing to to their unfavorable power to weight ratio. The V8 and stick equipped GTS however, suffers no such issue, giving up a zero to sixty time of under six seconds. Not too shabby for a 5,300 pound wagon with all-wheel drive. On the downside, you can expect the GTS to give you tween mileage around town, and that's on premium.
If that doesn't scare you then nothing else about this Sand White over Sand Beige GTS likely will either. Mileage is a reasonable 74K and nothing about the car's appearance stands out as egregious. It's presented as totally stock, right down to the 21-inch alloys. Those rock GoodYear meats with decent tread. The engine bay is nothing more than a deep dark hole of black plastic, but honestly, you're not going to wrench on this beast yourself are you? I mean, that oil cap probably requires Porsche special tool #345-9H to remove. Just make Dieter in service earn his $190/hour.
The interior isn't a pit. In fact it looks like a totally nice place to hang. Alcantara trim accents the leather, and the plastics all seem to be keeping up appearances. The car comes with all the modern conveniences 2009 had to offer, including touch screen navigation, Bluetooth connectivity, and power everything. Hell, there's even a third row in back for the kidney beans!
Three owners have so far called this GTS their baby, and all of those have seemingly taken pride in their stewardship. The current owner says that the car's bodywork is free of dings and that its CarFax is equally free of drama.
All it will take to become this GTS's fourth owner is $29,995 and, well maybe a trip to the AAA. What we all want to know is, would AAA look askance at you for paying that much? What do you think, is this manual-equipped GTS worth that $29,995 asking? Or, would paying that much be a hit to your self esteem?
You decide!

St. Louis, MO Craigslist, or go here if the ad disappears.
Help me out with NPOCP. Click here to send a me a fixed-price tip, and remember to include your Kinja handle.