For everyone whose mantra is DIY there's another who'd rather somebody else just do the work. Today's Nice Price or Crack Pipe E46 M3 has already had a lot of work done, but will its price make it DOA?
Do you know how old I was before I figured out that the V8 in Campbell's V8 juice stood for eight vegetables? I think it was probably sometime around *cough* last week *cough.* I blame the delayed revelation on a confluence involving the name's reversed alphanumeric orientation and my basic obliviousness to the conspicuously obvious.
Speaking of V8s and self evident realizations, it was pretty clear that yesterday's 2006 Cadillac CTS-V could make for a pretty good deal at its $13,900 asking. That was manifest in its 62-percent Nice Price win. Pretty good for a hump day.
Now we're on the downward slope of the week and that means we need something to hold our attention while we think about the upcoming weekend and all the bad decisions we will each make therein.
G/O Media may get a commission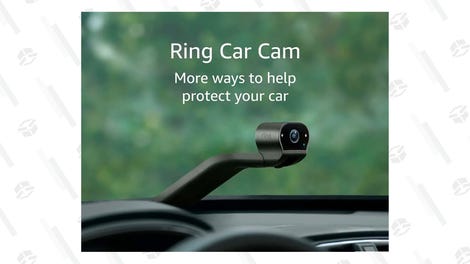 BMW's M3 models are usually pretty attention grabbing, and this 2006 Coupe is especially so owing to its apparently being imbued with a bunch of go-faster parts from the house of Dinan.
Allow me to set the Stage 5.
Founded all the way back in 1979, Dinan has long offered parts and tuning for a number of marques. It is however, perhaps best known for its work massaging various BMWs. The company markets their parts in different levels, or stages, with each progressively higher number indicating a higher level of tune and, as you might expect, of cost.
The seller of this E46 says it carries Dinan's Stage 5 tune which is included in what is claimed to be over $25K in aftermarket add-ons. The Dinan bits here include a cold air intake, high-flow throttle bodies and air mass sensor upstream, fatter exhaust downriver, and the Dinan Stage 5 ECU remapping to take full advantage of those embiggened breathing bits.
Additional updates on the car include a stouter clutch, short shift lever for the six-speed Getrag, Dinan springs and Koni struts, competition brake pads, and perhaps most importantly, a set of Dinan sport covers for the pedals. Ooh-la-la!
Those struts and pads, along with the tires, starter, and PS lines, are all said to be fairly new. The car overall rocks 121,000 miles on the clock, and presents reasonably well in the ad's photos.
The Silver Grey Metallic paint sets off nicely against the nickel colored alloys and modest bits of chrome trim. The wheels themselves seem to suffer a bit of curb rash. Or, maybe that's just the resolution of the pictures playing games. Regardless, apparently an extra set of 18s comes with the sale.
The engine bay, where most all the Dinan parts live, is on the grungier side. It's mostly just dusty, but if you're asking anything more than two-grand for a car, take the time to at least wipe it down first.
Inside, things feel a bit lived-in as well. The seats and console all show some sign of use. There's no tearing or egregious stains here, but it looks as though it could stand a thorough deep cleaning. This is also one of the first cars, in my recent memory at least, to eschew floor mats. Bold weight saving move there, Mr. BMW M3 selling man.
Other items of interest: this has been a two-owner car to date, however the seller is obviously trying to change that fact. It's claimed to have extensive maintenance records with the work done by a Dinan authorized mechanic. The title is clean and it's promoted in the ad as 'incredibly fast and nimble.' There's also a Valentine radar detector/laser jammer (?) hidden in the dash for when you feel the need for the reassurance of those claims.
What does all this cost? The asking is $16,990, for which you get a turn-key car with performance enhancements already made. In fact, one downside to this car is the lack of opportunity it affords to make it your own, adding your personal imprint to its existence. As we noted at the outset, that might be just fine for some people. For others, this will be "someone else's project" and they will dun it for that.
Which side of the coin are you? Do you think this Dinan-ized M3 is worth that $16,990 asking? Or, does that price have you exiting, stage left?
You decide!

City of Angels, CA Craigslist, or go here if the ad disappears.
H/T to EdHelmsBakery for the hookup!
Help me out with NPOCP. Click here to send a me a fixed-price tip, and remember to include your Kinja handle.