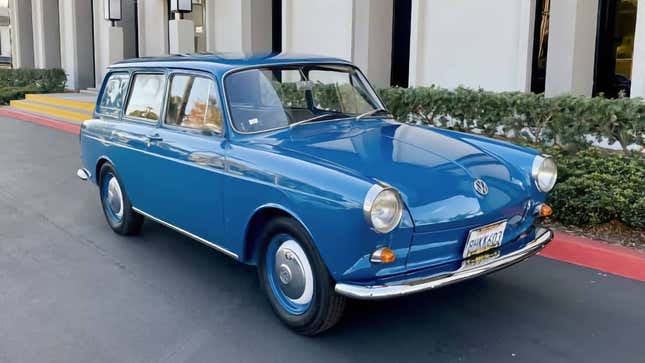 Today's Nice Price or No Dice Volkswagen Type 3 isn't your average Squareback. It's a panel van version, evidenced by the fillers where the rear-most windows would normally go. It's also RHD, as it was built in Australia for the local market. Let's see what it might bring in today's market.
So, yesterday's 2016 BMW M2 presented a bit of a conundrum. Naturally, the model is an inevitable inclusion in BMW's lineup. And, as the performance edition of the company's smallest coupe offering, it should really pack in the performance. The real problem, though, lies in that size. Yes, it's small, but perhaps it's too small. And while smaller than an M4 coupe, the M2's performance isn't any greater than the bigger car. Add to that a price range on the used car market that's also not that far off a similarly-aged M4 and why are we even arguing about it? That was obvious in both comments and the vote, with our M2's $39,500 asking price handing the littlest M a 70 percent No Dice loss.
Think for a minute; which German automaker is the most German? You know, which one lofts the nation's laurels the highest? Is it BMW? Maybe Mercedes? Perhaps Porsche? No. I think vehemently, it has to be Volkswagen. After all, it was VW that originally got Germany on the road. It was arguably the most important automaker when it came to getting the country back in the game after WWII as well.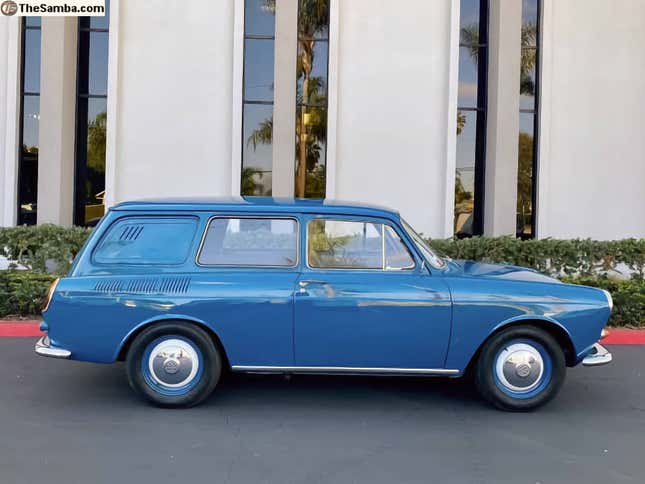 All that being said, today's 1965 Volkswagen Squareback Panel Van was built in Australia. It was sent there in kit form and then built on VW Australia's assembly line. As such, (cue Doug DeMuro falsetto intro) it has a few fascinating little quirks.
The ad provides a good look into the car's history:
This was a CKD (Complete Knock Down) car. Most of the parts were produced in Germany, then shipped on a pallet to Australia. The car was then assembled at a Volkswagen factory in Australia. Some parts were made in Australia, for example the turn signal lenses and reflectors say "Hella Made in Australia" instead of Made in Germany. There are also other parts like the gas cap that have the Kangaroo VW logo. This is a right hand drive two seater with no back seat. There is a bulkhead directly behind the front seats, and the rear cargo area is all wood. Originally the car would have had four rear panels, but at some point the middle panels were removed and windows were added. This was pretty common from what I've seen, as the middle panels added a horrible blind spot considering the car did not come with a passenger mirror.
In the ad, the seller also claims to have been told that fewer than 500 such panel van Squarebacks were built in total and this one to be "one of the rarest Type 3's in the U.S." Apparently, it's also well traveled. That Aussie origin was followed by a trip to Japan where the car lived for something around 15 to 20 years. It then made its way to the States, where it now calls Southern California home.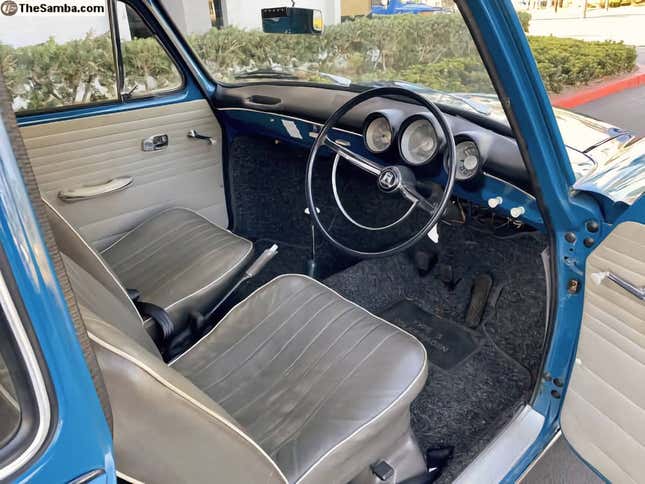 According to the seller, the car was restored in the '90s but says that work is showing its age. The paint has been color sanded and polished, and looks pretty good in the pictures, but as the seller notes, it's not a show car. The big talking point here is the rear-most windows, which, this being a Panel Van, are metal rather than glass. As the seller noted, the second windows have been returned, and the hatch glass is still in place, which affords decent visibility. Some parts of the interior are said to be original, and overall, it looks to need nothing other than maybe a hula girl on the dash.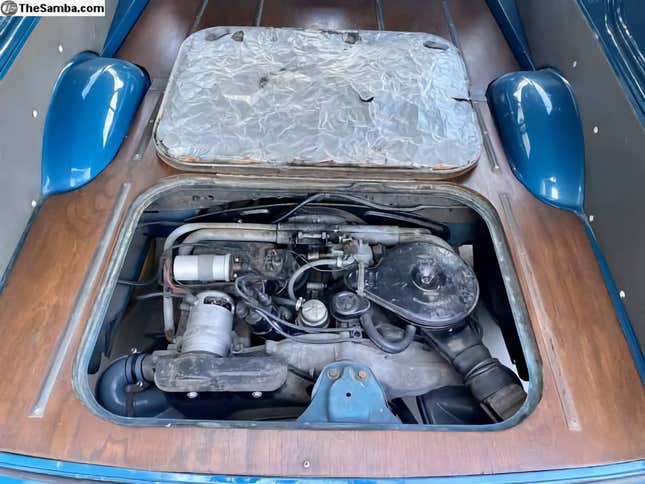 The 1493cc air-cooled flat-four engine in the back offers 53 horsepower and does its thing through a standard four-speed gearbox. It still rocks its generator and 6-volt electrics and the seller claims it "runs, drives and stops perfect."
That all makes this an extremely rare and arguably interesting classic for not just VW fans, but pretty much any car enthusiast. Realistically, what should that be worth?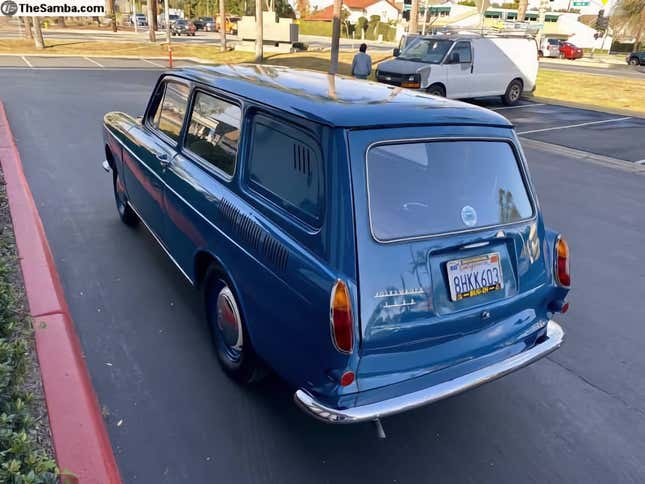 Well, the seller seems to think it's worth $24,000. Do you agree with that assessment? Or, does that price just not square with your thinking?
You decide!

The Samba out of Tustin, California, or go here if the ad disappears.
Help me out with NPOND. Hit me up at remslie@kinja.com and send me a fixed-price tip. Remember to include your Kinja handle.