Today's Nice Price or Crack Pipe Integra Type-R represents a model that offered few compromises, and even fewer options when it was new. Now that it's old, let's see if it's price means that compromise might now be on the table.
The 2001 Mercedes Benz SLK320 we featured yesterday was sort of like one of Jerry Seinfeld's TV show girlfriends. The trope on that show was that Jerry would start dating a woman only to find that she suffered from some sort of egregious flaw—mannish hands, unappealing features in certain light, or that she was a virgin. That would naturally take the bloom off the rose and she would either end up getting dumped by Jerry or would dump him after he committed some unconscionable act.
The Benz was similarly appealing at first glance both in kit and presentation. It wasn't until you opened a door and got a gander at the blue and black interior that a long.-term relationship might be called into question. That yin and yang of desire verses repulsion was fueled by the car's low (57K) miles and $8,200 price. So difficult was the proposition that in the end, the little Benz grabbed a nail-biter 51 percent Nice Price win. Phew!
Whenever you think of motor racing, does Honda ever come to mind? For the hard core gearhead it likely does. I mean, Isle of Mann and all that. For the casual observer of the sport however, Honda's racing exploits are likely a mystery.
G/O Media may get a commission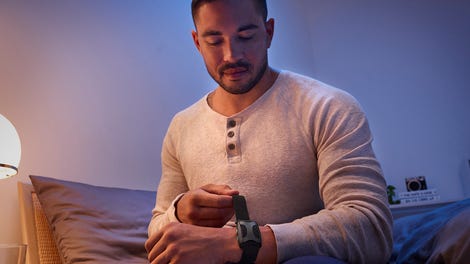 That's too bad because if more people knew about Honda's racing history then more might immediately recognize the white paint and red badging of today's 1998 Acura Integra Type R as the tribute to its parent company's racing livery.
The Integra Type R was introduced in the U.S. in 1997 as the model's top performance option. It would continue into the 1998 model year, but would take a sabbatical for '99 before returning in 2000 and 2001. In total, over those four model years, only about 3,820 Type Rs were sold here.
This one, like all of the '97 and '98 Type Rs is white, right down to its lightweight alloy wheels. No other color was offered those years, and in fact the only optional addition available at all on the model was A/C, which this car has.
The whole point of the Type R was perfromance, and that was achieved through weight reduction and horsepower plumping. The car is around 90 pounds lighter than the lesser Integras while the hot DOHC 1.8-litre B-series put out a good 25 horses more. That topped out at 195 horses, which at the time was the highest output per litre of any naturally aspirated automotive engine around.
This one is described as "Original and Unmolested." The bodywork looks reasonably straight however it's marred by scuffs, chips and dings here and there. Also the spider eye headlights have yellowed like a bus station urinal.
Obviously, this is not as presented a trophy winner. The seller says in his ad that there has been previous PDR work done on the car, and to be honest I had to look that up. Turns out it doesn't mean "Public Display of Reflection" but instead "Paintless Dent Removal." Who knew?
There's 168,000 miles on the clock and the seller's vow that the engine "runs great." The interior looks just as worn-in as the exterior, with some brush-by evident on the Recaros and pocking in the leather on the wheel. Aftermarket shift and brake knobs look a little out of place, but could be replaced without too much trouble.
The under-hood shot presents the V-TEC mill as also showing its age, but at least there's no aftermarket crap in there. Also, kudos to the present owner for refraining from cursing the car with an oversized fartcan exhaust.
The NSX notwithstanding, today's Acura brand offers some pretty staid products. This Integra harkens back to when the marque knew how to party, and is in fact one of Acura's most coveted models. That of course is why the seller is asking $22,500 for it.
The question for you of course, is whether or not the car is worth that. What do you think, could this Type R take home that kind of cash? Or, while this may be a hot Integra, does that price leave you cool?
You decide!

Dallas, TX Craigslist, or go here if the ad disappears.
H/T to @RhettGum on the Twitter for the hookup!
Help me out with NPOCP. Hit me up at rob@jalopnik.com and send me a fixed-price tip. Remember to include your Kinja handle.