When Audi first unveiled specs for the 2019 E-Tron all-electric SUV, its claimed zero-to-60 time of 5.5 seconds was pretty impressive. But now that we've learned about its range? We're less impressed.

Despite some delay over software updates, Audi has announced the start of E-Tron deliveries in May. It also provided the car's EPA-estimated range of 204 miles, according to a press release. And translated to real-world mpg, that's 74 miles city and highway combined.
That is... not great. Especially when you compare the E-Tron and its 95-kWh battery to other luxury big cars in its segment. The Jaguar I-Pace has an estimated 234-mile range from a 90 kWh battery. And Tesla Model X 75D, before it was discontinued, had an estimated range of 237 miles from a 75 kWh battery. Now, the closest Tesla to the E-Tron is the Model X Long Range, which has 295 miles of range.
For most people using their EVs on daily errand runs and commutes, the range doesn't matter a whole lot. But it's still a way of benchmarking an EV's capabilities and one that many buyers very much consider. We've criticized Mercedes for the very same thing in the past.

G/O Media may get a commission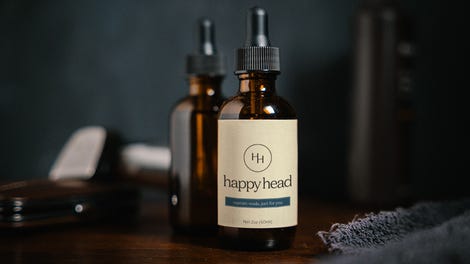 Audi didn't disclose the E-Tron's range during its unveiling last September, but did mention that the car could hit about 250 miles based on the WLTP European standards. As InsideEVs has previously reported, WLTP ratings and EPA ratings are not synonymous.
To that particular piece of criticism, and Audi spokesperson told Roadshow,
"The i-Pace and E-Tron's EPA-estimated ranges are both near 80% of the WLTP-estimated ranges ... we do not have an unusually wide gulf compared to Jaguar. The (vehicle) weights in Europe and US are different and have a diff(erent) spec basis that make a comparison almost impossible."
The outlet then tapped Sam Abuelsamid, a senior analyst at Navigant Research, an organization that tracks and advises the auto industry, who said,
"there's certainly nothing to stop a manufacturer from sandbagging … to work out a weighted average." Such a strategy might be employed to ensure that all customers can reach a stated maximum range figure regardless of specification or driving conditions. He also noted that such a tactic would be highly unlikely, however, as automakers generally try to trumpet the highest range figure possible. (Challenging weather or topography conditions, or options such as sticky high-performance tires can all negatively impact a vehicle's range.)
At least the Audi can charge quickly, though. The automaker estimates that just 10 minutes at a 150 kW public charger will result in 54 miles, while 30 minutes will result in 163. And it can tow up to 4,000 pounds with the towing package.
That battery is also designed to use 88 percent of the total capacity because this "ensures battery longevity, repeatable performance and peak charging power for longer amounts of time during the charge cycle." The E-Tron has 355 horsepower but can put out 402 HP with a boost mode.
It's also worth pointing out that the Audi's $74,800 price has the more expensive Jaguar and Tesla beat. And you can still get it with the federal tax credit of $7,500.
When tapped for comment, an Audi spokesperson responded that the company "took a different approach than our competitors," one that balanced "range with longevity and repeatability."

"The average consumer travels less than 30 miles per day and takes less than 50 mile trips 98 percent of the time," they wrote. "Range is not the only criteria someone should use to buy an electric car. It is also for longevity, dependability and it being a joy to drive every day to take you where your life takes you."
They did not say whether or not there are any longer-range models planned.