Do you enjoy being driven as much as you do driving? Is so, you might just like today's Nice Price or Crack Pipe Lexus. It's luxurious and offers, in Lexus' words, V12 power with V8 economy. Let's see if its price is also driving a good deal.
Have you ever considered 'having some work done?' According to the American Society of Plastic Surgeons, breast enhancement continues to be the most popular cosmetic surgery performed, although they note that butt lifts apparently are on the rise.
Yesterday's 2000 Hyundai Accent had its butt surgically enhanced, and the resultant pickup bed back end was a pretty noteworthy improvement. Equally laudable was the custom trucklet's $3,300 price, which took home a solid 68-percent Nice Price win.
If you're a plastic surgeon then it's most likely that you're rolling in it. And if you're that well fixed for cash, you can afford a really nice car that's an exemplar of your station in life. You know, one that says 'I can spend with extravagance.'
G/O Media may get a commission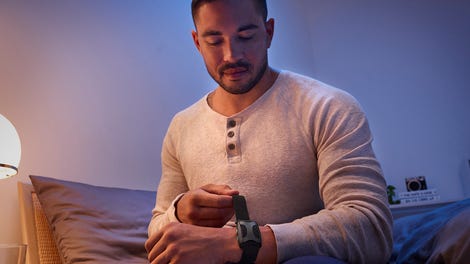 Today's 2008 Lexus LS600h L is a really nice car, and a decade back it clocked in at over six figures out the door. Today, it's asking a lot less.
Lexus' fourth generation LS was notable for being the first to eschew the line's Mercedes S Class pretensions in its styling. It would eventually also be the first to adopt the marque's polarizing spindle (or as most people call it, predator) grille. In '08 however, the car presented a less ostentatious if more pedestrian face.
Grille or not, this edition is pretty special. As announced by its appended h and L letters this LS presents quite the contradiction. One one hand it's an over the top, long ( 121.7-inch) wheelbase, ultra luxury car designed to coddle rear seat passengers with imperturbable ease. On the other, it's a Super Ultra Low Emission Vehicle (SULEV) with a gas/electric hybrid drivetrain. You know, the kind of thing the hippies like.
The Lexus Hybrid Drive here uses a 5-litre 2UR-FSE all-alloy DOHC V8 for its main get up and go, and that's good for an honest 389 horsepower. Attached in between that mill and the L110F CVT transmission however, is a 221-horse permanent magnet AC motor.
That gets juiced by a 288-volt, 6.5 Ah Ni-MH battery pack that sits between the back seat and the boot. Power is doled out to all four wheels via a Torsen center diff making this one of the few Hybrid AWD vehicles ever to hit the market. Regenerative braking helps keep the battery cells pumped up, although there's no plug to, you know, plug in anywhere.
When it was introduced, Lexus described the hybrid LS as offering V12 power delivery with V8 economy. Now, I don't know if better economy is really a selling point to this car's intended audience. Nor do I guess that there are very many Birkenstock-wearing vegan tree huggers out there hypermiling these to eke out the last precious foot from those dead dinos.
No, this is more for the Hollywood movie exec who wants to pay lip service to saving the environment while at the same time seeking to roll in the lap of luxury. When I was growing up, I heard these folks referred to as 'limousine liberals.'
Whether for real fighters for progressive environmental policy or just those pretenders, few will find fault with riding in this LS. The exterior may be relatively nondescript in its Golden Almond Metallic paint, but it does still present as tidy and solid. The only downside here is the chrome-plated wheels. I don't know about you, but I hate chrome-plated wheels.
It's the interior on this 110,000 mile Lexus that really impresses. The car is set up for four, with a wide console in back separating a pair of fully reclining leather thrones. In that console resides not one but two wired remotes. One is for controlling the in-flight entertainment, including a drop-down LCD screen. The other is for the freaking massager in each seat.
Up front is nearly as luxurious, although the experience tainted somewhat by the annoying necessity of having to drive or being the front seat passenger denied the niceties of the back.
The alabaster leather is in perfectly serviceable shape, and as you might expect, this car is loaded with every conceivable option Lexus in 2008 was able to offer.
The seller says that the 2-owner car comes with a clean title and originally cost a staggering $110K. The present day asking is a far more modest $20,000, and it's now incumbent upon you to vote on that price. What's your take on that price and this highfalutin' hybrid? Does that seem like a deal to live in luxury AND save the planet? Or, are there better ways to spend that $20,000?
You decide!

Denver, CO Craigslist, or go here if the ad disappears.
H/T to EdHelmsBakery for the hookup!
Help me out with NPOCP. Click here to send a me a fixed-price tip, and remember to include your Kinja handle