The seller of today's Nice Price or Crack Pipe Hilux claims it to be 'stupid clean all around.' Let's see if this old hauler's price makes it a stupid good deal too.
Needless extravagance is the ultimate indicator of unbridled wealth. I mean, if you think about it, nobody needs a Faberge Egg, or for that matter, both kidneys. Some people can afford the better things in life however, and it's for those folks—the ones with an itch for extremes and seemingly bottomless pockets—that cars like last Friday's 2015 Superlite SL-C are intended.
Those kinds of toys may be out of reach for the majority of us, but we can still pass judgement on the decisions made by those of greater means, and on occasion can laugh at their folly. Nobody was laughing however, at the $87,500 price tag for that killer kit car—oops, excuse me, component car.
No, even though that was likely ounaffordable for most, it was still in the cheap seats when you consider the performance to dollars ratio. In the end we all gave the super-low super car a 54-percent Nice Price win. I guess even the rich like a good deal.
You know, it has been said that there actually are no poor people here in America, that the country is really just filled with a bunch of millionaires down on their luck. That Superlite we looked at on Friday may have been a beautiful dream, an aspiration for those who are waiting for their ship to come in, or that 'accidental' fall in the grocery store to pay off, but in the mean time, what's a disenfranchised upper-cruster supposed to drive?
G/O Media may get a commission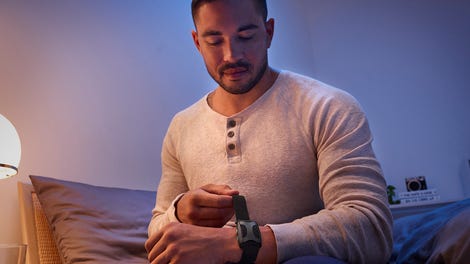 Definitely not this 1979 Toyota Hilux standard cab, that's for sure. No, the Hilux is a truck of uncompromising unpretentiousness. This is a vehicle for someone who knows their lot in life and potentially is very satisfied with that station.
This may not be your chosen chariot to ride into class warfare, but it could easily serve for pretty much anything else you could ask of it. In fact, these old Toyota pickups have such a reputation for durability and longevity that one like this could be the last vehicle you'd ever need to buy.
The question is then, would you? This is an old truck, lacking in much of the frippery but also the safety and conveniences of its modern analog. Could you live without all that? Let's take a look.
This truck is as basic as that girlfriend you don't call anymore. Everything here is manual—windows, gearshift, radio, you name it. Air conditioning? Probably not. Well, there's one of those little pine tree things inside so maybe that will 'condition' the air. Don't expect it to cool you down though.
The bodywork appears to be in its original red and looks to be free of any rust or major dents or dings. The tailgate has gone AWOL, but that's been replaced with Annette and she'll keep your shit from falling out. There is some surface rust punching through the chrome on the front bumper, but it seems manageable and non-contagious. Two sets of wheels and tires come with the truck. My preference is for the black steelies, but then I'm pretty basic.
Inside things are simple as a pimple. The seats look to have been recovered at some point in time and appear serviceable in their two-tone vinyl upholstery. The dash, door cards and carpet all seem ready to rock, as does all the glass.
The ad claims the truck 'Runs and drives great' and says that 'everything works.' Well sure it does, it's an old Toyota and it's made out of like three parts. One of those is the stout 20R SOHC four cylinder soldiering on under the hood. That 2.2-litre engine has 90 horsepower and a rep for going forever.
Remarkably, this truck's odo reads just 8K. The seller says that means it's been once around the horn already. Hell, maybe twice for all we know.
Mileage doesn't seem to matter with old Hilux trucks. That doesn't mean the roads are rife with them, though. I attribute their declining numbers to all the ones that have made their way to conflict countries where the model has become the de facto war wagon. There they get fitted with a bed-mounted forty-cal and about 30 insurgents or whatever they're called clinging to the sides and waving their AK47s.
Whether you want to wage war or just get to that morning shift so you can pay the electric bill, this truck seems as though it would be up to the task. The price is a poor-approved $2,300 too. The question of the day is whether or not it would make for a prudent purchase for anyone with questions about their cash flow.
What do you think, does that $2,300 asking seem like the right choice for this old Hilux? Or, is it too simple to ask even that paltry amount?
You decide!

Portland, OR Craigslist, or go here if the ad disappears.
Help me out with NPOCP. Hit me up at rob@jalopnik.com and send a me a fixed-price tip. Remember to include your Kinja handle.