When someone says 'kit car' what most people think is 'dangerously half-assed.' Today's Nice Price or Crack Pipe Superlite may be dangerous, but it seems far from half-anything. Let's see if its awesomeness makes it worth its asking.
If you're going to make something different, your goal should always be to make it better, right? Changing something for the worse makes you either evil or just plain dumb.
Thankfully, the mad scientist that monkeyed with yesterday's 1980 Triumph Spitfire had improvement in mind when he or she did the deed, replacing much of the car's most breakable bits with pieces from a BMW 2002.
The resulting Spittin'-Bimage was interesting enough for several of you to express a desire to own the little half-Brit yourself. At just $3,300, fully 78-percent of you thought that going to that length would be a prudent move, and the car took home a Nice Price win.
G/O Media may get a commission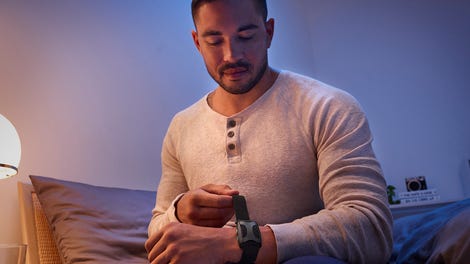 America is often described as a land filled with onerous regulatory burdens, that weigh heavily on industry and stymie
To that I say, bullshite.
Sure, we may have regulations guiding our industries, but they keep us safe. Honestly they're what separates us from the animals. And the funny-looking rocks.
As prime evidence that government interference isn't excessively burdensome, I give you our robust cottage auto industry. There are dozens of little car makers out there, cranking out both weird and wonderful products, and scratching a consumer itch that major car makers can't, or won't satisfy.
They may not thrive, but here and there some amazing cars do make their way out onto the streets and the track. The kit car market, and it's licensing loopholes, is a big factor in those efforts.
One such so advantaged mini maker is Detroit's RCR—Race Car Replicas—which offers kits allowing home builders to create their own, hand-crafted, classic racers. Their products are based on famous racers like the Aston Martin DB3S, Porsche 917, and 1958 Ferrari F1.
Of course not everyone is interested in looking back. Some of us would like to instead experience the rawness and heightened capabilities afforded by a modern sports car design. That's where RCR's sister company, Superlite Cars comes into play. They offer straight race and race/road cars in both kit and turnkey form, allowing those with the means the ability to enjoy an experience that's utterly unique.
Okay, yes their products are 'kit cars,' and yes, that category is unfavorably tarred by an overwhelming number of shoddy products from fly by night entities, but forget everything you know about this category. This car is on a different plane, probably an SST.
Perhaps because of the poor category association, Superlite prefers to call their products 'component cars,' like they're old school stereo equipment. And honestly, there's seemingly nothing shoddy about their CAD-engineered and CNC-manufactured output.
Superlite even notes in their marketing that the SL-C hyper car offers torsional rigidity far exceeding that of almost all its major manufacturer competitors. The company's CNC machined suspension and chassis componentry is also also a few rungs up the ladder from your typical home built fare. No Mustang II front suspension for these cars.
As example of all this work, here's a 2015 Superlite SL-C in the flesh... er, fiberglass. This car was built from a Superlite kit and is based around a TIG-welded all-aluminum semi-monocoque chassis with stressed subframes on either end. Pushrod operated dampers neighbor with the exhaust in back, while up front a simpler A-arm with coilover setup serves. It's all done in beautiful billet aluminum and features adjustable springs on each and every corner.
Power for the SL-C comes form a crate-derived Chevy LS3 376. That's supposed to be good for 480 horsepower at the crank and works its magic through a Graziano 6-speed from an Audi R8/Lamborghini Gallardo. Brakes are of course, big-ass discs at all four corners and the car rides on Nitto Invo 275/35ZR18 tires up front, and massive 325/30ZR19 meats in the back.

Now, you tale one look at that list of performance kit, and then at the crazy curvy bodywork, and you're no doubt thinking this is nothing more than a weapon of choice for the track. You couldn't be more wrong.
The car has been fitted with a number of accoutrements that make it not just suitable for the street but apparently fully licensable. Those include side impact beams, a functional parking brake, hydraulic front-end lift kit for clearing sleeping policemen, adjustable pedals, and a Vintage Air A/C system. Geez, this thing's got more kit that the Ritz. Razor-thin and highly bolstered seats, along with an intrusive six-point roll cage mean enjoying those amenities will be for the lithe and limber only.
All that is wrapped in an aquamarine vinyl wrap and blacked out bubble for the two-seat cabin. Inside that cockpit there's plenty to play with, including a digital multi-gauge dead ahead of the driver, along with some more traditional dials in the stack.
The build quality looks to be excellent and the only parts that appear to have been stolen from other cars are the Audi TT door handles and vents, and the big red Start button. The car is licensed for the street in Ohio, no doubt as a one-off home built, and comes with a clean Ohio title.
All this is preamble to the price, which comes in at a cool $87,500. That's a lot of pizza and beer, but when applied to the hyper car realm it's really chicken feed. Maybe chicken beer too, I don't really know anything about chickens.
What we have to decide is whether it's a deal for this extremely unique ride. What do you think, at $87,500 can you feel the deal for this Superlite SL-C? Or, is that just crazy talk for even this crazy a car?
You decide!

Dayton, OH Craigslist, or go here if the ad disappears.
H/T to KitCarStig for the hookup!
Help me out with NPOCP. Hit me up at rob@jalopnik.com and send a me a fixed-price tip. Remember to include your Kinja handle.