There are no two countries more divergent in the reputation for the quality of their cars than Japan and Italy. That didn't stop them from combining their powers for today's Nice Price or Crack Pipe Mazda-based Fiat Spider. Will its price prove equally unstoppable?
It seems that when it comes to the comments on the 2004 GMC Envoy XUV we featured yesterday, most of you were channelling your inner Jurassic Park era Jeff Goldbloom. No, not the 'must go faster' line, although that is appropriate in most situations.
No, it was the 'you were so busy with the could that you forgot about the should' bit. Yeah, both when new and even now, the flexible back end of the Envoy XUV offers little compelling reason for its existence. That made its $5,400 price tag look equally unreasonable to 54-percent of you, and it fell in a Crack Pipe loss.
In the first episode of his Netflix show Ugly Delicious, Dave Chang, the restauranteur and Kimchi protectionist, makes the bold statement that the best pizza in the world can be had in Japan. To add weight to this assertion, the show takes Chang to Tokyo. There he eats at a pizzeria called Savoy with his friend, comedian Aziz Ansari, because if a celebrity likes it, it must be good, right? In the same episode, Dave reveals his unabashed love for Dominos delivery, so I'd say we'd want to take his opinions on pizza with a liberal grain of sea salt.
G/O Media may get a commission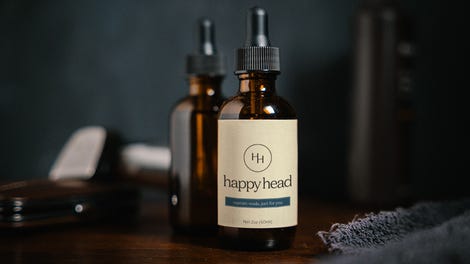 That's at all not to say that a Japanese take on an Italian staple can't in fact be very good. I mean anybody can do anything well if they put their back into it, right?
But what about an Italian version of a Japanese car? Could that possibly translate in to an amazing mashup? Could the expected precision of Japanese engineering and manufacture successfully mesh with the inveterate Italian passions for hand gestures and the need to quickly find cheese and wine? I guess we'll just have to find out.
This 2017 Fiat 124 Spider is the (unholy?) matrimony of the Mazda Miata, Fiat's oddly named 'MultiAir' turbocharged four, and some retro styling that does its best in the attempt to hide the car's Asian roots.
Now, you can read Patrick's take on the Spider, or maybe you've driven one yourself and are down with the experience. All in all, it's a slightly softer, and some might say better looking version of Mazda's evergreen roadster, with an engaging engine and a not so great six-speed gearbox underneath.
The mill is Fiat's 1.4-litre turbocharged four, and that's good for 164 horsepower and 184 lb-ft of torque, all available right around the middle of the rev band, sort of like the beer belly I so proudly sport.
It's less rev happy than Mazda's 2.0, and it doesn't sound all that great doing its thing, but then it's different enough from the Miata to make it matter. The suspension and steering have also been modified from the source and while it's not as sharp, it's still a decent enough, if a bit more pliant ride.
The big issue with the 124 however is the apparent lack of interest it's shown by the car buying public. Fiat it seems, can barely give these things away. The lack of demand has led to significant depreciation in a short amount of time, and that means that lightly used examples such as this one year old edition start looking like why the hell not opportunities.
This particular one is about ten grand less than you'd pay for a new one with the same amount of kit. What you get for that savings is a year knocked off the warranty period, 12,000 miles on the clock, and the unsettling knowledge while driving it that someone else's farts are living in the seat beneath you.
Other than that, it looks pretty much like new since that's almost exactly what it is. The car is presented with the aforementioned 12K under its wheels, a clean title and no financial baggage to haul. It also has red painted or dipped wheels which some may find off-putting, and to be honest, the Grigio Moda Metallic isn't the best color on the car. Aside from those issues—if they even are issues to you—the car looks ready to play and is likewise priced.
The asking is $19,650, which is a substantial discount over even the year old cars still sitting on Fiat dealer lots. The question for you however, is whether or not you'd want to continue this Fiat's ride down depreciation mountain. This 124 is just under twenty grand at present. In a year's time it's going to be a $14K car and in a couple more it'll be fighting with five-grand Miatas for attention. Is that where you want to be?
You decide!

San Francisco Bay Area Craigslist, or go here if the ad disappears.
H/T to EdHelmsBakery for the hookup!
Help me out with NPOCP. Click here to send a me a fixed-price tip, and remember to include your Kinja handle.