With the immense versatility of today's Nice Price or Crack Pipe Envoy XUV, you could haul steer manure—and maybe even the whole steer—without ever smelling it! Let's see if this jack of all trades comes with a jacked up price.
One of the most heart-wrenching scenes in modern cinema history comes in the third act of the Pixar film, Toy Story 3. Woody, Buzz and a gaggle of other beloved characters face what appears to be certain doom in a landfill incinerator, and they do so by joining hands and eventually accepting their fate together, with love, comradely, and, most importantly, with dignity. Don't worry, I won't spoil what happens next for you.
On the other end of the going in style spectrum you have David Carradine, whom you might know from the Kill Bill movies, or if you're a tad older, from the '70s TV series, Kung Fu. Carradine died alone and lacking any shred of dignity as he was found naked in a hotel room closet with a rope around his neck and Mr. Winky in his hand in an ultimately failed attempt at autoerotic asphyxiation. Trust me, this is not how you want to be remembered.
Somewhere in between noble demises and those less noble endings lies the passing of the former GM brand, Oldsmobile. The company went away in 2004, but not before several attempts at life support by parent GM. In the end the only thing that might have saved Olds was the Chinese market gravitating towards that marque's name, rather than that of Buick. But much like the way Bogie and Bergman (both also dead) always had Paris, we still have a few cool Olds models around to remind us of what once was.
One of those was yesterday's 1999 Olds Aurora which near its end served as the company's halo car. A four door with amazing aerodynamic styling and the respect for our intelligence not to be positioned as a 'four-door coupe,' the Aurora sadly wasn't enough to save Olds.
G/O Media may get a commission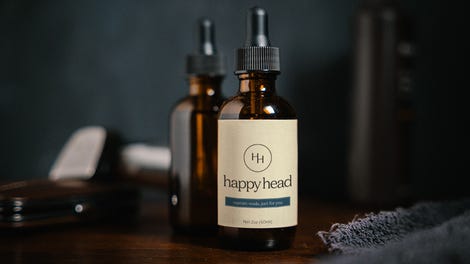 At just $3,900, yesterday's reasonably low mileage Aurora did prove enough to take home a narrow but decisive 58-percent Nice Price win. I think that alone proves that there is life after death. Just make sure you go with dignity so you won't be embarrassed in that afterlife.
Today we have another dead GM model, that being the GMC Envoy. Not only that, but this 2004 GMC Envoy is the odd bodkin XUV model with its unique convertible back end. The Envoy XUV was GMC's small/midsize SUV model, and shared much of its under-gear with the Chevy Blazer. In the '90s and '00s this class of body on frame SUV was de rigueur from most serious players and GMC was as serious as a heart attack. These days this category is filled with car-based crossovers, but back when this XUV hit the market, it was all about the pickup origin story wagons.
The backend of the XUV harkens back to an even older era as it sports a sliding roof over its containable rear load area very much reminiscent of the 1963—1966 Studebaker Wagonaire (dead too). I think the original idea for the convertible opening rear-end came from the trap door-backed 'Union Suits' that people wore in the olden days to stay warm while they pooped.
The Envoy XUV takes the concept and runs with it, featuring a versatile MidGate between the back seats and load area, and a rear gate that can both swing and drop. The load area itself is plastic lined and channelled for water drainage so it might easily be hosed out.
To make room for all this flexibility, the XUV rode of the extended (129-inch) wheelbase of the Envoy XL, but maintained just two rows of seats. People were more interested in carrying people in the back of their uber-long SUVs than refrigerators and so the XUV failed to find significant favor in the market.
This one however, seems to have not only made it out of the factory, but to have been shown some love ever since. Presenting in Sand Beige over a Medium Pewter cloth interior, the truck shows no major issues in either paint, underlying bodywork, nor its interior. Mileage is a relatively low 96,792, and it's said to come with newer tires and a history of use in Florida so rust shouldn't be an issue.
Power is provided by a 291 horsepower/277 lb-ft of torque 4.2-litre 'Atlas' six. That DOHC inline engine was the first of GM's offerings to use variable valve timing on the exhaust, and the last consumer straight six the company has built to date.
Backing that up is a four-speed automatic and that sends power to all four wheels through a shift on demand AWD system. The seller says that the car has never seen a smoker nor a pet, so should you happen to own a dog that's got a two pack a day habit, you might want to look elsewhere.
If you are free of such encumbrances and are looking for an old school truck with a party trick back end then this XUV might just be for you. At $5,400 however, the question is, could it be a value to buy?
You decide!

Indianapolis, IN Craigslist, or go here if the ad disappears.
H/T to onlytwowheels for the hookup!
Help me out with NPOCP. Click here to send a me a fixed-price tip, and remember to include your Kinja handle.