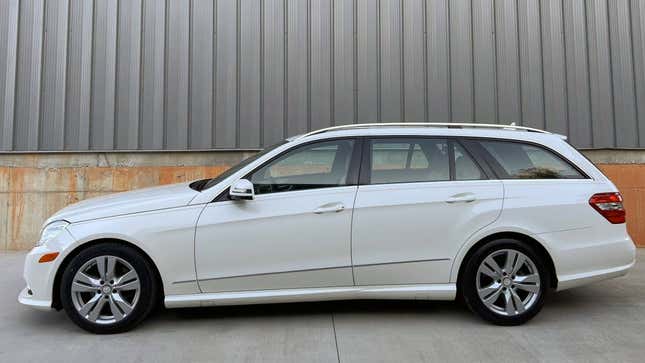 Mercedes is one of the few manufacturers still offering a station wagon in the U.S., so they must be doing something right. Today's Nice Price or No Dice E350 has a lot that's right. Let's decide if that includes its price.
The Agave americana was given the more common name, "Century Plant" because people mistakenly thought the Southwest native only bloomed once every 100 years. As good a story as that is, the Century Plant actually blooms after only around 25 or 30 years of maturity.
In an interesting bit of coincidence, the 1990 Toyota Century we looked at yesterday was a model that lasted for 30 years before Toyota deemed it ripe for replacement. That long lifespan left the Century looking like something from an earlier generation (which it was) but underneath it was modern enough and luxurious enough to serve as the company's home market flagship model for decades. Ours had been privately imported from Japan and came with a $7,500 asking price to take over its exchange student stewardship. Based on your comments, that seemed like a good idea, with a number of you envisioning the car being a hit at your local Cars and Coffee. Ultimately, that vision manifested in a 67 percent Nice Price win.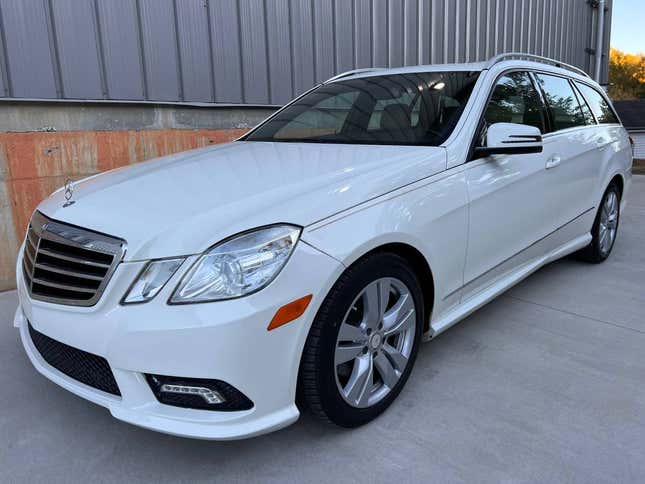 Speaking of winning, would you say that the war between the wagon and the crossover crowd is, for all intents and purposes over and the crossovers won? I'd like to think that it's still raging. I also think there is a resistance afoot, turning crossovers into wagons with every ensuing generation. Have you noticed that? It seems like a number of crossovers and some SUVs are getting lower and longer with each ensuing refresh.
Until that reaches its ultimate resolution of all wagons all the time, we'll have to make do with what we have on hand: the minimal number of true station wagon or estate models currently on the market. There are a few car makers still playing the true wagon game, most notably Subaru and Mercedes holding the torch. For the latter maker, the E-Class wagon has been holding down the fort. Somewhat comically, Mercedes only offers the E-Class wagon here in the States in a goofball faux off-road "All-Terrain" version The matte black plastic fender extenders look wildly out of place on the car, but that's apparently the price to pay for playing in this screwball market.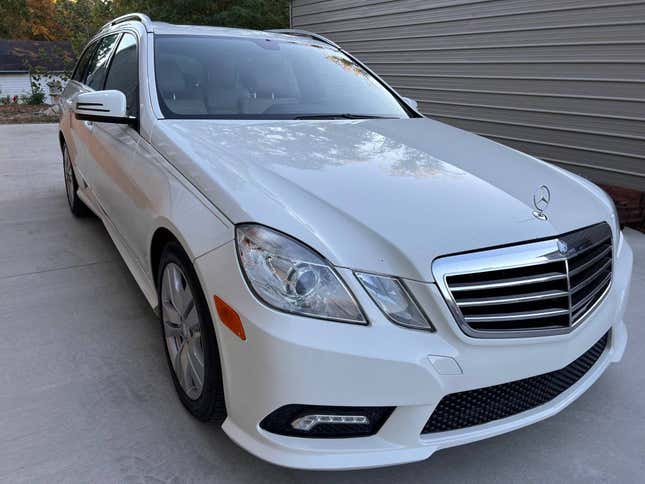 More appropriate is this 2011 Mercedes-Benz E350 4Matic wagon. It eschews visual frippery for an elegant and well-balanced design, backed up by Mercedes' 4Matic AWD, intended exclusively for on-road security.
Another great feature of this 115,276-mile Mercedes is the presence of a third-row seat under the hatch. Could you put grown-ass adults back there? Yeah, if you hate them you can. Those two seats are really only intended for kids who are big enough not to need a car seat while yet not gangly enough that they're outgrowing clothes every month and a half. With the extra row, this is a seven-passenger car and that, along with the AWD, makes it a valid competitor to dull-as-dishwater crossovers.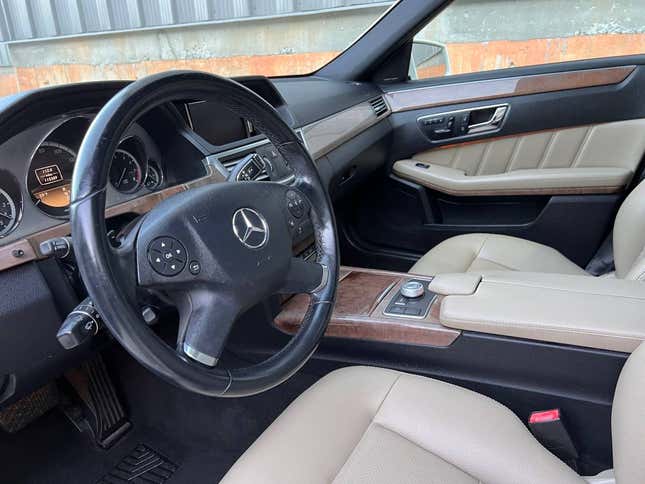 The car wears Arctic White paint and handsome five-spoke factory alloys along with a gold pinstripe down each flank. There looks to be a couple of chips in the paint on the nose that could be addressed, but other than that, it all seems completely serviceable.
Inside, there's leather for the heated seats and some warming wood on the dash. One cool bit of kit is the coloumn shift for the six-speed automatic. That's a welcome throwback and frees up the console area for cupholders and the infotainment controls. As you might expect, this Benz is pretty loaded, coming with power everything, factory navigation, and a few small digital screens sprinkled across the dash. Everything save for the super shiny steering wheel looks to be in decent shape.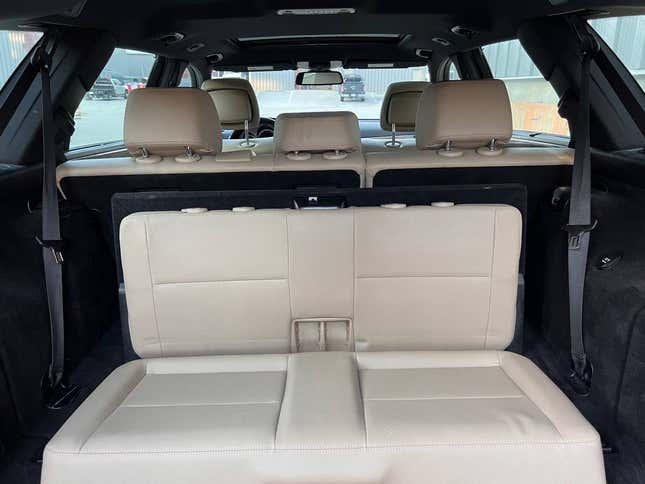 This being a 350 means a 268-horsepower M272 V6 lives under the hood. The ad gives us no indication of the car's mechanical condition other than to state it "DRIVES AND HANDLES GREAT" and to claim it has been "WELL MAINTAINED." We're also told it is a non-smoker car and that it comes with a clean title.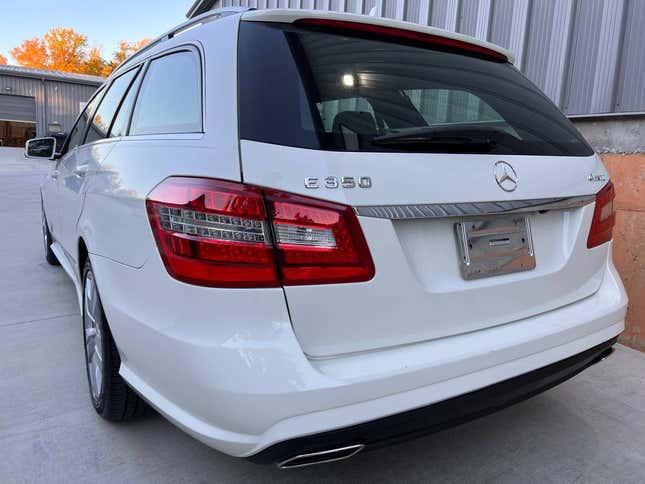 The asking price is $13,900 which is a sizable discount off the $65K this car likely originally cost. Thank 12 years of age and crossovers diminishing demand for that. Before we get too thankful, we'll need to see if you think that price is a deal for this Benz as it sits.
What do you say, is this three-row wagon worth that kind of cash in today's market? Or, AWD or not, is that price just too steep?
You decide!
Atlanta, Georgia, Craigslist. Or, go here if the ad disappears.
H/T to Don R. for the hookup!
Help me out with NPOND. Hit me up at remslie@kinja.com and send me a fixed-price tip. Remember to include your Kinja handle.