According to the seller of today's Nice Price or No Dice Chevy van, it's been "garage-kept and babied" all its life. Let's see if it's priced to soon become someone else's baby.
There's a fun game that my friends and I like to play. The point of it is to take any movie in which Matt Damon is featured, replace him with Ben Affleck, and then defend how that makes the movie better or worse.
Spoiler alert: it's almost always worse.
With its faux GT 350 livery, the 1966 Ford Mustang we looked at yesterday tried to be as Damon as it could, but in the end, its coupe body Affleck'd the whole thing up. At $22,500, that was too much a discord for many of you, and the Mustang fell in a 67 percent No Dice loss.
There doesn't seem to be anything fake about today's 1974 Chevy G-10 Shorty Van. In fact, taken as a whole, the fabulous '70s paint scheme, side-pipe side exhaust, and white letter tires seem laudably authentic to its era.
G/O Media may get a commission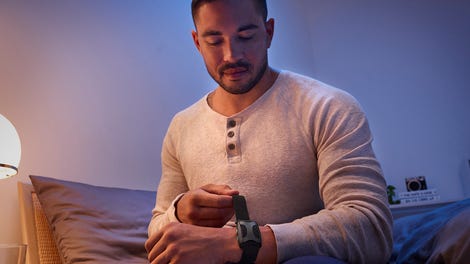 That's all the more remarkable when one considers that this model of Chevy's (and, by extension, GMC's) van enjoyed a quarter century in production, meaning it could express just about any modern era imaginable.
The heyday of Van life was the 1970s, however, with this well-kept van showing as almost a time capsule of that high water mark. There is some fading to the paint in places, and what looks to be some rust creeping in at the corners, but this and a puka shell necklace could make you feel like the coolest cat on the block.
We should point out that panel vans have another, less positive association, that being with creepers and pervs. If you watched the serial killer show Black Bird last year, you will likely recall that a panel van was the "Burn Sides" character's main ride. You don't get much creepier than that falsetto freak.
If that's the vibe you're looking for, then sadly, this Chevy simply won't fit the bill. There is nothing creepy about the van's tidy interior. In fact, with its wood-paneled walls, home center carpet, and velour upholstery it looks more like a "Dad's Den" than a "Sin Bin." There seem to be only five seats in here, somewhat of a waste considering the van's potential carrying capacity. Still, it's all very neat and includes what appears to be a nice homemade shelf/cup holder on the dog house.
Under that, lives a 350 V8, and attached to that is a three-speed Turbo-Hydramatic automatic with column shift. According to the ad, that gets its life via a new battery and comes with a fresh change of fluids. Another plus is that the van rocks its original blue and gold California license plates.
On the downside, there is the aforementioned rust, or patina if you want to be nice. Also, while the wheels and tires are said to be new, those alloys are a bit out of step with the rest of the truck (Cragars would be the chef's kiss), and who's ever heard of Milestar Streetsteel tires? Come to think of it, that actually sounds like the name of an action hero concocted by an overimaginative 12-year-old kid.
Okay, enough of the sass. Let's get down to brass tacks. The asking price of the clean-title van is $13,500, and that's a recent reduction from $15,500. Two grand is a pretty sizable drop in this price range, but is it enough?
What do you think, is $13,500 a fair price for this retro Chevy Van as it's presented in its ad? Or, would you expect this '70s van to come with a more '70s price?
You decide!
San Francisco Bay Area, California, Craigslist. Or go here if the ad disappears.
H/T to Don R. for the hookup!
Help me out with NPOND. Hit me up at remslie@kinja.com and send me a fixed-price tip. Remember to include your Kinja handle.