The seller of today's Nice Price or Crack Pipe Volvo claims his wife has laid down the law and demanded its sale, much to his protestations. Let's see if he's priced this turbo wagon to only meet the letter of that better half's law.
The other night I was watching The Big Lebowski for the umteenth time and was marveling at just how well that film has aged. It also brought to mind my need for a comfortable "going out" robe, but that's another story.
I really found it remarkable though, how contemporary a 1998 film could feel. It's sad that the same can't be said for the Acura Integra Type-R that we looked at yesterday, and which hailed from the very same year. At one time that Uber-Integra offered one of the best handling and most engaging FWD platforms on the planet. Today however, it's capabilities would likely be considered middle of the pack. That sad fact, and an ambitious $22,500 asking price doomed the little Acura. In the end it took home an overwhelming 90 percent Crack Pipe loss for its troubles.
Today's 1991 Volvo 740 Turbo Wagon stands in stark contrast to that Acura Integra. More capacious, RWD, and featuring a turbo on its 2.3-litre SOHC four, the Volvo on paper at least does seem to offer some pretty compelling bonafides. At the end of the day however, this is a pretty old car and the question of its value should revolve not exclusively around its price and kit, but whether or not people seeking such a car wouldn't be better off buying something something pricier since cheap cars can end up costing more in the long run. Let's have a look.
G/O Media may get a commission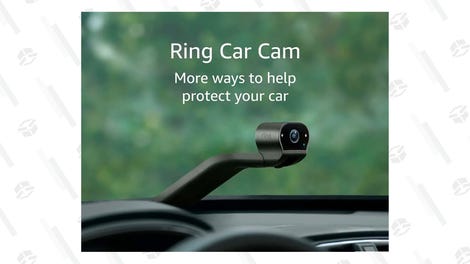 This 740 wagon is Midnight Blue over black leather and to be fair, neither exterior nor interior is in exceptional shape. Call it dad bod-like. The paint is hazing across the horizontal surfaces and there are dings in the surface and a dent on the front passenger door with which to contend, or ignore.
The black-painted bumpers also look a little scruffy, but at least the handsome alloy wheels seem to be in good shape and do dress the car up a bit. There are plenty of under-carriage pictures provided, and by the look of those the car seems wholly intact and without issue. I guess this is a Vermont thing, as that's where the car is located.
That interior is also seemingly worn-in, with splitting surfaces on the driver's seat and some staining/wear marks showing in places throughout. Also, to its demerit, this is only a five-passenger wagon, the third row being absent.
The engine room looks decent enough, although I really would have appreciated it if the seller would have re-secured the rear weather strip before taking the picture. Maybe he's used to it? He claims after all to have owned the car for 4 years and to use it as his summer beater. He says that at in its present state it "Runs, shifts and drives great" and that he "wouldn't hesitate to take it to Ca. and back." Strong words, but this is an old RWD Volvo after all.
The car has gone an amazing 210,000 or so miles already. And, even though the speedo and odo have crapped out, the seller has plowed on with the car using a mobile phone app to mark speed. Pretty smart!
The wagon has seen some recent maintenance too, with brake, suspension, and exhaust parts having been replaced. New tires underpin as well.
The title is clear and the reason given for the sale is the old "my wife's making me do it."
Look, I'm married, and I too am terrified of pissing off my wife so I know where he's coming from. The question is, could he—or more importantly, should he—get the $1,200 he's asking for the car?
That's pocket lint for many, but for some it's still a lot of cash. If someone wanted a Volvo 740 turbo wagon—and let's be honest, who among us doesn't?—then would this one seem to be the one to buy?
You decide!

Vermont Craigslist, or go here if the ad disappears.
H/T to FauxShizzle on the Twitter for the hookup!
Help me out with NPOCP. Hit me up at rob@jalopnik.com and send me a fixed-price tip. Remember to include your Kinja handle.