The very same company responsible for that ass-hauling skeletal structure that is the Ariel Atom is turning their attention building a blazing off-roader. On January 6, the rear-drive Honda-powered Ariel Nomad sport buggy will be revealed to the public, carving trails near you shortly after that.
The Nomad's ladder frame chassis is a derivative of the same one used on the Atom, and both will continue to be bronze-welded by hand for 2015. Beyond the obvious addition of a robust roll cage, the buggy will have plenty of reinforcements below the small semblance of bodywork as well.
Obviously new suspension geometry was required adopting the Atom frame to off-road use, providing the vehicle space for long-travel shocks and a wide stance. But the interface and controls are essentially the same between cars.
G/O Media may get a commission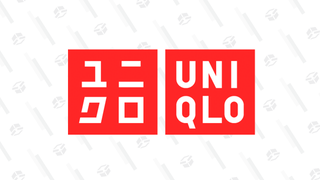 Year-round basics
Uniqlo Summer Sale
Henry Saunders, son of Ariel Motor Company boss Simon, has done most of the Nomad's development and testing. He told Autocar:
"We've done quite a bit of testing on forest tracks and rally stages, and results have been extremely encouraging. We know the car is quick and stable. But it's still a two-wheel-drive vehicle. We're looking forward to discovering how it performs in genuine off-road conditions - in mud or crawling over rocks - compared with a traditional 4x4."
The Honda four-cylinder is said to be making 200 horsepower (though nobody's specified which Honda four-cylinder Ariel has sourced specifically.) A regular-ass Honda six-speed gets shifting done; none of that foofy flappy-paddle business or slushboxes in this beast. Mechanical limited-slip is standard, though Ariel will reportedly be offering "more sophisticated setups" in the driveline as well.
Nomad's base weight is about 1,500 pounds ready to drive, which I probably don't have to tell you is a hell of a lot lighter than even a smaller modern truck (2014 Nissan Frontier: 3,700 pounds and up) or even a Rally Fighter (3,800 to 4,000 pounds).
200 smoothly-delivered horsepower from any high-revving Honda generator is going to be absolutely maniacal in a rear-drive buggy this light. I'm thrilled Ariel is going through with this thing and even happier they're already committed to building it. Best Christmas ever!
Buyers will be able to place orders next month, where prices are said to start at around $47,000 and move up from there. Deliveries are slated to start around the middle of 2015.
So will it be road legal? I've already heard conflicting answers to that... but Henry's comment to Autocar that "the car should still be very quick on road. Not quite as quick as an Atom, maybe, but it will be able to do many things an Atom never could," sounds all kinds of encouraging to me
Images via Ariel