On fire is a double entendre where Antron Brown is concerned. His engine caught fire and burned his hands Sunday, but he was on fire — figuratively speaking — on the track, too this year. When the smoke cleared, Brown was crowned NHRA's Top Fuel champion.
Brown isn't just a talented drag racer and all around badass, he's the first African American driver in history to win a major auto racing title.
Drag racing is the American motorsport that's always been the most diverse, going all the way back to Mr. Pitiful and his rocket-powered Beetle. There are credible female drivers who win races, too.
It should be no surprise then that the first major African American racing champion should come from the NHRA, although Brown told ESPN that the milestone never even occurred to him.
I never really thought about it that way. But if I can be an inspiration to any kids out there, as a guy who never settled and never doubted myself, that's great.
G/O Media may get a commission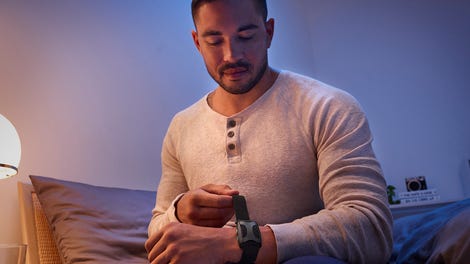 At first, it looked like Brown's Don Schumacher Racing teammate, seven-time champion Tony Schumacher, might win the title. But Brandon Bernstein beat Schumacher by a hundredth of a second in the Auto Club Finals, sealing Brown's championship victory.
Brown was born to race. He grew up racing motorcycles, and often went to races in Atco and Englishtown, N.J. and Reading, Pa. with his family. After qualifying for the U.S. Olympic Trials in the 100-meter dash in 1997 (that's right, he's fast on his feet, too), Brown got serious about NHRA racing, taking home the Automobile Club of Southern California's Road to the Future Award. The club predicted, correctly as it turns out, that he was destined for future greatness. He spent the better part of the next decade winning NHRA Pro Stock Bike races before transitioning over to Top Fuel dragsters.
Like any race to the top, Brown's ride has not been without tribulation. The first degree burns he got on his hands over the weekend is nothing compared to the fiery crash he suffered at Firebird International Raceway in 2010. A wheel came off, killing one of the race's spectators.
Despite the setbacks, the Chesterfield, N.J. native just continued to rocket forward, winning a slew of races in 2011 and 2012. He greeted his championship victory with humble jubilation.
Photo credits: ESPN, AP Images