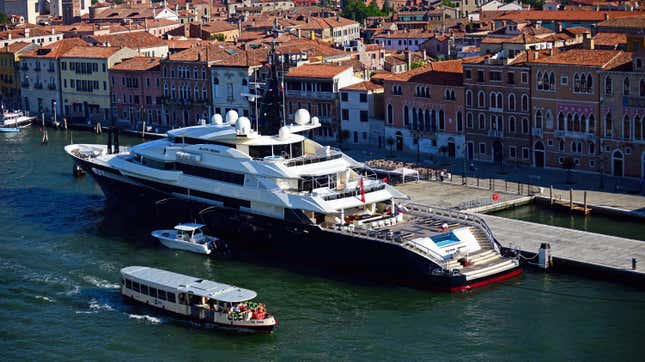 Sadly the Russian invasion of Ukraine is still ongoing, and Russian oligarchs around the world are still seeing their assets hit hard by sanctions. One of the main targets of these sanctions have been their superyachts. These multimillion dollar ships have been either seized by authorities or investigated over ownership. And while ships are removed from their owner's hands, they also become massive headaches for countries to deal with, who are now spending upwards of hundreds of thousands of dollars to maintain them.
We're Driving the 2024 Integra Type S, What Do You Want to Know?
One example is docked in Antigua, named the Alfa Nero which has been hanging out since March 2022. Bloomberg reports the country is desperate to sell the yacht because of the exorbitant maintenance costs. That bill totals over $100,000 a month and doesn't include expenses for the skeleton crew that has been living aboard, which is another $112,000 a month. The 25-member crew is also suing for $2.1 million in unpaid wages.
But sanctions are complicating matters. Antiguan officials say that the country has received 20 bids from unknown potential buyers, and they're even willing to share bidders' identities with the U.S. if it allows the feds to ease up so the sale can go through.
Until then, the Alfa Nero will continue to sit and be an expensive nuisance for the island nation. And as Sir Ronald Sanders, Antigua's ambassador to the US told Bloomberg in an interview, it's a waiting game.
"Nobody's laid claim to it, nobody's been paying its bills. It's been running up money left, right and center, and it has become a risk to the harbor itself."