1st Gear: Le Cost Killer
Bloomberg has a good story on Mizushima, the industrial town in southern Japan home to the flagship Mitsubishi plant, and how it's fallen on hard times in recent years much like Detroit has. Its production is down 60 percent from its 1990s peak, and the town's streets are filled with shuttered businesses.
Now that Nissan is taking over Mitsubishi Motors, the town faces CEO Carlos Ghosn, who is notorious for his cost-cutting measures:
"We know the case of the small towns abandoned by Nissan when Ghosn came in, and that is the worst scenario — lots of unemployed in the streets," said Yoshitaka Fujii, deputy manager of the industrial division for the nearby city of Soja, which has courted food companies to build factories and help fill the void amid Mitsubishi Motors' struggles. "Can people who used to craft the car parts with oils move on to make bread and cake?"

Earlier scandals at Mitsubishi Motors have also hit the factory town hard. In the early 2000s, the Japanese automaker covered up of safety defects, including faulty brakes and axles that led to fatalities. Ex-President Katsuhiko Kawasoe and three other executives were later found guilty of professional negligence in connection with a deadly 2002 crash.

"People outside don't say good about Mitsubishi and its cars, but here a lot of people still remember the good times, with good products," Hiruta said. Models like the Lancer Evolution sports car and Pajero SUV elicited "a certain attachment to Mitsubishi."
Things have been rough at Mitsubishi for years and the Japanese fuel economy scandal has made them even worse. The automaker and the people in its town are probably right to be nervous about what's coming.
2nd Gear: So Much Savings
And how much does Nissan Renault expect to save by partnering with Mitsubishi? A lot, reports Automotive News:
Nissan Motor Co. and French partner Renault SA are already targeting a 28 percent increase in joint cost savings to 5.5 billion euros ($6.11 billion) by 2018, but a top executive says the impact will be even bigger after bringing Mitsubishi Motors Corp. into the alliance.

The group aims to add Mitsubishi by year's end following Nissan's proposal in May to buy a controlling 34 percent stake in Mitsubishi for 237 billion yen ($2.28 billion).

Partnering with Mitsubishi will generate additional savings that push the alliance beyond its goal of reaching 5.5 billion euros in cost reductions by 2018.
G/O Media may get a commission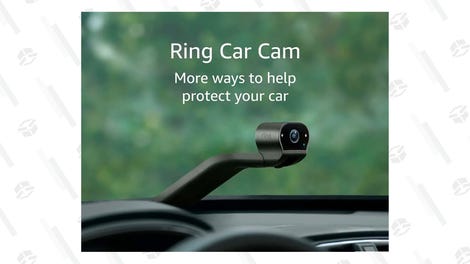 3rd Gear: Ford Explorer Under Investigation
The popular SUV is the target of NHTSA over several mysterious odor complaints, reports Reuters:
U.S. safety officials from the National Highway Traffic Safety Administration have opened an investigation into possible exposure to carbon monoxide in recent models of the Ford Motor Co (F.N) Explorer SUVs, the regulator's website showed on Tuesday.

The investigation into model year 2011 to 2015 Explorer SUVs was opened last Friday by NHTSA which said it has identified 154 complaints of "occupants smelling exhaust odors in the occupant compartment," and that some of the vehicle owners "expressed concerns about exposure to carbon monoxide."

"We will cooperate with NHTSA on this investigation as we always do," a Ford spokeswoman said.
4th Gear: Did Volkswagen's Dealers Get Screwed?
As part of the massive $14.7 billion settlement, American Volkswagen owners get a buyback offer and compensation for their cheating diesels. What do the dealers get? Nothing. They get nothing.
Automotive News reports that earlier this year U.S. Volkswagen dealers decided whether to proceed with a class action lawsuit against their automaker or wait to see what they got from the settlement with regulators. They did the latter and are now left high and dry amid a year of tanking sales figures and diesels sitting on back lots they can't even get rid of.
"I hate to say "I told you so,' but I think they realize the train may have left the station," said dealer lawyer Leonard Bellavia of Bellavia Blatt & Crossett in Mineola, N.Y.

He said retailers "would've done better and gotten a faster result if they had taken the advice of dealer counsel to file a class action while the pressure was on. It would've been a lot easier to get a lot more money at an earlier stage."

Retailers were reluctant to "jump into the attack on VW," said dealer lawyer Aaron Jacoby of Arent Fox in Los Angeles.

"The dealers missed the boat on this one, but with intent," Jacoby wrote in an email. "None of the prominent dealers wanted to lead on a class action. I think it felt too distasteful to most of them."
Y'all got hosed.

5th Gear: Cartel Crackdown
Those Germans must have no scruples at all! Now they're being investigated for steel price fixing, reports Reuters:
Volkswagen Group, Daimler, BMW Group and auto suppliers Bosch and ZF said they were cooperating with German authorities after their offices were searched as part of a steel price-fixing investigation.

Germany's cartel office said six car manufacturers and suppliers were searched on June 23 as part of an investigation into potential price collusion by companies purchasing steel.

General Motors unit Opel said it was not part of the investigation.

"In total, 50 members of staff at the cartel authority took part. They were supported by police and criminal authorities," a spokesman for the authority said, declining to detail which companies were subjected to the probe.
Reverse: RIP
Neutral: Did VW Dealers Get Screwed?
Yes. But what should they have gotten from the automaker, if anything?