Ok, not really, but the few flakes we did see yesterday outside the Javits Center as we left another New York Auto Show were significantly more than those I saw during the 60-degree-plus temperatures we had in Detroit during the LA Auto Show. But because that didn't stop Times freelancer Jerry Garrett from making the claim a few months back that we were suffering from a cold and snowy blizzard, we figure we'd return the favor of tossing this inaccuracy out there, mostly because it would seem we've found Jerry pitting yet another set of auto shows into a competition. Except this time, he's being Manhattan-centric instead of fluffing up the West Coast.
"As in any beauty pageant, contestants will be judged on their personality, poise, performance and sex appeal. Think of New York as the final elimination round in a series of competitions over the last four months at auto shows in Los Angeles, Detroit, Chicago and Geneva. The winners here advance to the true test: the showroom floors of America's car dealerships."
It would seem J-Dawg believes that the New York Auto Show is some kind of...
..."show of shows," with Detroit, LA, Chicago and Geneva the prequels and New York playing the role of final arbiter of what's good enough to show up on dealer lots here in the land of the red, white n' blue. That must explain why he included the Dodge Demon and Chevy Trax, Beat and Groove in his top twelve list — all of which are global concept cars. Those are cars which won't be showing up state-side anytime soon. Maybe it's not so much that the New York Auto Show is the "final elimination round" in his alleged show-of-shows comparison, but maybe it's just a really small and not-so-important show. Somehow we feel like that's all right for Jerry, a man we're convinced truly believe it when people tell him something is a "really good size."
G/O Media may get a commission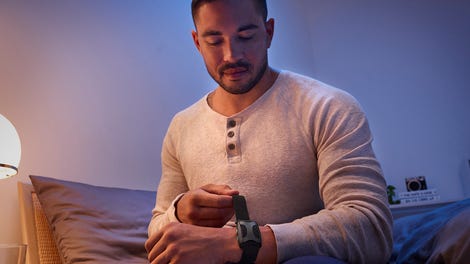 Related:
Hi, I'm Jerry Garrett: New York Times Now On YouTube [internal]