So there I was, standing at the SEATAC airport with one thumb up on my iPhone and the other proverbially up my ass, nauseated by the feeling of failure and flailing for a backup plan. Another International Scout had just slipped through my fingers.
Why am I having so much trouble buying a junky old truck? Particularity for a very specific vehicle that's in short supply is obviously the primary problem, but "sellers flaking out" has been a strong second; which was most certainly not an issue I anticipated having more than twice in my shopping adventure.
And yet, yesterday my overwrought multi-hinged plan to pull a "perfect" 1965 Scout out of the Washington state woods crumbled like stale pie as quickly as it had come together.
G/O Media may get a commission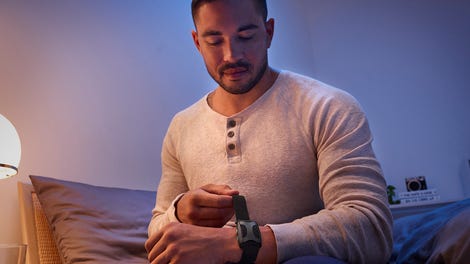 All I had to do was convince Lexus to fly me home from their event on my schedule, get somebody to lend me a truck that could tow a Scout, get somebody to lend me a trailer that could carry a Scout, coordinate with a sketchy seller who had been somewhat cryptic in emails, drive 200 miles from the Seattle airport to a place called Twisp after waking up at 5am to fly from Vancouver to Seattle, figure out how to load a rusty truck onto a trailer, tow it to the city where I didn't know a soul, find a place to stash it for eight weeks in the middle of the night, find a place to sleep, and return the truck and trailer to whoever I'd borrowed it from in time for a 1:30 PM flight the next day.
HOW could I have managed to screw it up?
I was in Whistler, BC on Lexus' dime to have a look at the new NX. Tell you about that later.
I sit through things like this for free coffee to bring you the news.
Anyway, Whistler's wicked far from New York so I had to fly through Seattle to get home. With this foreknowledge I'd been scanning Craigslist for Scouts in the northwest, and found one. An excellent one, with a running engine, a title, in the bodystyle I wanted and my favorite factory color to boot.
So I got a rapport going with the seller; he was a fellow fireman and had the truck a mere 200 miles from the Seattle airport I'd be flying into. Best of all, he'd happy to give me the truck and title in exchange for my money the day I was meant to head home.
Lexus' travel agent gave no fucks about turning my 1-hour layover into a 25-hour one, and I started furiously hassling automakers to lend me a truck so they could be heroes in the first real chapter of the Scouting America saga.
Turns out Ford, Ram, GM, and Nissan don't keep loaner trucks in Seattle. But my friends at U-Haul, ever willing to be a part of a cool project, thought driving a Scout from one coast to another was an awesome idea and would be happy to lend me an auto transporting trailer with a truck to tow it.
Perfect opportunity for us to discuss towing procedures and figure out just how easy (or hard) it is to fly someplace, pick-up a U-Haul, and get a car from a Craigslist rando.
The seller replied to my last email and said he was ready for me. I was all:
Until I touched down in Seattle, and flipped open my phone.
My seller had been called in to work and couldn't meet up. "Feel free to swing by and take a look" he said, but wouldn't be around to give me the all-important title. Or keys.
Eight hours in a rental F-150 with a car-carrier in tow, just to be teased by "looking" at my dream Scout? No thanks.
What I was sure would shape up to be an epic tale of surmounting impossible inconveniences for Chapter One of the Scouting America adventure instantly evaporated into another swing-and-a-miss.
It was seething with discontent and disappointment. Mostly because the U-Haul guys had been cool enough to support me and I'd screwed them by reserving a truck for the day and not doing anything with it... but I was also pretty bummed a Scout in that khaki color I'm so crazy about was not going to be Truck Yeah!'s official donkey this summer after all. At least for now.
I headed in to have a look around downtown Seattle, since I now had a day to kill, and actually found my spirits lifted pretty quick despite a decidedly strange odor that seemed to permeate the city.
Moral of the story? Make damn sure as much-as-possible is locked down if you're going long-distance car shopping. Also, shit happens I guess.
Obviously every hinge in a scheme is a potential breaking point, and this little operation just had one too many. Only as I write this do I realize I should have implored the seller to leave the keys and title with a trusted neighbor or something, but it's just a lesson learned.
Luckily I've already found some more promising leads, and many of you have been cool enough to send me links to Scouts you're finding for sale all over the place. Bring 'em on!
Image: A garage in Seattle as empty as my heart, without a Scout in my life. I took the photo.