Turns out buying an International Scout is tougher than I'd thought it'd be. When I finally land on one that feels right, a buyer flakes or somebody scoops it. But the biggest obstacle to getting a Scout has been my own indecisiveness; I can't decide which body style I like better!
The first generation Scout known as the "80" and then "800" after a mild face lift has a much more rounded, what I'd call "classic," look. Basically, it's smaller and cuter; the face is sort of the Bugeyed-Sprite of 4x4s.
The original Scout is also much more agricultural than the later truck. There's no carpet, and no padding on the inside of the doors. Drum brakes all around and all the luxuries of a flint axe.
G/O Media may get a commission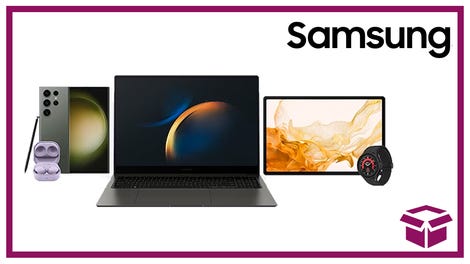 24 hour deals
Discover Samsung - Daily Deal
Early 80 models had fold-down windshields with wipers on top, which I love. I picked up a pair of German tank commander googles at a surplus store once and have been dying to justify driving with them on.
To the surprise of many International Harvester sold enough Scouts to warrant a second-generation, and the Scout II was born in the early 1970's. It's much meatier, bigger looking, and significantly more refined than its predecessor. You can find them with disc brakes, heat, and even air conditioning if you're a real pansy. Granted we're still talking about a forty year old truck here, so that "refinement" is relative.
The Scout II dash is square as a Borg spaceship and quintessentially 70's. The later trucks are a little more powerful and comfortable, and it's worth mentioning they're a somewhat easier to find and find parts for.
Long wheelbase "Terra" pickup and "Traveller" SUV variants were introduced later in the Scout II's run, which are about 18" longer than the regular Scouts. These are especially cool because they offer a lot more utility without sacrificing that much off-road ability or fuel economy. From my perspective, it'd be nice for carrying my motorcycle.
I love each and every variant of the Scout, in both body styles. Hence, my dilemma. All I know is that I need a Scout with a title, manual transmission, on the cheap/rough side without catastrophic levels of rust.
The build is going to be close to stock; get some good tires on it and replace parts as they break. It may also serve duty responding to fire alarms, going camping, and doing some light off-roading but no racing or rock crawlin'.
Can you guys help me figure this out?