Good morning! Welcome to The Morning Shift, your roundup of the auto news you crave, all in one place every weekday morning. Here are the important stories you need to know.

1st Gear: Who Needs A BMW When You Can Have A Yukon Denali?
Regular Morning Shift customers have heard the story for at least two years now: crossovers, SUVs and trucks dominate new car sales thanks to cheap gas. (For now.) This is especially true of luxury crossovers, SUVs and trucks, which are absolutely murdering luxury sedans in the market.
The New York Times has caught onto this trend, and while it's nothing new, the conversations with auto execs and dealers is especially revealing. For instance! We learn of the total luxury truck and SUV dominance that's giving American automakers in particular a boost right now; the Lariat, King Ranch and Raptor models make up more than half of all Ford F-150 sales, for example.
And people are dumping their Lexus and BMW sedans at record rates for Black Label Navigators and money-printing GMC Denalis. It's crazy!
G/O Media may get a commission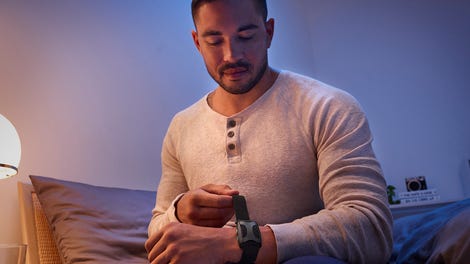 From the story:
At a recent investor conference, G.M. outlined a plan to produce more of the pricey Denali versions of GMC S.U.V.s and trucks. The company showed data indicating that the Denali line had an average sale price of $56,000 — more than the average price of a BMW, a Mercedes-Benz or an Audi.

"This thing," G.M.'s president, Dan Ammann, said of the Denali line, "is a money machine."

[...] Increasing competition from upmarket S.U.V.s and trucks is adding to the struggles of the luxury makers. Most have long relied on cars for the bulk of their sales, and are suffering now that bigger vehicles are in favor. In 2017, for example, BMW's sales to individual customers at dealerships in the United States fell more than 5 percent, according data shared among automakers. The decline in BMW's total sales was less because of a big jump in sales to rental car fleets, a type of customer that luxury brands tended to shun in the past.

Out in Tacoma, Wash., Gary Gilchrist sees the trend just about every week at his GMC dealership.

"We've been taking in Lexuses on trade-ins, BMWs," he said. This month, he said, a customer turned in a 2012 BMW 550i and bought a $71,000 GMC Sierra Denali pickup.

"People used to want German cars for the image factor," Mr. Gilchrist said. "Now, if you have a Denali, you get that. People turn their heads to look."
There's also this tidbit about the overall importance of GMC that even I didn't know about:
General Motors' GMC brand — which sells only trucks and S.U.V.s — accounted for 11.3 percent of domestic sales of models with an average price of $60,000 or more in 2017, according to data from Edmunds.com. Five years earlier, the brand made up a mere 0.1 percent of those sales.
Good gravy, that's a lot of GMCs!
Critics have long complained that the American luxury brands couldn't make vehicles that truly beat the Germans. But now, by playing to their strengths—making huge trucks and SUVs—and waiting for gas to get cheap, it seems they finally have.
2nd Gear: Culture Change My Ass
Meanwhile, in Germany, Volkswagen is aggressively driving toward electric vehicles as penance for all that diesel cheating. At the same time it says it's worked to improve its own corporate culture and create more accountability so the secrecy and immense pressure that led to the cheating in the first place cannot happen again.
Spoiler alert: it's not working yet, say members of VW's own works council, according to Reuters:
Almost two thirds of staff see "no improvement" in VW's corporate culture nearly two and a half years after the diesel-emissions fraud was revealed, works council chief Bernd Osterloh said on Thursday

Osterloh was citing results of a labor survey of more than 51,000 workers carried out in December at German plants.

VW's attempt to become more transparent and improve troubleshooting is seen by investors as a key part of the automaker's ability to regain trust and avoid any future scandals.

VW employee discontent with management could prompt labor leaders to adopt a tougher stance in dealings with top executives.

"Culture change for us remains a permanent work site," Osterloh said on Thursday in comments released on VW's internal communications network.
Not encouraging.
3rd Gear: Toyota Design Boss Says Tomorrow's Cars Will Either Be Boxes Or Race Cars
It does seem like we're trending toward a world where cars are autonomous, anonymous boxes, almost like miniature buses or subway cars merely designed to shuttle people around. That's what Toyota's new design guy Simon Humphries thinks the future will be like. That, or "ultra-luxury" cars that people will still own themselves, and those will be fast and powerful and personalized and expensive. There will be no more "mass-market" vehicles, he says. Via Reuters:
Simon Humphries, responsible for design at the automaker's Toyota and Lexus brands, said that fleets of electric, self-driving shuttle bus-like vehicles could one day eliminate the need for people to drive themselves around on a daily basis.

This could one day make cars like its popular Camry and Corolla models obsolete down the line.

"On one side we're going to see this optimized (transport) system, but on the other side you're going to see a pure race car," Humphries, who last month became general manager of Toyota's advanced r&d and engineering company, told reporters in Nagoya.

[...] "At the moment everything in a car from a design point of view is based on a 100-year old package — engine in the front, and a driver holding a steering wheel behind," he said.
I definitely agree with him on the last part. Electrification opens up new design possibilities we haven't even thought of yet. But the idea of most future cars being either boxes or, like, the Lexus LFA is kind of depressing.
I guess put me down for one of the latter, please.
4th Gear: Think Of Polestar As Volvo's Electric Lexus
We're excited about Polestar, the new electrified division of Volvo. But it's been hard at times to figure out where this brand fits in with an already premium automaker. This Detroit Free Press story helps sort things out: spokesman J.P. Canton describes Polestar as an even more expensive, more premium brand that relies entirely on hybrid and EV powertrains, and while the cars are Volvo-based, they'll be considered their own thing within the company and at dealers.
In other words, it's Volvo's electric Lexus. From the story:
Polestar plans to build just 1,500 of the cars over three years. Canton expects the production run to sell out fast when the company starts taking deposits shortly. The next two models will be purely electric, powered by batteries alone but without the 1's far-out power and price.

"They'll be performance-oriented versions of non-sports cars," Canton said. Like Toyota's Lexus luxury brand, other future Polestar vehicles may be built alongside Volvos in other plants, but they'll retain unique looks and branding.

Polestar2 is a midsize sedan that should be in production before the end of 2019. It will be the brand's least expensive vehicle. Polestar 3 is an SUV, larger than either of the cars, and priced between them.

"The parts of the brand consumers don't see … like engineering and production, will rely on Volvo," Canton said.

Prices for the Polestar1 will run from around €140,000 to €160,00 in Europe. That's about $175,000-$200,00, but U.S. prices should be lower when they're revealed, because the announced European prices includes expected taxes.

Polestar is an entirely new brand, with its own dealerships, which will be called "Polestar Spaces." While it's owned by Volvo and shares Volvo technology, distribution and more, the name "Volvo" won't appear anywhere on its vehicles. Polestar will also continue to engineer and put its badge on performance versions of some of Volvo's regular models, as it did when the company was an independent racing and engineering house before Volvo purchased it in 2015.
Sounds interesting!
5th Gear: This One's A Rollercoaster
I saved the best for last today, so get ready. Here's the story I know you Jalopnik readers care about the most: the intricacies of the Nissan-Renault Alliance and how it fits in the recently acquired Mitsubishi Motors, all while dealing with the constant complication that is the French government's 15 percent stake in Renault.
I know! I'm shaking just thinking about it. Via Automotive News:
Carlos Ghosn pledged to cement Renault's partnership with Nissan Motor and Mitsubishi Motors after agreeing to stay on as chairman and CEO of the French automaker for the next four years.

The companies will come up with a plan in the next few weeks to "make the alliance irreversible," Ghosn told analysts on Friday at the company's headquarters near Paris.

But Ghosn made clear that Renault and Nissan are in no rush to merge — especially on French government terms — and reiterated his view that a full tie-up was impossible while France retained a significant Renault stake.

"I don't see how the Japanese side is going to accept further steps with the French state as a major shareholder," he told analysts.

Ghosn said any change in the financial structure of the alliance would have to be approved by both the French and Japanese governments. He said Japan would not agree to a tighter structure if France remains a shareholder.
Thrilling.
Reverse: Jeff Gordon!
Neutral: Has America Won The Luxury War?
Is the future in Yukon Denalis, and not 7 Series sedans?