Polestar has been Volvo's in-house performance brand since 1996, providing higher-performance versions of Volvo cars, much like Mercedes-Benz's AMG or BMW's M. You know how that works. Now, though, Volvo is spinning Polestar off into its own unique brand, with Polestar-badged cars that, while they may share some technology with Volvo, will not be just re-worked Volvo S90s or whatever. Meet the first of that: Polestar 1.

Polestar's future is pinned on the motion of electrons through conductors instead of chemical explosions in cylindrical chambers, but they're wisely starting off with a hybrid car for the Polestar 1, which I think is a good idea given the current fetal state of the global electric charging infrastructure.
They've planned three cars so far, with the next two being full battery-electric vehicles. The Polestar 2 is planned to be a higher-volume electric four-door sedan, targeted squarely at the newly-mostly-released Tesla Model 3, and the Polestar 3 is a large electric SUV with sights set on the Tesla Model X.

An all-new factory is being built in Chengdu, China, a joint venture with two investment companies within its parent company, Zhejiang Geely Holding. Polestar will be a fully-owned Volvo subsidiary, but will be operated independently.

G/O Media may get a commission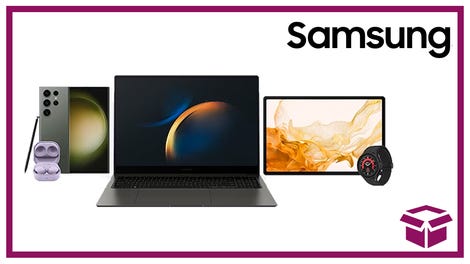 24 hour deals
Discover Samsung - Daily Deal
Before I talk about the new car in a lot of detail, let me just give you some quick basic specs so you won't have to dig: the Polestar 1 is a 600 horsepower plug-in hybrid that also makes an insane 737 lb-ft of torque. That power is divided between a pair of electric motors, one for each rear wheel, that make 218 HP, with the remaining 382 HP coming from Volvo's Drive-E 2.0-liter four-banger driving the front wheels.
The car can go 150 km/ 90 miles on electric-only power, which is the largest electric-only range of any hybrid available now, and is pretty damn close to all-electric cars like the Nissan Leaf, with the added benefit of not being a Nissan Leaf.
Okay. Now let's talk about the design (it looks like all new Volvo spin-offs are using these incredibly simple numerical names) in painful detail since it's what I came all the way out to China to see and paw at with my filthy, filthy hands.
Seen in profile and from a good distance away, you, you might mistake it for a Mustang, as it has a similarly-shaped greenhouse and long hood/short deck proportions. This is by no means a bad thing, as this is the classic GT car shape and it feels muscular and handsome.
The detailing and fundamental design vocabulary is all Scandinavian, though. It's a clean and uncluttered design language, with a minimum of jewelry or ornament, focusing the detail work to the light units and the grille/air intakes. The headlights are the most obvious link to Volvo, as they're a modified version of Volvo's characteristic Thor's Hammer design, and the taillights are square-bracket-shaped and follow the rearward rake of the rear fascia.

Though it's a bit early to be giving out Markie awards for 2018, I have to say the subtle and elegant treatment of the rear side marker lamp definitely puts the Polestar 1 in the running.
One of the more interesting and maybe unexpected design influences on the car comes from—and I admit I'm speculating here—the world of sci-fi space movies, specifically those that focus on near-future human space travel. Think movies like 2001, Moon, The Martian, and that kind of thing. You can see this most clearly in two places on the Polestar 1: first, in how Polestar is approaching the car's badging. Look at this:
See that? There's no flashy chrome badges with the car's brand or name, just a small, Helvetica but of printing on the front quarter panels. You could almost read it like the little card in a museum that lets you know who the artist was for a painting or something, but I think what they're going for here is a sci-fi, spacecraft-panel sort of feel. The text reads not just 'Polestar 1' but also gives some arcane technobabble about the car's construction: "High Modulus CFRP Body/Optimized Carbon Fiber Layout."
That's like six steps geekier than putting "DOHC" or "INTERCOOLER" badges on the back of the car, and will be even more meaningless to the people who'll see it.
But that doesn't matter, because it just sort of feels cool and high-tech. People will come over to look at the car and see this and think, "Damn, look how high the modulus is on that thing? Does my Model S have a modulus that high?"
Similarly, but even more dramatic is the big stunt-styling easter egg of the Polestar 1, and it's inside the trunk. In the front wall of the trunk, there's a big clear panel with some very important-looking bright orange heavy-gauge wires and satisfyingly beefy connectors, with their functions silkscreened on the clear cover in excitingly obtuse strings of letters: HVCH, ERAD L, MSD, and so on.
This thing is here because there's a lot of potential buyers out there who've daydreamed of being stationed on the Enterprise and having to remove a wall panel to crawl into a Jeffries tube to check on some EPS conduits. This is the part of the car designed so new Polestar 1 drivers can open up the trunk and show something to their Model S-driving friends in hopes of making them feel like they're driving a '79 Malibu.
Also, it likely means that the rear seat doesn't fold down for a pass-through to the trunk, which sort of sucks.
Under the skin, Polestar 1 is based upon Volvo's Scalable Platform Architecture (SPA), but not exactly. Volvo (or, I guess Polestar) tells us that 50 percent of the platform is new and unique to Polestar, with a 320mm shorter wheelbase and a 200mm shorter rear overhang than a comparable SPA-based car like the S90.
Polestar is also differentiating from Volvo by using some really advanced suspension bits on the Polestar 1: the car will be the first car to be fitted with the all-new Öhlins Continuously Controlled Electronic Suspension (CESi). Each shock absorber will have an electronic valve that will—well, I'll just let the Polestar press release explain:
"The valve constantly monitors the driver inputs and road surface conditions, reacting in two milliseconds, to immediately change the ride characteristics to the prevailing demands. For the first time on an Öhlins suspension, the driver can also make changes to the suspension settings within the car, constantly able to tailor the chassis damping and ride quality to their own requirements."
Until I drive this thing, I can't really say what that will mean, but it sure sounds impressive. Also interesting is that thanks to the dual rear motors, handling should also be improved via torque vectoring of each rear wheel, and unlike most ICE cars with brake-based torque vectoring, this should allow for better cornering speeds.
Speaking of brakes, there's an Akebono-sourced setup with the 6-piston brake callipers and 400-millimetre discs all around.
Handling should also be pretty good because Polestar is using carbon fiber for the body panels (just like the little badge said) which saves weight up high and keeps the center of gravity nice and low; the weight distribution is 48 percent front and 52 percent rear, which is interesting. They also claim the CF body is 45 percent stiffer, though I do wonder what this will mean for the cost of repairs at the body shop.
Overall, I'm very impressed by the car: it looks great, the specs certainly suggest an engaging car to drive, the all-electric range is good enough that for daily, in-town driving you may never even need the gas engine (it's a plug-in, remember) and if you do want to go on a long trip, you can do so without the sort of invasion-of-Normandy planning that is usually part of an all-electric road trip. It's the kind of car I think a lot of people would like to buy. But they can't.
Well, they can certainly drive and use these cars, but they're not really for sale, as such. Polestar is planning a subscription model for the cars, which is sort of like leasing, but more so.
The subscription model works like this: there's no down payment or anything, just a flat monthly payment. This payment includes all insurance and maintenance, with pick-up and delivery for maintenance visits and/or repairs for the car, along with a number of car-rental days and other services, like scheduling a time to get the car washed.
Via a phone app, the Polestar's, um, I guess subscribers, can arrange for add-on services. The example Polestar gave is this:
"As an example, a customer needs the short-term use of a roof box for a forthcoming skiing holiday. At a time and location specified by the owner, Polestar will supply, fit and subsequently remove the roof box, just adding a small incremental usage charge to their monthly invoice."
I wonder if they'll come out with bungee cord when you want to lash a half-dozen sheets of plywood to the roof at Home Depot?
Polestar is using the phone-as-key approach we've already seen with Vovo's other spin-off, Lynk & Co (though it appears a conventional key is part of the deal, too) and the system allows for keyless access to the car, including temporary use for valets and people you want to impress by letting them drive your (is it yours?) car.
After the two or three-year subscription term is up, Polestar will take the car back and either give you a new Polestar, or just leave and refurbish the car for use in a certified pre-owned subscription context.
What happens later in the car's life? It's not clear, but will Polestars ever just end up for sale as used cars? Is a secondary goal of this type of car-ownership model the elimination of the used car market? For an all-electric car, I can see some advantages, as a battery pack is not something that gets better over time; eventually, all battery packs will become very heavy and expensive bricks that no one wants to own. Still, if this is the future of car ownership, it really could spell doom for the used car market.

Polestars will not be available at Volvo dealerships. Polestar is taking a page from Tesla's book here and will have their own centrally-run Polestar locations, which they like to call "Spaces," though the press materials make it clear that there's no need to physically go to such a space to get a car if you don't want to.
Servicing will be handled by Volvo dealerships, though Polestar emphasizes that there's no need to actually physically set foot in the dealership, they really make it seem like their target customers hate entering car dealerships with every fiber of their being.
Now, it's probably worth mentioning that, unofficially, it's likely in America there may not be these 'Spaces' and most interactions will happen via Volvo dealers. I was also told, unofficially, that if you really, really want to buy and own a Polestar, there's ways to make that happen.
Whatever you may think of Volvo, you have to admit they're looking into the future with a steely (or maybe carbon-fiber-y) gaze and tackling it head-on. Polestar's first car is a handsome, advanced hybrid that actually seems like it'll be fun to drive, and their subscription model, as weird as it feels to old bastards like myself, likely will have a lot of appeal to many people. They've clearly been watching the considerable impact Tesla has had on the market, and are learning. This combined with their already proven production and logistics capabilities should make Polestar something that makes Tesla uncomfortable, at the very least.
Plus, look how high that modulus is.

(Correction 11:55 am: I typed "batter-electric hybrids" instead of "battery-electric vehicles" when referring to the Polestars 2 and 3. Sorry about that. They're planning full electrics, not more hybrids.)