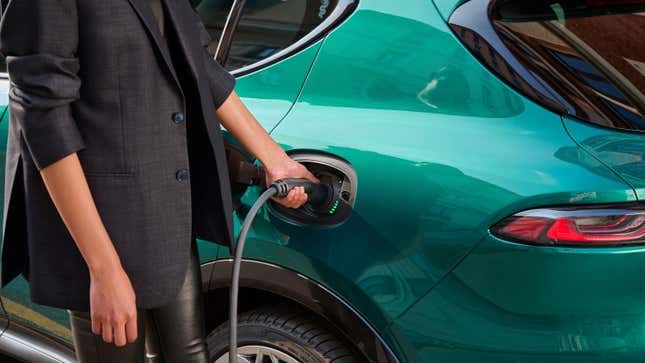 The Alfa Romeo Tonale plug-in hybrid will officially have an all-electric range of 33 miles, which puts the upcoming Alfa PHEV in a comfortable position relative to its rivals in the U.S., though it's still no Toyota Rav4 Prime. Alfa Romeo had previously estimated that the Tonale PHEV would have a range of more than 30 miles, and the Italian carmaker has now made good on that promise.

That's not quite enough range for the average 41-mile round trip commute in the U.S., but it's not that far behind. The EPA's final figures give the the Alfa Romeo Tonale an MPGe rating of 77, while the compact crossover SUV will have a total range of 360 miles per full charge. Combined fuel economy is 29 MPG, which is not as impressive as some rivals but Alfa insists that the Tonale PHEV will have best-in-class performance.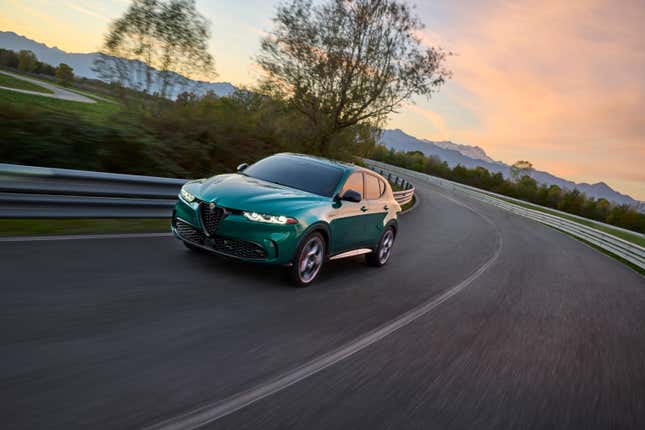 The Tonale will be powered by a 1.3-liter turbocharged four-cylinder engine making 180 horsepower, which drives the front wheels. There's a 90kW electric motor driving the rear, which makes 184 lb-ft of torque and is powered by a 15.5 kWh battery. When the engine and electric motor are combined, the Tonale's hybrid drivetrain makes 285 hp and 347 lb-ft of torque in total.
Despite its performance, the Tonale will still be capable of traveling up to 33 miles without "tapping the fuel tank," according to Alfa. The Italian carmaker says it wants to stay true to the performance that the brand is known for, all while pivoting to electrification. While the Alfa Romeo Tonale doesn't represent a full-fledged EV from the brand just yet, plug-in hybrids like it and the Toyota RAV4 Prime are good alternatives for those who are unwilling to transition to EVs just yet.
The 2024 Tonale is already shipping to dealers in the U.S., and prices for the Alfa crossover SUV will start at $44,590, including destination. Of course, that's not yet factoring in any federal tax credits of the IRA. As Autoblog notes, leasing the Tonale might still make the crossover eligible for the full IRA credit of $7,500, knocking the price for a base model Tonale Sprint down to $37,090.