Well into the second century of the automobile, new vehicles can't help but be a portmanteau of earlier designs. Even those that believe they're a new segment. Let's see some of the recently-revealed Acura ZDX's forefathers.
Profile
The BMW X6 was the first SUV to address the needs of people who desire urban combat stockiness and a coupé profile in the same vehicle. The X6 has since become the most recognizable of this attempted creation of a new breed of vehicle. The ZDX appears to borrow both its roof profile and its side windows from the Bavarian monstrosity:
G/O Media may get a commission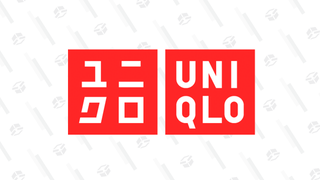 Year-round basics
Uniqlo Summer Sale
Look close and you can even see its slightly nipponized Hofmeister kink:
Rear Window
The huge, sloping pane of glass paired with a thin vertical strip at the back as a rear window was most likely invented by Marcello Gandini for his 1967 Lamborghini Espada:
It has since appeared on cars as diverse as the Pontiac Aztek:
—and the Honda CRX, showing that the styling is not alien to Acura's mothership:
Gandini's solution is an elegant way to increase rear visibility in a profile which tends to reduce it.
Rear Doorhandles
To steal from Alfa Romeo is forgivable, as they are without doubt the masters of styling details. Like many Japanese carmakers, Acura is no stranger to this practice. The inspiration for the ZDX's rear doorhandles looks like it comes straight from the Alfa Romeo 156:
The 156, one of the greatest sports sedans ever made, is a 1997 design by Walter de'Silva, currently head of design at the Volkswagen Group.
Photo Credit: Acura, Balázs Fenyő (Lamborghini Espada), NetCarShow.com (Pontiac Aztek), Wiros/Flickr (Honda CRX), nordschleifenfan/Flickr (Alfa Romeo 156)