Good morning! Welcome to The Morning Shift, your roundup of the auto news you crave, all in one place every weekday morning. Here are the important stories you need to know.

But real quick, here's our video roundup of yesterday's big story.
1st Gear: This, Uh, Doesn't Look Good
Over the past year, a lot of attention has been paid to subprime auto loans, and the eventual fallout from auto dealers and financiers issuing riskier loans to riskier consumers. Eventually, one curious observer might assume, this could come back to bite the auto industry in the ass.
Well, it's only one indicator, but Bloomberg has a story out this week that more people are getting deeper into debt to finance their purchase of a car. Which, to be clear, isn't a good thing. Why?

A growing share of the trade-ins that U.S. auto dealers and lenders accept for car-purchase financing are worthless on paper, a sign that banks and finance companies are making riskier loans to keep up revenue as vehicle sales slow.

Almost a third of cars traded in last year were worth less than the loans that had been financing them, according to car-shopping website Edmunds. That's up from about a quarter a decade earlier, said Edmunds, which looked at cars traded in as part of financing packages for new auto purchases in the U.S.
G/O Media may get a commission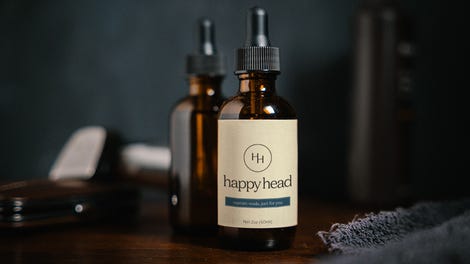 What that could translate to, Bloomberg says, is "bigger losses on loans for finance companies" when the U.S. economy hits a snag. And given the way our economy has violently fluttered up-and-down over the last three decades, I'd say it's a given that's going to happen again.
If you want a clear-eyed picture of what this means for the regular Joe Carbuyer, Bloomberg articulates it perfectly (emphasis mine):
For borrowers who do trade in their underwater cars, lenders are essentially giving them the money to pay down their loan. The dealer sells the used car, and whatever balance remains on the old loan is folded into the new loan. The borrower might get a longer-term loan than he or she had before to help keep monthly payments manageable. That means that loan balances are getting bigger relative to the value of the new car, and the debt will be paid off slower, said Grohotolski.
Who doesn't want to finance a car with 84-96-month terms? Wahoo, this is great.
2nd Gear: FCA Thinks It'll Earn More Profit Than Ford In 2018
Ford may be worried sick about earning profit this year, and that's just fine to one of its competitors. On Thursday, Fiat Chrysler reported it earned a $1 billion profit in the fourth quarter, and CEO Sergio Marchionne thinks there's a "strong likelihood we'll outperform Ford in 2018," according to Automotive News.
Here's why he's so confident, per Automotive News:
FCA cut its industrial debt almost in half last year, to 2.39 billion euros ($2.97 billion). Marchionne and CFO Richard Palmer said the company expected to have more cash on hand than debt by midyear, the first time since Fiat S.p.A. acquired the formerly bankrupt Chrysler in 2009.
And, because Marchionne will never escape talking about a sale:
Since no other automaker expressed interest in forming a partnership with FCA, the company's improved balance sheet will mean "we're going to keep running our business and running our business hard," Marchionne said. "Given the parameters of this industry, FCA is well-positioned to be a top performer, and that's all I care about."
One thing to keep an eye on this year? Marchionne's a bit concerned about flawlessly launching the new Ram 1500 and Jeep Wrangler.
3rd Gear: Ford Buys More Of The Future
Just as General Motors announced a new self-driving car without a steering wheel, Ford put it into high-gear recently to elucidate its own autonomous plans for the coming years.
The Blue Oval said this week that it bought two startups to help it reach The Future, which in Ford's eyes, begins with a fleet of self-driving cars hitting the road in 2021.
From The Detroit Free Press:
The automaker said it has a deal to buy Autonomic, a Palo Alto, Calif.-based company started in 2016 to make software related to self-driving cars. The head of the company will now be vice president of Ford's new "Ford X" team for developing mobility business models.

[...] The other Ford acquisition is TransLoc, a Durham, N.C.-based company that makes apps that pair with public transit systems.
Ha, Ford X. Too bad Model X was taken, eh? (Does everyone needs to be like Tesla now, or something?)
4th Gear: Uber CEO Really Thinks We'll Have Flying Cars In A Decade
According to highly-placed, very earnest sources from across the industry, flying cars are just two years away. Which is laughable. Unless you're Uber's new CEO, Dara Khosrowshahi, who predicts we'll have them in a decade. Also laughable.
But Khosrowshahi wants to prove dejected goofs like me wrong, and he really, really thinks there'll be people flying around in little pod-car-like things by the end of the next decade.
Per Bloomberg:
"There will be people flying around Dallas, Texas," Khosrowshahi said at the DLD tech conference in Munich, his first public appearance in Europe since taking over the top job at Uber last year. "I think it's going to happen within the next ten years."

Uber partnered with NASA last year to develop new traffic concepts that will enable safe and efficient operations of robotic flight systems, and is working with aircraft, infrastructure and real estate partners to operate fixed routes between city hubs. The company's vision for the network, dubbed "uberAir," would let customers push a button and get high-speed flight in and around cities, Uber said in November.
Really, I'll believe it when I see it!
5th Gear: GM Sued By Artist For Copyright Infringement
Back in late 2016, GM launched a marketing campaign for the Cadillac XT5 crossover, part of which apparently includes an outdoor mural from a Swiss artist. The artist, Adrian Falkner, filed a lawsuit which accuses the automaker of using the mural without his consent or knowledge, reports Automotive News.
Falkner claims the automaker used his mural as a focal point in an XT5 campaign dubbed "The Art of the Drive" in an attempt to attract customers who seek "an association with urban cool."

"That the mural is the centerpiece of the campaign is obvious — in that it is the only creative element dressing the car," the suit states.

To determine damages, Falkner seeks an accounting from the automaker of all the money produced from the campaign, the suit says.
To make his claim, Falkner's claims GM "intentionally concealed his signature by taking the photograph from an angle that made it not visible," reports Automotive News. The mural was completed a few years back as part of a project by a number of artists to contribute work for a parking garage in downtown Detroit. News publications and sites mention at the time that Falkner contributed to the projected.
For what its worth, Cadillac declined to comment for the news publication's report.
Reverse: Did You Watch This?

Neutral: Ten years? Flying cars?
I mean, at least he's not saying two years. But, still, 10? I doubt it.