Good morning! Welcome to The Morning Shift, your roundup of the auto news you crave, all in one place every weekday morning. Here are the important stories you need to know.
1st Gear: Ford, An Extremely Profitable Company, Is Fretting Over Their Profits
Ford made $1.7 billion in adjusted pretax profits in the fourth quarter of 2017. That's a lot of money, but still 19 percent less than it was in the same quarter a year ago, mostly because the prices for raw materials have been rising. Ford opted to make its trucks with aluminum bodies, which made them several hundred pounds lighter than they would be but also cost the company more money, since aluminum is more expensive to make and buy than steel.
From Automotive News:
Net income swung to a gain of $2.4 billion from a year-earlier loss of $800 million, reflecting a lower effective tax rate and pension re-measurement. The year-earlier loss had been due mainly to accounting changes.

Revenue rose 6.7 percent to $41.3 billion.

For the full year, Ford's 2017 pretax profits fell 19 percent to $8.4 billion, slicing its operating profit margin to 5 percent from 6.7 percent in 2016. Those declines were caused by a $1.2 billion hit in raw materials costs and a $600 million negative impact from Brexit.

Net income soared 65 percent to $7.6 billion, as revenue rose 3.3 percent to $156.8 billion.

"It was a very challenging year, but also a year of progress," CFO Bob Shanks told reporters. "It's very, very clear we have to improve the fitness of the business."
G/O Media may get a commission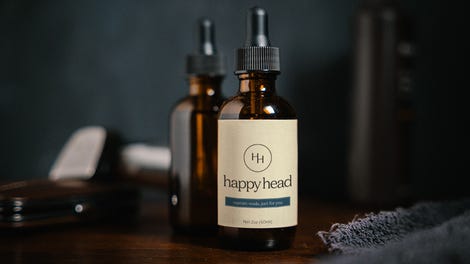 I don't think a company that made $8.4 billion last year has too many problems with the fitness of its business though shareholders are ever hungry, and boards and CEOs ever eager to feed that hunger.
2nd Gear: Lynk & Co Might Be Coming To Europe!
Lynk & Co, the Chinese startup that Ford is mad at, might start building its SUVs in Belgium for the European market, according to Bloomberg. This is all thanks to Lynk & Co's ties to Geely and Volvo, since they are all owned and controlled by the same Chinese billionaire, Li Shufu. Volvo's factory in Gent, Belgium is what Lynk & Co has its eye on.
From Bloomberg:
Li's Zhejiang Geely Holding Group Co. started selling its upmarket compact SUV in China about two months ago under the Lynk & Co brand for a base price of 158,800 yuan ($25,000). Volvo Cars could consider offering the factory to build the model if and when the Chinese company wants to expand to Europe, Samuelsson said in an interview in Hong Kong Wednesday.

A ''Made in Europe'' stamp will augur well for the ambitions of a Chinese brand as it takes on global car majors such as Volkswagen AG, which has dominated the China car market for a decade. After years of selling lower-priced models at home, Chinese carmakers such as Geely and BYD Co. — which signed Leonardo DiCaprio as a brand ambassador — are increasingly turning their attention to the international market.

"If and when they decide to go global, to Europe, possibly the U.S., we can of course make that entry more credible," [Volvo Chief Executive Officer Hakan Samuelsson] said.
Made in Europe! Leonardo DiCaprio! It's all happening.
3rd Gear: Self-Driving Vehicle Legislation Is Stalled In Congress
Stop me if you've heard this one before: Republicans want the bill to include little to no government regulation, while Democrats are pushing for regulations, because they're concerned about things like "safety" and "privacy."
From Automotive News:
Proponents are looking for an expedited way to get the AV START Act through a crowded Senate calendar for a vote, but a "hold" placed on the bill by Sen. Dianne Feinstein, D-Calif., is preventing consideration by unanimous consent.

California's senior senator has concerns about the overall safety of self-driving cars and whether the technology is ready to be placed on public roadways, said Thune, R-S.D.

Sen. Richard Blumenthal, D-Conn., has expressed concern about the need to require a fallback mechanism for a driver to take control of a vehicle in case of software failure, while Sen. Edward Markey, D-Mass., is concerned about data privacy and cybersecurity as vehicles evolve into smart devices that can access a user's information for infotainment, shopping and other purposes.

"A lot of testing is going on in her (Feinstein's) state, so I'm hoping folks will eventually be able to prevail on her to realize that this is eventually going to make roads safer, not less so," [John Thune, R-S.D.] told reporters after chairing a field hearing on self-driving cars held in conjunction with the Washington auto show.
There's also this good quote from Thune.
Thune said he hopes to accommodate the issues raised by the three Democrats "as long as it doesn't move it too far into a more regulatory, sort of heavy government direction."
Heavy government! The government is overweight. Too heavy.
4th Gear: Strikes Might Be Coming For European Manufacturers
Daimler, Siemens, and other manufacturers are having trouble coming to an agreement with unions, who are feeling pretty good about themselves these days thanks to the fact that their employers are doing so well.
From Bloomberg:
Wednesday's negotiations in the state of Baden-Wuerttemberg ended around 10 p.m. local time without a result, according to the IG Metall union's regional unit and employer organization Suedwestmetall.

"A situation has emerged where from today's point of view no result will be reached," IG Metall Baden-Wuerttemberg head Roman Zitzelsberger said in a statement.

Germany's most powerful union is pushing employers to raise pay 6 percent and subsidize wages for workers reducing hours to care for kids or older family members. Emboldened by robust growth and record-low unemployment, labor representatives have threatened 24-hour stoppages after rallying more than 900,000 people across Germany for protests in recent weeks.

"IG Metall might have the will to reach a deal as well, but the current price tag is just too high," Stefan Wolf, Chief Executive Officer of car-parts maker ElringKlinger AG and Suedwestmetall's top negotiator, said in a separate statement.
The talks concern around 3.9 million workers in Germany, according to Bloomberg.
5th Gear: Hyundai's In A Bit Of A Bad Spot, But They Have A Plan
The plan, of course, is more SUVs, or seven new ones for the U.S. market by 2020, in addition to a redesigned Santa Fe. Until then, though, the company has been struggling, with a particularly bad 2017 in terms of profits, which capped a five year stretch in which company income has never risen.
From Reuters:
The South Korean firm, which has not seen its yearly income rise for five years now, is battling a lot of headwinds - a long product cycle, heavy reliance on sedan sales in China and the United States as well as a firmer local currency that is eating into its profits repatriated from overseas.

And any recovery will likely be slow as indicated by Hyundai CFO Choi Byung-chul's comment that "the U.S. sales conditions are expected to be challenging, as a result of persistent weakness in demand and rising competition".

In the United States, Hyundai's third-biggest market after China and South Korea, inventory levels rose to four months at the end of last year.

Hyundai and affiliate Kia Motors (000270.KS), together the world's No.5 automaker, missed their global sales target for a third year in 2017 as business in China also came under pressure from a chill between Beijing and Seoul over South Korea's deployment of a U.S. anti-missile system.

Hyundai is looking to boost China sales by 15 percent to 900,000 vehicles this year, as relations between the countries thaw, and revive U.S. sales momentum by launching models fit for the market, the CFO said at an earnings briefing on Thursday.
Reverse: Gianni Agnelli Is Dead
The guy who turned Fiat into one of the biggest companies in the world died on this day in 2003.
From History:
Agnelli was born on March 12, 1921, in Turin, Italy, and named for his grandfather, who founded Fabbrica Italiana Automobili Torino, later known as Fiat, in 1899. As a young man Gianni Agnelli, who had a privileged upbringing, received a law degree and fought in World War II. He also earned a reputation as a playboy, dating Hollywood actresses and enjoying yachts and fast cars. In the late 1930s, Agnelli traveled to Detroit to study the American auto industry; his grandfather reportedly had been friendly with Henry Ford. In 1966, Agnelli, then in his mid-40s, became head of Fiat. Under his leadership, the company grew into one of Europe's leading car makers and expanded internationally. Fiat also took stakes in such Italian auto manufacturers as Ferrari, Alfa Romeo, Lancia and Maserati. Additionally, Fiat branched out into other industries, including construction, finance and telecommunications. Fiat became Italy's biggest private-sector employer and Agnelli, who was referred to as the country's uncrowned king, at one point controlled more than 25 percent of the companies on the Milan stock exchange.
[History]
Neutral: How Much Do Ford's Aluminum Bodies Matter?
Would you buy a truck solely because it was several hundred pounds lighter and not made of steel?